Not all car insurance is the same — car insurance quotes will vary by company, by driver, by car, and by city. You need to do your research for your personal situation to make sure you have the best coverage for you. In order to help you keep some of your prices down, we've compiled a list of helpful things to consider when buying your next policy.
1. Choose the right car to keep your insurance costs down
If you want cheap car insurance, you should keep insurance costs in mind when you're thinking about buying a car, and even do some insurance price research before you drive that car off the lot. Insurers consider a range of statistics when assessing how much to charge for coverage for any driver and car combination. Cars models that are frequently targeted by thieves may cost you extra to insure; as will rarer cars and also four-wheel-drive vehicles, both of which cost more to repair than more common two-wheel-drive cars.
You can use the Insurance Bureau of Canada's CLEAR table to discover which vehicles have low claims against them which translates to lower auto insurance rates.
2. Double-check what coverage you need 
Different drivers have different insurance needs, so you should find an insurance plan that caters specifically to you. If you have an old car, for example, consider forgoing collision coverage — many drivers skip collision coverage if their old car would not be worth repairing, because it does not hold much value. You can also forego comprehensive coverage to get cheap car insurance – comprehensive protects your car when it's not driving – bad weather floods your car or a tree falls on top of it, for instance.
Consider also user-based insurance (UBI). For good drivers, who do not drive very far or very often, this model could save you money. UBI is based on kilometres driven, and on advanced stats like how aggressively your brake and accelerate. With this system — which you can monitor yourself, online — you can earn discounts for driving well. Many auto insurance companies like TD, CAA, or Aviva offer Telematics, either in app form or a device installed in your engine, to monitor your performance outside of the generic statistics.
3. Shop around and get quotes
Car insurance is not all created equal. When shopping for car insurance, do not take anyone's word that they're the best deal for you — you need to find that out for yourself. Do your research! Don't assume the biggest company is the best, just because they spend the most money on advertising to tell you they're the best. You may not have heard of some great insurance companies
Visit insurance rates comparison websites to analyse what different insurers will charge you; or consider also doing it the old-fashioned way and visit an insurance broker to help you find the best fit for you.
4. Keep a good driving record 
Collisions (that are your fault) and driving convictions make your insurance rates go way up – and they stay on your insurance record for years. Drive safely, drive sensibly, and obey the road rules (don't speed, don't text and drive, don't drink and drive, etc.). Drivers with the best records over long periods of time pay the lowest rates.
5. Ask about discounts
If you're still wondering how to save money on car insurance, call your insurance provider or broker. Many insurers may be able to offer discounts. If you're a member of any professional organizations or affiliation groups, check to see if they have discount relationships with any insurers. You may get discounts if you bundle insurance plans together, for example, by having your auto and home insurance with the same carrier. Often, also, if you pay your premiums up front for the year or half-year, you may get a small cut too.
6. Consider increasing your deductible
The deductible is the initial amount you pay when something bad happens to your car before the insurance company will jump in and pay the rest. Increasing your deductibles can be a way to lower your premiums — but that also means you have to be okay with paying out more of your cash as a deductible payment if or when you crash your car.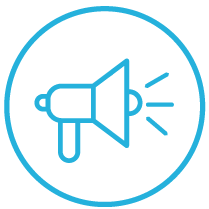 Visit Ratehub.ca's car buying guide: How to buy a car
7. Take an accredited driving course
Especially useful for new drivers, an accredited driving course will make you a better and safer driver, while also resulting in a discount from many insurance companies.
The Bottom Line
If you want cheap car insurance, follow the steps above. They are easy to do and may result in quick savings. You can also move since location is a factor – Brampton car insurance costs more than car insurance in Toronto – but that's harder to achieve. If you're 25 & under, you'll pay more, but that's hard to change. Finally, you can swap your car out for one that's cheaper on car insurance, but that may be cost prohibitive. Follow the 7 steps to choose better.
Also read: