Best Robo-advisors in Canada 2019
Last updated on July 29, 2019
Robo-advisors relieve individuals from paying a premium for a simple manoeuvre and instead make their broker work harder for their investment dollar. Until recently, you needed to get your advisor to switch around your investments to keep the portfolio within your target risk-reward range, but with the invention of robo-advisors, anyone can start investing in ETFs with limited investment knowledge and hassle free. Below is a robo-advisor comparison table that outlines some of the best robo-advisors in Canada so that you can choose the robo-advisor that best suits your investing needs.
On this page you will find
Best Robo-advisors in Canada 2019 ▼
---
Robo-advisor Comparison Chart
The cost of a robo-advisor depends upon which firm you go with and what services you use. Below is a comparison table of some of Canada's more prominent robo-advisors. The table below lists robo-advisors and their account minimum, ETF management fees, and annual management fees.
---
Best Robo-advisors in Canada for 2019
Robo-advisors—with their almost automatic ability to change your investment mix—eliminates the need for pricey investment pros to rebalance your portfolio. That means you pay less to keep your investments in the proper order and those advisors can spend their time doing something to really justify their fees.
Wealthsimple
Best for investors who value low fees and a super sleek user interface.
Promo Offer: Get $10,000 managed for free for one year when you open a Wealthsimple account.
Company Overview
Michael Katchen founded Wealthsimple in Canada in 2014, and the company has been making waves in the investment industry ever since. Wealthsimple currently has over $3 billion under management and is one of the best robo advisors in Canada. Wealthsimple offers a variety of tools on top of their classic robo advisor portfolios to help you save more money. For more information, read a full Wealthsimple review on our blog.
View Wealthsimple Fact Sheet ▼
Wealthsimple Pros & Cons ▼
Questwealth Portfolio (previously Questrade IQ)
Best for investors who value the absolute lowest fees
Promo Offer: Get $50 fee credit when you open a Questwealth account.
Company Overview
Questwealth Portfolios is the robo advisor arm of the online discount brokerage Questrade, a company that has been providing low cost online investing solutions to Canadians since 1999. Questwealth Portfolios is Canada's fastest growing robo advisor with over 30,000 new account sign-ups last year.
Questwealth Fact Sheet ▼
Questwealth Portfolio Pros & Cons ▼
---
Justwealth
Best for anyone with unique investment requirements. You can get up to $500 sign-up bonus when you open a Justwealth account.
Co-founded by Andrew Kirkland and James Gauthier and headquartered in Toronto, Justwealth makes it their business to provide fair and unbiased investment advice to Canadians. To that end, Justwealth is a registered portfolio manager across all ten provinces, which means they have a fiduciary duty to put your interests first. Their custodian is Virtual Brokers, which is a part of BBS Securities in Canada.
Justwealth Fact Sheet ▼
Justwealth Pros & Cons ▼
---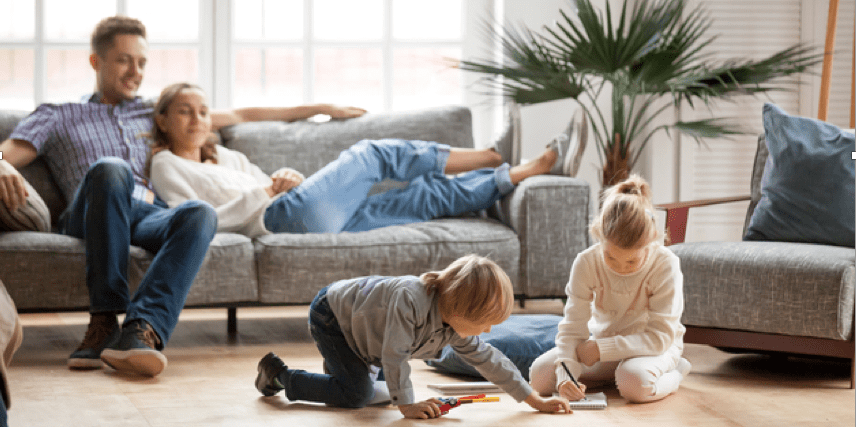 Wealthbar
Originally founded in 2014, Wealth Bar was one of the original robo advisors in Canada. Wealth Bar recently became part of the CI Financial Group of companies, a Canadian owned global asset manager with $180 billion in total assets.
Wealthbar Fact Sheet ▼
Wealthbar Pros & Cons ▼
---
WealthBar is Best for
Canadians who need additional financial planning beyond investment advice
---
BMO Smartfolio
BMO Smartfolio was launched to the public in 2016, and is the first robo advisor launched by one of Canada's big banks. BMO Smartfolio operates under BMO Nesbitt Burns and is backed by the strong reputation associated with BMO products.
BMO Smartfolio Fact Sheet ▼
BMO Smartfolio Pros & Cons ▼
---
BMO Smartfolio is Best for
Canadians who want the security of investing with a household name
---
RBC InvestEase
RBC InvestEase was launched to all RBC Royal Bank customers in late 2018, making it the newest robo advisor in Canada. The custodian of RBC InvestEase is RBC Direct Investing, which is a member of the Canadian Investors Protection Fund (CIPF), so your money is safe with this robo advisor. RBC InvestEase uses the classic robo advising model of designing your portfolio using exchange traded funds (ETFs), in this case, proprietary ETFs developed by RBC Global Asset Management.
RBC InvestEase Fact Sheet ▼
RBC InvestEase Pros & Cons ▼
---
RBC InvestEase is Best for
Existing RBC customers or anyone who wants the familiarity of a big bank robo advisor
---
Modern Advisor
Modern Advisor was founded in 2013 and is one of the oldest robo advisors in Canada. When you open an account with Modern Advisor, your money is held by Credential Qtrade Securities Inc. That name may not sound familiar, but this company safeguards over $20 billion for financial institutions across the country and is a member of CIPF, so your money is protected.
Modern Advisor Fact Sheet ▼
ModernAdvisor Pros & Cons ▼
---
ModernAdvisor is Best for
Those looking to cut their management fees to the bare bones with a passive investing solution
---
Invisor
Invisor Fact Sheet ▼
---
Responsive Capital Management
Responsive Capital Management Fact Sheet ▼
---
Smart Money Capital Management
Smart Money Capital Management Fact Sheet ▼
---
Robo-advisor FAQs
You might be forgiven—with all the talk of smart machines taking Canadian jobs —if you thought of robo-advisors as another bid at making the Terminator's world a reality on Bay Street. In fact, the appearance of robo-advisors is an effort to turn a basic investing fundamental—re-balancing your portfolio—from something mystical into a move that is done automatically and cheaply. Below are the answers to some frequetly asked robo-advisor questions.
---
---
---
---
---
---
---
---
Table of Contents ^