---
An Exchange-Traded Fund (ETF) is an investment portfolio that holds various securities, such as stocks, bonds, or other investments. In simpler terms, ETFs are pre-built portfolio basket holding various investments.
ETFs are a popular method of passive investing, as they do not require the investor to monitor their investments. Typically, a robo-advisor or financial advisor will choose an ETF on their behalf that aligns with their risk capacity.
What is an ETF?
Exchange-Traded Funds, or ETFs, as abbreviated, precisely suggests the function of the investment: a group of funds traded on a stock exchange. The investment portfolio holds a diverse basket of investments.
Since their introduction in the early 90s, a financial advisor manages ETFs for their clients. However, following the economic recession of 2008, the introduction of robo-advisors became a new, cost-efficient option for ETF management.
Both schools of advisors choose the investments built in an ETF according to the investor's risk tolerance. Whether the investor uses a financial or robo-advisor, a Management Expense Ratio (MER) fee is charged.
Benefits of ETFs
ETFs come with an array of benefits suitable for passive investors. ETFs typically provide higher returns than GICs or Mutual Funds. Some additional benefits of ETFs include:
Diversified Investments
ETFs contain a range of different investments that are suitable methods of investing. ETFs allow portfolio diversification of your funds, which provides stability over extended periods.
Passive Investing Options
ETFs are suitable for passive-investing, making them an appropriate option for people who aren't familiar or comfortable with self-directed trading. They also do not require the investor to choose their stocks, bonds, or investments, making them an excellent investment option for the inexperienced.
Adjustable Risk Capacity
Whether purchased through a financial advisor or robo-advisor, ETFs are picked according to one's risk capacity. Risk Capacity means how much loss one investor can tolerate. Still, risk assessment is at the hands of the investor.
Low MER and Trading Fees 
With the rising popularity of robo-advisors, many options for low trading for ETFs are surfacing. If 'you're comfortable with letting a Nobel Prize-winning algorithm make trading moves for you, a robo-advisor is fairly inexpensive in comparison to a human advisor.
Entry-Level Investing
ETFs require little investing knowledge, but should still be researched extensively regardless of this fact. Considering that they are passive investing options, 'it's not a bad idea for entry-level investors to get an idea of how investing works.
The Disadvantages of ETFs
While ETFs are undoubtedly an excellent method of investing, they do come with their own shortcomings. Below are two commonly expressed drawbacks of investing through ETFs.
Not Insured
Almost all investments, except GICs, are not insured by the Canada Deposit Insurance Corporation (CDIC). That means losses are non-recoverable—even if the brokerage goes kaputt.
If a financial brokerage, online brokerage, or robo-advisor goes out of business, there is a high likelihood that investments can't be recovered.
CDIC insurance covers accounts from various financial institutions, but stocks and volatile investments are not included.
That said, it's essential to consider that the same amount of research you put into your investments goes into your advisors as well.
Higher Fees in Comparison to Self-Directed Trading
While ETFs are low in management cost, it is still much more expensive than doing self-directed trading. The exchange is lack of experience tends to cost more, but also means more volatility, depending on the type of portfolio.
How Much Does an ETF Cost?
There are two fees associated with ETFs: Trade Commission Fees and a Management Expense Ratio (MER).
Trade Commission Fees apply to trades made with online brokerages, robo-advisors, or financial advisors. A trade-commission fee is a charge that applies to every trade.
Management Expense Ratio (MER) is an expense rate charged in exchange for a
How Do I Buy an ETF?
In order to buy or sell an ETF, you need to open up a trading account either with a full-service investment firm, discount brokerage, or robo-advisor.
A full-service firm will advise you on what types of investments to make and you'll pay higher fees for their services.
Using a discount brokerage means you get to choose your own investments and best of all, it'll cost less. There are even some discount brokerages that don't charge commissions on ETF trading so it pays to do some research.
Two of Canada's most common ETF management platforms are Wealthsimple and Questrade. Both platforms offer reasonable MER and Trade Commissions, as well as operate additional self-directed trading platforms.
Wealthsimple
Wealthsimple* offers one of the lowest MER rates in Canada, averaging between 0.4% and 0.5% in fees. Wealthsimple also offers a very diverse range of ETF options, with flexible Conservative, Balanced, and Growth portfolio options. Investments included in a Wealthsimple ETF portfolio include Canadian and American stocks, bonds, and real estate.
Wealthsimple also uniquely offers Socially Responsible and Halal Investing options, which create ETF portfolios built with socially responsible and Islam compliant investments.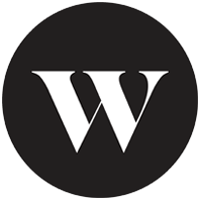 Wealthsimple
$50 bonus when you open and fund your first Wealthsimple Invest account* (min. $500 initial deposit)

Various investing options and savings accounts available
Questrade
Questrade* is an online trading platform that offers a portfolio management service as well as a discount trading platform, among various other savings and investing options.
MER rates on Questrade portfolios range between 0.16% and 0.24%, depending on the risk profile that is set. Risk profiles included with a Questrade ETF portfolios include Aggressive, Growth, Income, Balanced, and Conservative—a risk capacity for all investors.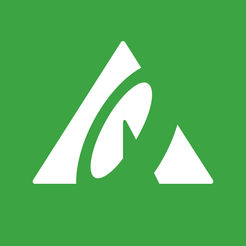 Questrade
No opening or closing fees. Free account transfer. Registered account options available.
Can I Hold an ETF in a TFSA?
Yes! Aside from GICs and high-interest savings, ETFs are another one of many investment options for your tax-free savings account (TFSA). In fact, if you haven't exceeded your yearly TFSA contribution limit, it's not a bad idea to keep your wealth and the money it earns sheltered from taxation.
You can also hold ETFs in an RRSP or RESP. However, holding an ETF in an RRSP, RESP, or TFSA must remain under the yearly contribution limit. Exceeding this limit can result in several tax penalties.
Also, read:
---