Canadian travel insurance reviews
Reviews and recommendations from fellow travelers are always a great source of information when shopping for insurance. If you're looking for a travel insurance quote today find out more by clicking the link.
let's get started
If you're on vacation, visiting family or travelling for work, travel insurance exists to protect you. Travel insurance provides coverage against financial losses arising from unexpected illness, injury, or the need to seek other medical treatment - both in Canada and overseas.
Emergency medical travel insurance is the main focus of most policies, but additional coverage may also be available for trip delay or cancellation, baggage loss or delay, and rental car damage or collision. Below are five travel insurance reviews from the largest providers in Canada, along with an overview of their plans.
Top 5 Canadian Travel Insurers
Blue Cross travel insurance
---
Manulife travel insurance
---
World Nomads travel insurance
---
A few things we're proud of
Over 1M

better choices made

Trusted partner

to Canada's top financial institutions
Get covered today, fly tomorrow
Which company you get travel insurance is sometimes less important than just having travel insurance in the first place. Get covered today.
Travel insurance - what you need to know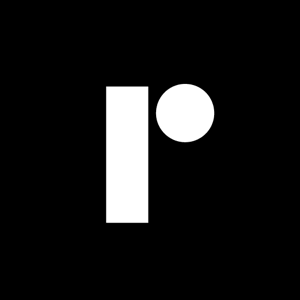 Ratehub Staff
The earlier your travel insurance policy is in place, the better. In fact, the best time to buy travel insurance is as soon as you book your tickets.
Just like every trip and traveller, each insurance policy is unique - and you'll want to verify coverage maximums and read the fine print on your travel insurance certificate and policy. It's important to know that a plan provides the right coverage for your particular needs.
The cost of travel insurance depends on the provider, the type of package, the destination, the duration and cost of the trip, as well as the traveller's age. Coverage may differ for travellers ages 60-65+, and completing a medical questionnaire may be required. Most plans will also require you to have valid government health insurance coverage in your province or territory of residence, or else travel insurance coverage will be limited.
Travel insurance generally offers the most coverage for emergency medical expenses, which covers the cost of things like hospital stays, doctors' fees, lab tests, ambulance services, prescription drugs, emergency air transportation or medical evacuation, and, if necessary, repatriation of remains in the case of death from a covered medical condition. All coverage categories are subject to maximums, as well as certain exclusions and conditions.
Travel insurance may be offered by a licensed insurance broker, a bank, a travel credit card or a workplace benefits plan. While it's tempting to go for the cheapest travel insurance or forgo it all together, it really is essential and should be factored in as a necessary cost of any trip.
Helpful travel insurance links
Travel insurance quotes
Travel insurance basics
Travel insurance resources