Credit Card Travel Medical Insurance
Reading up on credit cards? Wondering what's the best card for me? In under 60 seconds, CardFinder narrows down your top matches without impacting your credit score, no SIN required
let's get started!
One of the benefits of carrying a credit card in your wallet is the additional features it may come with. Aside from just allowing you to make purchases and potentially earning you some rewards, your credit card can also help you in a number of situations – specifically, when you're travelling. Some credit cards offer travel medical insurance, which you may need to use in any number of emergency situations. Here's how it works, what is and is not covered, and how to check if your card comes with any coverage.
What is credit card travel medical insurance?
Travel medical insurance protects you, the cardholder, in the event you have to receive urgent medical care while you're on a trip. Credit card companies generally stipulate that the trip be outside of your home province. In other words, someone from Toronto who needs to be hospitalized in Northern Ontario would not be covered through their credit card's travel medical insurance. However, if they were in British Columbia instead, they could make a claim.
Ratehub.ca Recommends: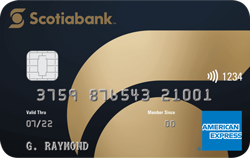 Apply now
You'll receive up to $1 million in coverage
Covered for 25 days if you're under 65
Covered for 10 days if you're 65 or older
View all our picks for the Top Credit Cards for Travel Insurance.
Who is covered by travel medical insurance?
In addition to you, the primary cardholder, your spouse is usually covered by medical travel insurance, as are any dependent children. Dependent children are usually defined as those living with their parent (s) and under the age of 22, or under the age of 26 but attending a post-secondary institution full-time. For coverage to be valid, the cardholder's account must be open and in good standing with the card company.
Age plays a very important role in travel medical insurance coverage. Travellers under 65 are typically covered for trips lasting up to 15 days. By contrast, people over 65 are often only covered for 4 days. In the event that your trip is longer than your coverage period, purchasing additional travel medical insurance is recommended.
Find your perfect credit card in under 60 seconds - No SIN required
Tell us a bit about yourself

Answer some questions so we can personalize our recommendations - this won't impact your credit score

Check your eligibility

We confirm your eligibility with our partner, TransUnion. This will be a 'soft credit check' which you can see but lenders cannot

Find your perfect matches

We show you the cards you're most likely to want and most likely to get
let's get started
What is covered under travel medical insurance?
Travel medical insurance covers situations where urgent medical care is required. Expenses eligible for reimbursement typically include:
Land and air ambulance fees
The cost of your hospital stay
Doctors' bills
Private nursing, when required
Diagnostic services such as tests, ultrasounds, laboratory work and CAT scans
Prescriptions required as part of your emergency treatment
Dental expenses for injuries suffered to teeth during a trip (dentures excluded)
Medical appliances, such as casts, crutches, slings and wheelchairs
Return airfare when transportation to a medical facility in Canada is required
Transportation to bedside, covering a round-trip flight for a relative to visit a hospitalized person in another province or country
Bedside companion benefit, which provides a per diem for a relative to be by an insured person's side during hospitalization
Vehicle Return Benefit, which covers the cost of transporting an injured person's car back home
Return of deceased
What is NOT covered under travel medical insurance?
There are a number of situations where travel medical insurance does not apply. These include:
Pre-existing conditions: In the event that the emergency is linked to a condition for which symptoms were apparent before the trip, insurance will not apply. The insurance policy will specify the period of time for which the pre-existing condition rule applies, depending on age. For elderly travellers (75 and older), there is usually a longer pre-existing condition period, often up to 1 year
Situations that do not qualify as emergencies: Any treatment that can be delayed until the traveller returns home will not be covered by the insurance.
Any failure to report the medical emergency to the insurance provider in a timely fashion
Medical costs that arise out of a failure to take prescribed drugs
Self-inflicted injuries, including suicide
Expenses related to substance abuse
Participation in dangerous activities such as scuba diving, bungee jumping or drag racing
Pregnancy-related expenses if the trip occurs within 9 weeks of the expected delivery date
Mental or psychological problems requiring hospitalization
Travel to a country where the Canadian government has issued a travel advisory
Acts of terrorism or civil war
Making a travel medical insurance claim
As with all insurance policies, you must be prompt in contacting the policy provider if you are travelling and suffer a medical emergency. The insurance provider will usually specify that you have to make contact in 24-48 for full coverage to apply. After that, they may limit your coverage or deny you benefits altogether.
One of the reasons you need to contact the insurance company immediately is because they may have to approve expenses in advance. For things such as air ambulances and transfers to different medical facilities, the insurance company often mandates that you get their approval beforehand; without it, you may not be eligible for reimbursement of that expense. Life-saving things like emergency surgery are usually excluded from needing advance approval because of the severity of the situation.
Keep in mind that the travel medical insurance is generally secondary to any other insurance you may have. For example, if you are travelling outside the country and need to be hospitalized, your provincial health insurance plan may cover you for some of the expenses (not much, though). You also may be covered by an extended health plan, like one offered by your employer. Coverage by your credit card's insurance policy is limited to expenses that have not already been reimbursed by these other insurance plans.
How to check if your credit card has travel medical insurance
Not all credit cards come with travel medical insurance, and those that do come with different levels of coverage, so it's important to see what you're covered for. The first place to check and find out if your credit card has travel medical insurance is the information sheet that came with your credit card when you first got it. If you don't have the information sheet, call the toll-free number on the back and ask a representative to outline your coverage. Depending on what comes with your credit card, you may wish to either buy extra insurance or switch to a card that provides more generous benefits.
The knowledge bank
A wealth of knowledge delivered right to your inbox.