How to buy a used car: After the sale
You did it. You did all the research — compared prices, models, and years – negotiated with the seller, and finally purchased your first (or next) vehicle. Congratulations. There's nothing like that new (to you) car smell. Don't celebrate just yet, though, because there are some things you need to do in the days following your purchase. Don't worry, though, we're here to help you out.
Arrange payment
Assuming you've already found a vehicle (be it privately or from a dealership), the next step would be to pay up. You can negotiate with the seller or the dealership and there are plenty of resources out there to help you determine a fair price. Autotrader.ca is one such resource.  You should also check out carfax.ca who also provide you with a full history of the vehicle. 
Once a fair price is agreed to, you'll need to decide whether you want to finance the car (pay for it in weekly, bi-weekly, or monthly instalments) or buy it outright (leasing used cars is Canada is more the exception than the norm).
The advantage to financing is that you won't be required to foot the entire bill up-front. However, you will have to pay interest which means the overall cost of the car will be more if you choose that route. 
Fill out the necessary paperwork
There are three things you must fill out before driving the car off the lot: 
A used vehicle information package (UVIP) 

Vehicle permit

Bill of sale
Then, you'll sign the ownership documents and the vehicle will be yours.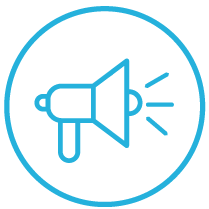 Visit Ratehub.ca's car buying guide: How to buy a car
Get your insurance sorted
You might have compared the best insurance quotes while researching the vehicle  – smart move. Car insurance is costlier than gas, and there are big savings you can find by shopping around. 
But, if you didn't, don't fret. We get it: You may have been distracted by your car search, which, we admit, is more fun than doing insurance research.
Now would be the time to decide who you would like to insure your car and what insurance you'd like to sign up for. 
Car insurance in Ontario and across the country have minimums and standards. However, collision and comprehensive are not standard. Collision protects your car if it's damaged in an accident. Comprehensive protects your car if it's damaged while parked (think extreme weather like flooding and falling trees). 
If your new-to-you car is only worth $4,000, and your collision or comprehensive deductible (the amount you pay before insurance covers the rest) is set at $500, your potential payout would be $3,500. Follow a 10 percent rule to know whether you should have collision on your car.  If the amount of the deductible you pay for collision and comprehensive is greater than 10 percent of your potential payout, insurance experts recommend dropping these optional coverages. With our example, the deductible is $500, the payout is $3,500 and 10 percent of that is $350, so, in this case, opt out of collision and comprehensive if you can afford to buy or lease a new (or used) car. One final note, if you leased, you usually can't forego collision and comprehensive coverage. 
Before you register your vehicle, you'll need to get proof of insurance.  You'll also need to keep your proof of insurance on you whenever you drive (most people keep it in the glove box, but in some provinces you can have a digital pink slip on your cell phone). 
Are you paying the best price for car insurance?
In less than five minutes, you can compare multiple car insurance quotes from Canada's top providers, free of charge.
Register ownership 
You're almost there. The final steps include registering your ownership. To do so, you'll need to have the following:
Your driver's license

Safety and emissions certificates

Proof of purchase

Original vehicle permit

Completed UVIP forms
Get your license plate and sticker
Once those are all in order, you can get your license plate and sticker from your provincial service centre (in Ontario, that's ServiceOntario).
You have to renew your stickers yearly or every two years.
That's it. Now you're all set to drive your new-ish vehicle.
The Bottom Line
Buying a car is exciting and it comes with a lot of responsibility. If buying it was hard, just think of the paperwork and the back and forth that comes if you're in a collision. Drive safe, not distracted, and please don't drink (or consume cannabis) and drive. Happy driving. 
ALSO READ