Amid COVID-19, banks began offering mortgage deferrals and slashing credit card interest rates in half for cardholders who need relief. Home and auto insurance companies COVID-19 plans are now being released. How will this impact your insurance right now? How can you save on insurance during COVID-19, while making sure to stay protected?
What insurance companies are doing in response to COVID-19
The car insurance industry is promising discounts, rebates, deferrals, and the Insurance Bureau of Canada (IBC), "expects this could result in $600 million in savings to consumers." The province of Ontario is now allowing further discounts in these unprecedented times going beyond the need to file forms and risking other problems by putting your car insurance on hold. The change will allow insurance companies to provide auto insurance premium rebates to consumers for up to 12 months after the emergency has ended, according to the CBC.
Each insurance companies COVID-19 response is different, but in general you can expect the following:
Deferral options
Waiving non-sufficient funds (NSF) fees
Potential discounts
Extension of coverage
Car Insurance during COVID-19: deferrals
A deferral means after speaking with your provider, you can pause your monthly insurance premium until your stream of income resumes. But, be aware, a deferral doesn't exempt you from paying. Those deferred payments are due, along with your regular payments whenever your insurer asks for it. The bonus is there's no interest added to the deferral. IBC says the reduction measures will continue for 90 days, so expect to have to pay back a deferred payment at that time. For most insurance companies in COVID-19 mode, you'll have to call them to discuss options.
Waiving NSF fees
The insurance industry will cover any charges they would have otherwise charged for insufficient funds being available in your account. Beware, the industry is not waiving NSF fees charged by the banks.
Potential discounts on your insurance through COVID-19
In addition to deferrals, IBC member companies, representing 90% of insurance providers in Canada, are also offering flexible payment options to drivers facing financial hardship. Many are suspending cancellations in favour of making a payment at a later date. If you want to cancel, you can do so without the standard charges that might otherwise apply.
Extension of coverage
Some providers are extending coverage, free of charge, to those who began using their personal vehicles to deliver food, medicine, and other products for commercial reasons during COVID-19. Under standard policies, you have to add coverage to use your car for business purposes, such as Uber. With home insurance, many providers are offering extended coverage on business equipment free of charge, meaning your work laptop is even more protected than it once was.
Political intervention
Finance Minister, Rod Phillips, said he will put pressure on insurance companies to do more to help struggling Canadians. According to one interview, he doesn't believe, "all of the companies are participating at the level that they should." The NDP is calling on the Ontario government to mandate a three-month, 50 per cent discount on auto insurance. While we wait for any changes to happen, or while you're on hold for a few hours with your insurer, why not send an email to your MP asking for a change. After al, the Financial Services Regulatory Authority (FSRAO) says the whopping $685 million in relief actually only adds up to roughly 5% of the Ontario car insurance premiums.
How insurance companies in COVID-19 can reduce your premiums
Driving habits are changing with many people staying at home. We already mentioned how driving fewer kilometres, if any at all, is an opportunity to reduce your car insurance premium.
Other money-saving adjustments to your policy include reducing third-party liability down to the minimum of $200,000 or dropping collision insurance. You could also drop comprehensive coverage, which is not required by law, but it puts even a parked car at risk if it's hit, for instance, by a falling tree or struck by lightning. If you have 2 vehicles, consider parking one of them for the time being and only using comprehensive coverage on the parked car.
If you need any help to reduce your insurance premium, call your provider. You need to make an official request to your insurance company for any deferrals, discounts, or rebates to happen.
Telematics measures your driving habits – kilometres travelled, how hard you brake, and how you handle turns. The measurements happen either on your smartphone or with a device installed in your car. CAA MyPace is one solution but limits you to 9,000km per year. Allstate also offers telematics. If you're concerned about privacy, however, telematics may not be your best bet.
Insurance companies with COVID-19 plans in place
DISCLAIMER: Last updated Monday, June 29th. Content below will be regularly updated.
Allstate
Allstate, and its subsidiaries – Pembridge and Pafco, have set aside $30 million for a "Shelter-in-place" as a relief measure. If you're insured by one of these companies, expect a one-time payment equal to about 25% (or 15% for both April and May) of your monthly premium sometime in May. They're also offering free identity protection until the end of the year, with an option to extend that coverage going forward. Allstate was the first insurance company with COVID-19 plans in place.
Aviva Canada
On April 8th, Aviva car insurance announced $100 million in additional relief measures. A new "Stay Home" endorsement can reduce your premium by 75% for people that have stopped driving altogether. If you're still driving, but less than before, as of May 21st, Aviva will give you 15% off your premium, but you must speak with your broker to take advantage of the savings. Using your personal vehicle to deliver food and anything medically necessary is fine with them, at no extra cost. You can't, however, use a third-party app. So, you can deliver food to the less fortunate, or to family members, but not to sign up for UberEats or Skip the Dishes.
Aviva is temporarily suspending policy terminations if you fail to pay your premium and stopping any fees associated with non-sufficient funds (NSF). They'll also work with you on deferral options. Aviva is even freezing rates at renewal time, in other words, whatever you're currently paying, it won't increase on your next 12-month policy.
They also donated $500,000 to the Canadian Red Cross and providing free roadside assistance to police, paramedics, firefighters, and healthcare workers.
Click here to view Aviva's April 8th press release
CAA Insurance
You can expect a 10% base rate reduction in your home and auto policy as a new customer or when you're renewing. CAA insurance recommends calling them to discuss mileage discounts and coverage changes. CAA is also quick to point out their MyPace telematics program for usage-based insurance. They're offering free roadside assistance to healthcare workers and first responders. They're reaching out to food banks, pharmacies, and community service groups to see how they can further assist. On May 8th, CAA also announced a $100 benefit to every Ontario driver. If you pay monthly, expect to receive a discount on your next insurance bill, if you paid annually, you'll likely receive a cheque. It's automatic, you don't need to contact them.
Read the March 26th email to members
The Co-Operators insurance relief plan
If you're driving is reduced, call the co-operators for reduced auto insurance premiums until June or to put your car insurance on hold.
Desjardins
Desjardins is offering discounts for drivers "whose commuting habits have significantly changed." In other words, if you're only using your car for essential trips like for groceries and medicine, call for a discount. They're extending the offer to those laid off due to COVID-19, working from home, or in self-isolation. They'll calculate the discount factoring in 3 months and prorate your annual premium accordingly. They'll refund you in the same way that you pay within 14 days.
Desjardins is also automatically increasing coverage limits for their home insurance clients to cover excess work-from-home equipment.
Read the Desjardins insurance company COVID-19 page.
Echelon Insurance COVID-19 relief
Call your Echelon broker if your usage is down and you could see a premium reduction of 15%. If you're not using your car at all, you could save up to 80% off your premium when you put your car insurance on hold.
Economical COVID relief plan
The Economical family of brands, including Sonnet and Family Insurance, are encouraging their customers to visit their site or contact them via phone to go over relief options.
Over the next 90 days, they'll offer flexible payment plans such as deferrals, adjustments to the frequency of payments, reductions of premiums due to decreased usage. They also won't be charging more to drivers who are supporting their communities with aid like delivering food or medicine.
On April 29th, Economical insurance put more cost cutting measures in place. The big one, for drivers taking their car off the road completely, is saving 75% off your premium. They're also offering an "enhanced annual kilometres discount" which could save you 15% off your premium until June 30th of this year. You have to call and request the discount.
Read Economical Insurance's consumer alert regarding COVID-19
Gore Mutual Coronavirus discount
Gore Mutual joins a few other insurers with an automatic payback plan. If you're insured with Gore Mutual, expect a payment worth 20% of 3 months worth of your insurance premium. For instance, if you're paying $200 a month, you'll automatically receive a cheque for $120. You don't have to do anything.
On June 25th, Gore Mutual announced an average 5% base rate decrease to their personal auto insurance businesses.
Also, with Gore Mutual home insurance, they're upping the liability and business property coverage to $5,000 on existing policies until July 31st with no premium increases.
iA Home and Auto
The company is offering a 20% reduction of monthly car insurance premiums for 2 months starting April 1st. You don't need to apply, but if you don't see the discount, give them a call.
Intact Insurance COVID-19 response
Intact Insurance wants to focus their support on drivers and businesses impacted by the pandemic, so if you're ill, elderly, or lost your job – you should give them a call.
They'll work with your unique situation and offer flexible payment options, adjust premiums, and may even offer premium relief. They recommend calling them to review how you can reduce your car and home insurance to manageable levels. Intact's myDrive telematics program may be worth exploring. They're extending coverage at no extra cost for people who pick up delivery jobs or offer temporary childcare services.
Read Intact's response to COVID-19
L'unique General Insurance
A 20% rebate will be applied as of April 1st to both their private and commercial policies across Canada.
It's a blanket solution aimed to allow all their clients to benefit. They're explicitly calling out the elderly and essential workers, saying they shouldn't be punished when they're working to save lives.
You don't need to make a request, and this rebate will cover the entire period of isolation and social distancing measures.
La Capitale
A 20% rebate off the monthly premium for all their clients, automatically, as of April 1st. No phone call is needed.
Read their LaCapitale COVID-19 information page here.
Northbridge insurance in COVID-19
Call Northbridge insurance to see if you can save 15% off your monthly premium for April, May, and June. They'll also allow you to suspend coverage and request payment flexibility.
Onlia insurance
Onlia insurance has a simple plan: Waiving insurance payments for one month. Any of their policy holders, as of March 31st, that have paid at least one month of car insurance in April, will not have to pay the month of May. Onlia is a usage based insurance provider with rewards. The less you drive, the more rewards you can earn. You can earn $20 in the app if you don't drive at all in May.
PAFCO Auto insurance reductions
A one time automatic 25% payment, in the form of a cheque, to all policy holders in May.
Pembridge Insurance relief
No calling required, you'll simply receive a one time payment equivalent to 25% of your monthly auto insurance premium.
The Personal
If you're insured with the Personal as of April 6th, you can apply for a refund on the price you pay for auto insurance. The refund is based on how many kilometres you said you drive per year when you signed up. They'll then pro-rate the discount over a 3-month period and give you the refund then.
RSA insurance
RSA (Royal Sun Alliance) insurance is offering some relief, but how much will depend on the individuals needs. Until June 30th, RSA is asking that you call your broker or agent and ask what can be done if you're driving less or not driving at all. Solutions may include flexible payment options and payment deferrals, and again, waiving that NSF fee (but not the banks).
To make ends meet, if you're using your personal vehicle to deliver food or medical supplies, call them, let them know, and there will be no premium increases.
SGI Canada
SGI is allowing for a 1-month deferral and enabling you to spread that payment out over the rest of the duration of your policy instead of one big lump sum. You can also switch payment plans with no financial penalty. They also launched the "Emergency Declaration Endorsement" on their business policies, which by IBC guidelines, can't exceed 120 days. It's for unoccupied businesses that under normal conditions would only extend to 30 days.
You still cannot use your personal vehicle for deliveries, nor is your business contents covered under your home policy.
SSQ Insurance
A 20% monthly premium rebate on every vehicle you have insured with SSQ. Starting April 1st and for the duration of the confinement period. You don't have to call or update information with the insurer, it's automatic. You don't need to inform them if you're volunteering yourself and your vehicle for delivery purposes.
TD Insurance
TD, much like their mortgage plan, is offering a 90-day payment deferral if you're impacted by COVID-19. You might also see a temporary premium adjustment as people are driving less.
TD Meloche Monnex
From personal experience, after waiting 2 hours on the phone, my wife and I received a $29 credit towards our next bill which they said was for 3 months. Then, they sent us an insurance renewal slip charging us an additional $10 per month for the next year.
Travelers insurance in Canada – COVID-19 relief
Travelers insurance are suspending cancellation and non-renewal due not paying your premium until May 15th, 2010. Using your personal vehicle for deliveries, or reducing your coverage will be handled on a case by case basis. On April 22nd, they finally announced further discounts, which includes an immediate 25% discount on your premium for one month.
Unica Insurance COVID-19 relief
Unica finally announced their plan at the end of April, which is a 15% auto insurance "break" for April, May and June. There is no need to call, it's automatic. If you've stopped driving completely, you can suspend coverage during the lockdown, just give them a call. Also, call them if you still need to drive, but have having problems making ends meet to request payment flexibility.
Wawanesa Mutual Insurance Company
Wawanesa insurance is aiming to avoid policy cancellations and will work with you on alternative payment plans and waiving NSF fees. They will extend coverage to those temporarily providing daycare services. Your policy will not be auto-renewed or cancelled, just an extension of your current policy for a period of time. Your car insurance can be reduce to parked coverage, eliminating commuting use from the policy. You may be able to use your car for commercial delivery, but seek clarification first. Your business equipment at home is covered up to $5,000.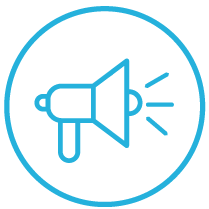 Check out our comprehensive guide – personal finances during COVID-19
The bottom line
It'd be nice if every insurer offered a reduction in rates due to the current economic client, but we're seeing some disparity per insurer. After all this, there will be losers and winners in the brand game. The companies that offered support will undoubtedly stand apart and should see their efforts come back in new policies. If you're company isn't offering deferrals, be sure to compare car insurance and select a provider more in tune with your needs. Whatever you decide, call your provider and go through your options first.
ALSO READ