Coronavirus and life insurance: Are you covered?
Sales of life insurance, due to the COVID-19 (Coronavirus) pandemic, are surging. According to Forbes, sales are up 20% since January. If you have life insurance, and you pass away from the virus, your beneficiaries will receive their compensation. If, however, you're applying for life insurance right now, we're here to answer your questions because it's not so simple.
Is there COVID-19 life insurance coverage?
If you already have life insurance, you won't need to add any exclusive coverage to your existing plan.  Life insurance policies cover outbreaks such as COVID-19, so your beneficiaries are entitled to any death benefit.
Life insurance plans cover death from all diseases, so if you're not in arrears, you're covered. All illnesses, even those arising from pandemics, are included.
When life insurance does not payout
There are a few specific exclusions for death benefit payouts.  For instance, death during war times, or from a high-risk activity after applying for your policy within the "contestability" period. There is also a suicide clause, which is very similar to the contestability period. The contestability period in Canada is 1-2 years and during this period, a claim is contested and often investigated. If everything is in order, usually the application will payout.  But, lying to your life insurance will have serious repercussions, including a denied claim.
How does traveling to a Coronavirus zone affect my life insurance policy?
If you have travelled to a high-risk country during the period of the outbreak, and your insurance policy is in the period of contestability, you should let your insurance provider know. The contestability period is usually a 1 or 2 year period during which the insurance provider can review your insurance application. They want to ensure you haven't misrepresented any information during your application. Honesty is the best policy.
If they discover any discrepancies, they may raise the rate of your policy or, worse, cancel your policy altogether.  By being upfront and honest about any travel you may have done or intend to do, you help protect yourself against such a scenario.
Searching for life insurance?
Compare quotes from Canada's top life insruance companies for free
What to do if you are applying for life insurance during the COVID-19 pandemic?
If you are applying for a life insurance policy or planning on it, you should be aware of some factors.
If you're in the process of applying and intend to travel to an area where there's a high COVID-19 infection rate, it's best to wait until after your return to complete the application. Insurance companies want to manage their risks, so they will want to see if and how you have been affected by the virus.  Similarly, your insurance premiums might be higher if you are planning to travel or have travelled to a high-risk area.
Different insurance providers have unique approaches for individuals who are at risk of becoming infected by COVID-19. For instance, being older, immunocompromised, or a cancer survivor means you'll pay higher rates. If you exhibit symptoms of the virus, some providers could postpone or cancel your application, pending your recovery. When applying for life insurance, take the time to compare different providers' policies, as you might discover different rates based on your current situation.
If you've travelled outside of the country, or intend to travel outside of the country, you should let your prospective life insurance provider know.  Similarly, notify them if you find yourself in a scenario where you have been in high-risk of exposure. For instance, if you visited a relative or friend who travelled to Wuhan Province. Being transparent in these situations can protect you against being blind-sided by higher insurance premiums or a cancelled policy.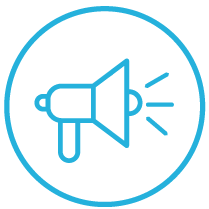 Check out our comprehensive guide – personal finances during COVID-19
What if you submitted your life insurance application before the Coronavirus outbreak.
If you applied for life insurance, and are awaiting approval on your policy, notify your insurer of any recent travel, or upcoming travel plans.  It's especially crucial if you went travelling to, or are planning on visiting an area that carries a high-risk for COVID-19 infection, like China, South Korea, or Italy.
While you may have higher life insurance premiums, at least your application could still be approved. More than likely, you'll have a longer then typical wait to see if your policy is approved. The insurance company will want to know if you have any of the symptoms associated with the virus before providing coverage.
What to do if you exhibit symptoms of COVID-19
If you're presently exhibiting symptoms of COVID-19, notify your prospective insurance provider as soon as possible. Should the worst occur, and you didn't inform them, your insurer could deny any benefits of your policy.
Even if you recover from the virus, should your insurance provider discover that you were infected, they could cancel your policy outright based on fraud. It's not worth taking the chance, as this could affect your ability to obtain a life insurance policy in the future as well.
Should you get life insurance during the pandemic?
If you don't have life insurance coverage, you can still apply for coverage if you have dependents. Be open and honest in your application, and inform your potential provider of any travelling you may have done or intend to do.  Comparing life insurance quotes allows you to determine how different providers are approaching the COVID-19 pandemic, and find the best solution for you and your loved ones.
Searching for life insurance?
Compare quotes from Canada's top life insruance companies for free
The bottom line
If you have life insurance, there shouldn't be any real chances. Applying for life insurance, however, you need to be honest and clear about travel plans, past or present, to make sure your policy is valid. Each life insurance company will handle Coronavirus a little differently. We encourage you to compare life insurance policies to make sure it fits your needs, and more importantly, your dependents.
ALSO READ