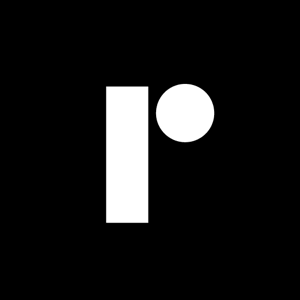 Samantha Kohn, Freelance Blogger
Water damage caused by leaks or floods is one of the worst situations a homeowner can face. There are so many ways for water to get into the home, and once it's there, the level of damage it can cause is nearly unbelievable.


Key takeaways on home insurance and water damage
Whether your home insurance covers loss and damage caused by water will depend on two factors – the terms of your policy and the type of water damage.


Flood insurance is typically not included in your policy unless you add coverages for overland water (freshwater flood) and sewer backup (sewage flood).


Many home insurance policies include water damage coverage for sudden and accidental events. Examples of this include a burst pipe or an appliance leak.


If the water damage is caused by negligence, your insurer will likely deny the claim. This can include events such as a gradual ceiling leak or frozen pipes due to vacancy.

How is water damage caused?
Water damage can be caused by anything from a leaky appliance to a cracked foundation, from a blocked drain or gutter to a burst or frozen pipe.
Even a small amount of water can soak your drywall and flooring, causing mould to grow and requiring extensive restoration to have it removed. It can damage the electrical system, create a smell that lingers for years, and even cause structural damage to your home.
Most homeowners carry insurance to cover major damages to the interior and exterior of their homes. But while home insurance is something every homeowner should have, there is no simple answer to the question of whether home insurance covers water damage.

Does home insurance cover water damage?
The answer to this question depends on two main factors: the cause of the water damage and the details and add-ons selected as part of the home insurance policy.
For homeowners carrying a comprehensive home insurance policy, the chances of having water damage covered is greater than it is for homeowners who carry basic or broad home insurance policies.
Comprehensive policies cover the home and the contents within it from multiple types of damage, including many that are related to water damage.
Read: Broad vs. comprehensive home insurance – what you need to know

Does home insurance cover flooding?
The Insurance Bureau of Canada defines a flood as when bodies of fresh water, such as rivers or dams, overflow onto dry land. For many years, it was nearly impossible to find a home insurance policy that covered damages caused by floods.
This has changed in recent years. Now, many insurance providers allow customers to add additional options to their policies to increase their level of coverage. These add-ons include overland flood coverage and sewer backup coverage – two common causes of extensive water damage.
By opting to include these flood insurance endorsements with your home insurance policy, you are purchasing extra protection that is well worth the money if your home is ever damaged by water from a flood or sewer backup.

Does home insurance cover water leaks?
In most cases, the answer to this question depends on whether the leak was sudden and unexpected, or if the water was leaking gradually over time.
Home insurance policies will cover water damage caused by a 'sudden and accidental event,' like when a plumbing or appliance pipe bursts. For example, if the pipe in your washing machine bursts in the middle of a load, and the water from that pipe causes damage to your home, that damage will most likely be covered.
However, the situation is different if your pipe is leaking slowly, releasing small amounts of water over time. In that case, having the damage covered will be more difficult, because the insurance provider might consider you to be negligent in not having the appliance repaired before it was too late.
Types of water damage home insurance won't cover
Most insurance policies will not cover water damage that occurs because of negligence. This is why many policies will only cover water damage that is caused by 'sudden and accidental' events.
Water damage that could easily be avoided by proper home maintenance is often not covered by home insurance policies. This includes damage that occurs gradually, like:
Damage caused by a dripping ceiling

Damage caused by ignoring a plumbing problem

Damage caused by burst pipes that froze because the home was not properly heated in winter

Damage that is left to continually worsen because nobody is there to stop it from progressing.
One factor that can complicate the coverage of water damage is the timeframe between when the damage occurred and when it was reported to the insurance provider. The longer it takes to clean up the original mess, the more significant the damage, and the more expensive the repairs.
A significant lapse in time between the occurrence of damage and it being reported indicates that nobody was home to notice the water. While the details and timeframes differ, most home insurance policies are specific about how long a home can remain vacant before coverage of water damage becomes void.
Read: What is vacant home insurance?
For example, many snowbirds who leave their homes in cold climates to spend the winters in warm locations like Florida or California must agree to have their homes inspected by a trusted source at regular intervals to ensure that if water damage occurs, it is discovered and addressed immediately.
If this is part of their policy and water damage does occur, the homeowner will need to provide their insurance provider with proof that the house was inspected within the agreed-upon timeframe. If this applies to you, it's a good idea to leave out a calendar and have the person inspecting your home sign every date that they show up to check things out.
Read: What doesn't home insurance cover?

The bottom line
Every insurance policy differs when it comes to water damage.
When selecting a home insurance policy, be sure you know exactly what it covers in terms of water damage and abide by the requirements set out in your policy. Ask about any add-ons that offer coverage for damage caused by common events such as flooding and sewer backups.
Be sure to take proper care of your home and never assume that a small plumbing leak is something that can be ignored. Ignoring a small problem will allow it to develop into a major problem that may not be covered by your homeowner's insurance policy.

Also read
The best condo insurance companies in Canada
How much home insurance do I need?