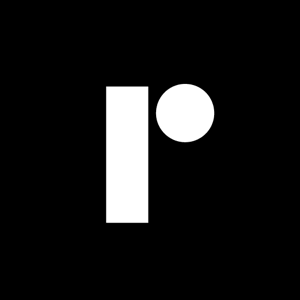 Jessica Ho
If you're shopping for a motorcycle insurance policy, you've probably noticed that the cost can vary significantly, depending on the insurer you choose and the discounts available. So here are ten different ways you can make sure you're getting the best rate possible. 
How much is motorcycle insurance in Ontario?
On average, motorcycle insurance can cost about $1,600 annually, but this amount may differ drastically depending on your individualized factors. Insurers have many considerations to account for when calculating your premium, so you won't know the exact cost you'll be paying until you get a personalized motorcycle insurance quote with us. 
Factors that influence the cost of your motorcycle insurance
Like auto insurance, motorcycle insurance is calculated based on your risk factors, and the more risk you bring, the more expensive your insurance will be. Specifically, here are a few factors that can influence the rate you'll be paying:
Age

– motorcycle insurance is more expensive for younger riders.

Licence class

– newly licensed riders face a higher insurance rate.

Location

– riding your bike in the city increases your premium when compared to suburban areas.

Driving record

– having a clean driving record shows insurers you're less likely to make a claim, lowering the cost of your insurance.

Type of bike

– the riskier the model (e.g. sports bikes), the more you'll be paying for coverage.

Bike usage

– the more frequent you ride your bike, the more expensive your insurance will be.

Storage

– storing your motorcycle in a private garage may lower your premium when compared to parking it in public.
How to get cheap motorcycle insurance in Ontario
Motorcycle insurance doesn't need to be as expensive as it is. Aside from simply asking your insurer for a discount, here are ten different ways you can lower your premium:
Compare rates from multiple providers
While the cost of motorcycle insurance differs for every rider, the same rider can receive different premiums across multiple providers – one company may offer you an annual premium of $2,000 while another may offer you a lower premium of only $1,500, saving you an entire $500. By shopping around and comparing rates to insure your bike, you can make sure you're getting the best price on the market. 
Increase your deductible and decrease your coverage
Another way to get cheap motorcycle insurance in Ontario is to simply raise your policy's deductible – the higher your deductible is set for comprehensive and collision insurance, the lower your premium will be. However, insurers won't pay out as much money or as many claims if your deductible can cover more risks, so be sure to weigh the likelihood of having to finance damages out-of-pocket.
Decreasing the amount of coverage on your policy is another option, but again, you should weigh the risk and reward of doing so. For instance, eliminating comprehensive insurance completely from your policy might save you over a hundred dollars, but because motorcycles are quite prone to theft, it may not be the best idea. 
Join a motorcycle riding club
If you're part of a recognized motorcycle riders club, you may be able to receive an additional discount, depending on the insurer. And some providers also offer discounts to members of special alumni or professional organizations. So if you think you could be eligible, ask your insurance broker for more details as every insurance company is different and may recognize different groups.
Take a motorcycle training course
Not only can taking a motorcycle training course make you a more skilled and safer rider, but it can actually help discount your insurance rate. This goes not only for new riders, who can take an M1 exit course but also for more experienced riders, who can take additional training courses. Keep in mind that it needs to be on the approved list of motorcycle courses from the Ministry of Ontario.
Get your M2 and M licence
The higher your motorcycle licence class, the cheaper your insurance will be. By getting your M2 licence 60 to 90 days after you receive your M1 licence, you'll lower your rate substantially as it shows your insurer you're a more experienced rider. And some insurers won't even offer coverage to those with an M1 licence, so by graduating onto the next class, you'll be able to choose amongst even more options.
After 22 months (or 18 months if you take a recognized motorcycle safety course), you are eligible for a road test to receive your M licence. If you pass, you'll be fully licensed, presenting less risk to insurers and therefore, lowering the cost of your motorcycle insurance even further. 
Bundle your auto and home insurance policy
Most insurers also offer discounts with a multi-vehicle policy, meaning you're purchasing coverage for more than one automobile under the same company. So if you also drive a car, or if you have another motorcycle that needs insurance, you can receive a discount by being loyal to one provider.
On top of bundling insurance policies together, you may also be eligible for a discount if you bundle your motorcycle insurance with your home insurance. Specifically, with Wawanesa Insurance, you could receive up to 50% off your motorcycle insurance premium by selecting them as your insurer for your car, home, and motorcycle.
Choose the right bike
Different motorcycle models will come with different insurance rates. Like sports cars, sports bikes are typically more expensive to insure because of their intended use to be agile and quick. Some insurers won't even offer a motorcycle insurance policy for these bikes if you're a young rider with less experience.
Another factor that insurance providers consider is the engine capacity of your motorcycle. This is measured in cubic centimetres (CC), and bikes with a larger capacity than 650 CC usually cause a substantial premium increase. So if you're looking for cheaper insurance, choose a bike with a lower engine capacity – you can also get a motorcycle insurance quote for your prospective model before purchasing the bike to ensure the coverage is affordable ahead of time. 
Install an anti-theft device
With some insurers, you may also receive a policy discount by adding an anti-theft device to your vehicle. For instance, TD Insurance offers cheaper insurance to riders that have an approved alarm system professionally installed. And aside from better insurance rates, you can also receive peace of mind by reducing the likelihood of having your bike stolen. 
READ: How to prevent car theft
Keep a clean driving record
Insurers also check your driving record to determine your rate, and having a clean history reduces the cost of your coverage because it shows that you're less likely to make a future claim. Depending on your provider, tickets, accidents, and convictions from operating a car may also impact your premium for motorcycle insurance. 
READ: Ontario traffic tickets and your auto insurance 
Pay annual premiums
Paying annual premiums typically comes with a slight discount when compared to the total cost of paying premiums monthly. And although you probably won't be riding your motorcycle for all 12 months of the year, it's a good idea to keep the coverage anyways. Most motorcycle policies are already adjusted for seasonal vehicle insurance, and if you cancel an insurance policy, you might not receive a refund. Some companies also look down upon gaps in coverage, so you could be subject to even higher rates in the long run. 
The bottom line
Motorcycle insurance doesn't need to be as expensive as it is – instead, try these ten methods to lower your policy's premium. And if you want to get a customized Ontario motorcycle insurance quote for your bike today, you can request a call online from one of our licensed brokers, or call RH Insurance directly at 1-888-616-1868 today.  
ALSO READ