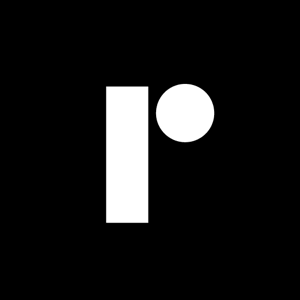 Jessica Ho
Looking for insurance to protect your seasonal vehicle? Spending thousands of dollars on a standard, year-round auto insurance policy might give you the protection you need, but it probably isn't the most financially savvy decision – so let's look at some other options.
Types of seasonal vehicles
Any type of vehicle can be classified as seasonal, provided that you don't drive it year-round, but the most common types of seasonal vehicles include:
All-terrain vehicles (ATVs)

Recreational vehicles (RVs)

Snowmobiles

Motorcycles/dirt bikes

Motor scooters

Off-road vehicles

Classic cars

Collectable cars

Antique cars

Sports cars

Convertibles
If you're looking to insure a seasonal vehicle that isn't a car (e.g. RV, motorcycle), you'll need to find an insurer that offers the specialized coverage. You can typically buy it as a standalone policy, but some companies may offer it as an add-on to your regular auto insurance policy. For example, Intact Insurance offers RV insurance, ATV insurance, snowmobile insurance, and motorcycle insurance both ways.
Removing mandatory auto insurance for seasonal cars
If you drive a car that isn't in use for the entire year (i.e. you store it away for the winter), such as a sports car or convertible, you can alter the types of auto insurance coverage you carry depending on the season. That way, you won't be spending as much to protect a vehicle that probably won't need the coverage anyways. 
In Ontario, the four mandatory types of car insurance you need to carry in order to drive are accident benefits, third-party liability, uninsured motorist, and direct compensation for property damage (DCPD). However, you can actually remove the required coverage if you don't plan on driving your vehicle by signing OPCF16, Ontario's Suspension of Coverage endorsement. And once it's time to take your vehicle out again, you can activate the coverage on your seasonal vehicle using OPCF17, Ontario's Reinstatement of Coverage endorsement. 
Before submitting any forms, however, be sure to ask your auto insurance broker for more details on the process. You'll want to make sure that your insurance company is actually willing to refund a portion of your premium as a credit. And although there usually aren't any additional fees when you file for a suspension, it's always a good idea to make sure.
By removing the mandatory coverage, you also won't be able to drive the car without insurance – even if it's just for a quick grocery run. Not only is it illegal and subject to expensive fines, but you wouldn't want to pay for any property damage or medical expenses out-of-pocket if you were to get into an accident.
READ: How to put your car insurance on hold in Ontario
What seasonal car insurance you should consider
To protect your car from the storage risks, however, you should still consider having some coverage in place, such as comprehensive and collision insurance.
Comprehensive coverage for seasonal cars 
Keeping comprehensive insurance on your car ensures that it's still protected against risks that aren't collision-related, such as theft, weather, fire, and vandalism. Even if you don't plan on driving your sports car in the winter, the risks for theft and damages still exist, so having comprehensive coverage will give you peace of mind, knowing your vehicle is still protected. 
Collision coverage for seasonal cars
Collision insurance is a less popular option for seasonal cars, simply because if you aren't driving your vehicle for a period of time, you shouldn't be facing collision risks. However, if you park/store your seasonal car in a public area (e.g. high-rise parking complex), you should still consider keeping this coverage, as it can help pay for the repair costs of any potential hit-and-run scenarios.
Classic car insurance in Ontario
Depending on the type of seasonal car you drive, you may also look into a collector or classic car insurance policy. According to Hagerty, a specialized classic car insurer, you can receive a premium that's discounted up to 54% of a regular auto policy. This is because insurers understand that you won't be taking out your prized possession regularly, and therefore, your risk of making a claim is far less likely.
Keep in mind that each insurer has its own restrictions on whether a driver qualifies for the specialized coverage. Not only does your vehicle need to meet the age requirement, but there can also be regulations as to how you store the car and how often you use the car. And in most cases, you'll also need a good driving record without any serious infractions in the last three years.
READ: Does your vehicle qualify for classic car insurance?
Pay-as-you-go insurance in Ontario
Pay-as-you-go insurance is another option to help you save on coverage for a seasonal vehicle because the insurer determines your rate based on how much the car is in use. Since your car is only in use for part of the year, you should save more money with this type of policy instead of purchasing a conventional auto insurance policy that accounts for a full year of driving.
With CAA MyPace, you pay a base fee that's calculated according to the type of vehicle you drive. After that, your rate is determined by how far you go – the less you drive, the more you save. For instance, driving 4,000 km can save you up to 40% on your premium while driving 8,000 km can save you up to 5%. Keep in mind that savings are capped at a threshold of 12,000 km, so if you plan on taking your seasonal vehicle further than that, you may want to consider other options.
Should you cancel your car insurance for a seasonal vehicle?
Outright cancelling your auto insurance can seem like a good option if you don't want to be paying a rate on a car that isn't in use, but insurance companies often have a fine for mid-policy cancellation. The fee could be a percentage of your entire premium, so be sure to check your policy and find out how much it'll cost you – then, you can decide whether the savings are worth it.
If you want to avoid the cancellation process in the future, you also can shop for short-term auto insurance. In Ontario, most policies are set for an entire year, but some insurance companies may offer a reduced, six-month option. As soon as the policy expires, however, you won't be able to drive your vehicle until a new one is reinstated. So if you purchase a six-month plan for your convertible in March, you won't be able to take it out after August, even if the weather allows you to do so, without a new policy in place.
Keep in mind that having a gap period on your insurance history doesn't look the best to future insurers, and it could even result in higher premiums down the road. And again, cancelling your car insurance policy means you won't be able to drive the vehicle at all. You also won't be covered for the comprehensive and collision risks your car could face in storage, such as theft, weather, and hit-and-runs.
The bottom line
Driving a seasonal car shouldn't come with the need to pay for expensive auto insurance year-round. Instead, consider the alternatives – such as removing the mandatory coverages or shopping for a specialized policy – to find out how you can best protect your vehicle for the best price. And if you're still unsure about which route to go, you can always speak with a licensed insurance broker to help you select the most suitable option for your needs. And above all, be sure to compare car insurance quotes with us to find your lowest rate.
ALSO READ