Compare the best RBC GICs
Want to open a GIC with RBC? Why not compare your options? View Canada's highest-interest GICs from multiple banks in seconds.
let's get started
Compare GICs
Rates updated:
Viewing
GICs
for a term of
with a balance of
$273 total return based on$5,000 investment

Term

1 Year

Type

Non-registered

Minimum investment

$100

RBC Royal Bank

$203 total return based on$5,000 investment

Term

1 Year

Type

Non-registered

Minimum investment

$1,000

RBC Royal Bank

$70 total return based on$5,000 investment

Term

1 Year

Type

Non-registered

Minimum investment

$1,000
A few things we're proud of
Over 1M

better choices made

Trusted partner

to Canada's top financial institutions
The best overall GICs in Canada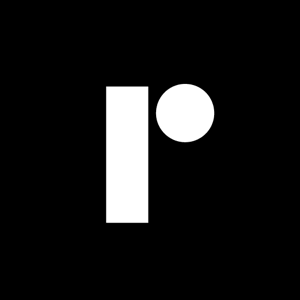 Ratehub Staff
About RBC
Royal Bank of Canada (RBC) is one of the Big Five banks in Canada. While you can get savings and chequing accounts from RBC, you can also open investment accounts. Moreover, RBC has the largest branch and automated banking machine network across banks in Canada. RBC also offers online, mobile, and telephone banking to support its personal banking products and services.

RBC's GIC rates
RBC's guaranteed investment certificate (GIC) rates are comparable to GIC rates from other major banks in Canada, but remain relatively competitive nonetheless. RBC offers both redeemable (cashable) and non-redeemable (non-cashable) GICs. When selecting a non-redeemable GIC, which pays you interest at its maturity date, you can select a short-term investment period of less than 364 days. If you choose to have your interest paid out to you annually, semi-annually or monthly, longer term lengths between one to 10 years can be chosen. These payout conditions apply to both RBC's non-redeemable and redeemable GICs.

Compare other RBC products
Like other major banks in Canada, RBC offers personal banking products, such as savings and chequing accounts, mortgages, and credit cards. If you're searching for a savings account, RBC offers a variety of accounts with tiered and fixed savings rates.
Natasha Macmillan, Business Director of Everyday Banking
With over a decade of experience in the finance industry, Natasha works closely with Canada's top financial institutions - from banks to credit unions - to help Ratehub.ca's 1,200,000 monthly users get matched with the right banking products. read full bio
The knowledge bank
A wealth of knowledge delivered right to your inbox.
About Ratehub.ca
Whether you need a mortgage, credit card, savings account, or insurance coverage, we help you find and compare the best financial products for your specific needs.

When it comes to mortgages, Ratehub.ca is more than just a place to research and compare the best rates. Our goal is to give Canadians the best mortgage experience from online search to close. This means offering Canadians the mortgage tools, information and articles to educate themselves, allowing them to get personalized rate quotes from multiple lenders to compare rates instantly, and providing them with the best online application and offline customer service to close their mortgage all in one place.

Ratehub.ca has been named Canada's Mortgage Brokerage of the Year for four years straight (2018-2021). With over 12 years of mortgage experience, and over $11 billion in mortgages funded, we deliver you the best mortgage experience in Canada.
How does Ratehub.ca make money?
Financial institutions pay us for connecting them with customers. This could be through advertisements, or when someone applies or is approved for a product. However, not all products we list are tied to compensation for us. Our industry-leading education centres and calculators are available 24/7, free of charge, and with no obligation to purchase. To learn more, visit our About us page.
read more about us