What is a Chequing Account?
Reading up on chequing accounts? Want to get the most from your everyday banking? Instantly compare the best chequing accounts to save on fees, access more perks, and more.
let's get started!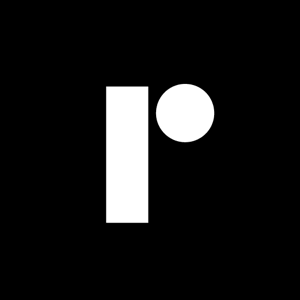 Ratehub Staff
Money is a universal language; it's something we all deal with. We earn money, use it to pay bills and expenses, and can convert it easily to other forms of currency to be used elsewhere in the world. To keep track of the money we earn and spend, most Canadians have at least one chequing account with a financial institution. Here's some information on how chequing accounts work, their associated fees and how to choose the right one for you.
What is a chequing account?
A chequing account is the most basic transactional bank account offered by banks, credit unions and small lenders. Chequing accounts are typically meant to serve as a transactions account. For example, most people have their paycheques from work deposited into a chequing account, then pay for purchases, services and their credit card bills with the money that's in there.
The money in your chequing account is usually your most liquid asset, as it can be withdrawn at anytime without penalty1 . In exchange for that liquidity, chequing accounts usually offer little-to-no deposit interest. In Canada, any amount you deposit up to $100,000 is protected by CDIC insurance.
What types of chequing accounts exist?
When deciding to open a chequing account, you'll notice that there are a few different types available. Let's look at each one in more detail:
Personal chequing account
Personal chequing accounts are by far the most common. These are used for everyday transactions, paycheque deposits and recurring bill payments. When you make Interac purchases or take out/deposit money using an ATM, you're most likely to use this type of account.
Student chequing account
Unlike personal chequing accounts, student chequing accounts typically don't have fees, as they're designed to help students save money. The catch, of course, is that you'll need to be a student in order to open one. Each bank has their own rules and regulations around this, but you'll typically have to provide some proof of your enrolment in a post-secondary institution to open one. This can be anything from a student ID to a copy of your timetable, so check with your provider.
Youth chequing account
If you're too young to qualify for a student chequing account, you can open a youth chequing account instead. These free accounts are meant for customers under the age of majority in their province (18 or 19, depending on where you live), so you'll have to switch to a personal or student chequing account once you no longer qualify.
Senior chequing account
Senior chequing accounts are for older customers (check with your bank to see what their age requirement is). They typically offer special features such as complimentary paper statements and perks such as discounted safety deposit boxes.
Joint chequing account
Used primarily by married or common-law couples (but open to anyone), joint chequing accounts can be shared by two or more individuals at once. Each person on the account has equal access to the money in the account and make withdrawals and deposits as they see fit.
Business chequing account
Business chequing accounts are popular with small business owners and entrepreneurs. They work just like a personal chequing account, but are designed to keep money earmarked for business purposes.
U.S. dollar chequing account
For those who get paid in U.S. currency and spend a lot of time across the border, a U.S. dollar chequing account can keep their money without converting it to CDN, making it easy to access and use while in the United States.
What types of transactions can you perform with chequing accounts?
There are a number of different transactions you can perform with your chequing account, including:
Deposits (cash and cheques)
Withdrawals (at ATMs, bank tellers, in stores, etc.)
One-time payments for goods and services (groceries, clothing, food, etc.)
One-time bill payments
Pre-authorized payments (insurance, mortgage, rent, utilities, etc.)
Transfers (between two users of the same lending institution)
E-mail money transfers between two users of different lending institutions (both send and receive)
Summary of chequing account fees
Depending on which chequing account you choose and how you use it, you may have to pay any number of small fees. These include:
Overdraft protection for your chequing account
One additional fee you may want/need to budget for each month is overdraft protection. If you're concerned about having any unexpected shortfalls in your chequing account, and want to avoid dealing with NSF fees and returned cheques, overdraft protection can help. How? Well, it works one of two ways.
The first type of overdraft protection you can purchase is for "standard" coverage. If you know there's a chance you'll dip into your overdraft at least once each month, it's worth paying a small monthly fee (usually $4-5.00) to have an extra cushion attached to your account, so you don't run the risk of running out of money and having to pay the extra fees that go along with that (like NSF fees).
If you think there's only a chance you'll dip into overdraft "occasionally", you can add that type of coverage to your account too. There's no monthly fee for it, however, most lenders charge you a small fee for every day your account closes with a negative balance. Here's an example where a lender charges a customer $5.00 per day for sitting in overdraft:
If the customer had chosen to purchase "standard" overdraft protection instead, they could've paid just $4-5.00 versus $20.00, for the 4 days they sat in overdraft this month.
How to choose the best chequing account
Before you even start using our chequing account comparison tool, it's important that you identify your current banking habits and the number of transactions you know you'll make each month. Ask yourself these questions:
How do you conduct your banking: mostly online or in-person? If you know you'll need to go in-person, you may want to consider the bank's business hours (some are better than others). If you do mostly online banking, you may also be concerned about whether or not your lender has a mobile app.
How often do you withdraw out cash from an ATM? If you do this regularly, you'll want to find a lender who has ATMs close to your home, office, etc.
Now, ask yourself seriously: how many transactions do you make in a typical month? If you rarely use your chequing account, you could go with a basic chequing account. However, if you need an unlimited chequing account, don't get turned off by a higher monthly fee – or look at some of the no fee chequing accounts, instead. Remember that if you got the basic account and performed more than the specified number of transactions it includes, you'd be dinged for every transaction you go over – and it adds up fast!
Once you know the answer to these questions, you can start comparing chequing accounts until you find the best one for you; this is when you can start to compare monthly fees and all the other transactional fees listed above, and ensure you get the best deal for your exact needs.
Chequing accounts vs. savings accounts
Chequing accounts and savings accounts are both places to store your money and make deposits and withdrawals, but they have distinctly different purposes.
While chequing accounts (as we've covered earlier) are designed for everyday spending and regular transactions, a savings account is meant primarily for money you're not going to need on a daily basis. While a certain amount of your income will be spent on regular bills and expenses like groceries and entertainment, there may be some leftover funds once everything is paid for each month. By putting this surplus into a savings account, you can allow it to slowly earn interest over time as your balance grows.
You may have a short-term savings goal in mind for this money (such as a vacation or big-ticket purchase) or you may just be keeping it as an emergency fund. Either way, regularly contributing to a savings account is a great way to build a nest egg you can rely on when the time is right.
References and Notes
Unless you have a limited number of transactions each month and go over

Some lenders will waive the monthly fee, if you maintain a minimum balance (an amount identified at their discretion).
The knowledge bank
A wealth of knowledge delivered right to your inbox.