HSBC Premier Chequing Account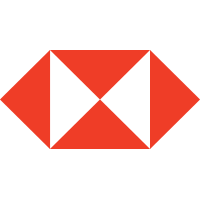 Estimated monthly cost
---
The total estimated monthly cost is the account's monthly fee, plus any transaction fees, minus any rebates you may qualify for. For a detailed explanation, see the Fee calculator tab.
Open account
Fees & interest
---
Additional transactions:
$0.00
In-person transactions:
$0.00
Interac e-Transfer:
$0.00
One-time membership fee:
$0.00
Annual membership fee:
$0.00
Eligibility
---
As a new customer you have 6 months to qualify. During this period the Premier monthly fee will not be charged. $0 monthly fees* upon meeting one of the below criteria: 1. $100,000 minimum balance in combined in personal deposits and investments, or 2. A personal mortgage with original amount of $500,000 or more, or You meet the above when you include your spouse or common-law partner's personal mortgage or personal deposit and investment balances. Refer to hsbc.ca/householdqualification for details 3. Minimum income deposit of $6,500 within a calendar month, plus confirmation of $100,000 or more in assets under management in Canada, or 4. Qualify for HSBC Premier in another country *Conditons and eligibility criteria apply.