Guaranteed Investment Certificates (GICs) are low-risk investments that are somewhat similar to savings accounts. They come with guaranteed interest and included insurance. Unlike stocks or ETFs, GICs are far more stable and low-risk means of investing. By comparing the best GIC rates in Canada, you can strategically increase the return of your investments while keeping your money in pace with inflation.
GICs are a suitable investment for Canadians who would rather take the safer route when it comes to investing. GICs are safe, conservative, and predictable, making them flexible to various saving and investing goals.
The best GIC rates in Canada for 2020
Below, you'll find the best GIC rates currently available in Canada, from various commercial and independent banks, credit unions, and GIC brokerages.
If you'd like more information on GICs, visit our GIC basics or scroll to the bottom section of this article.
This chart shows some of our best GIC rates with a 1-year term.
Viewing
GICs
for a term of
with a balance of
Term

1 Year

Type

Non-registered

Minimum investment

$100
Term

1 Year

Type

Non-registered

Minimum investment

$1,000
Term

1 Year

Type

Non-registered

Minimum investment

$500
More details about EQ Bank
More details about Oaken Financial
More details about Concentra Bank
More details about motusbank
More details about Access Credit Union
More details about Omnia Direct
More details about Alterna Bank
More details about GICdirect
More details about Manulife Bank of Canada
More details about Innovation Credit Union
More details about ICICI Bank
More details about MAXA Financial
Implicity Financial Credit Unions
More details about Implicity Financial Credit Union
More details about Motive Financial
Desjardins
More details about Desjardins

Desjardins is the first and oldest Canadian credit union.
It has provided Canadians with an alternative banking option since 1901.
As one of the most prominent financial institutions in Canada, Desjardins offers a wide array of financial products, including GICs.
Terms for Desjardins GICs range from 30-days up to 10 years in length.
Desjardins is available to all Canadian citizens, though the credit union is mostly in Quebec.
Tangerine
More details about Tangerine

Tangerine is one of Canada's most popular no-fee bank accounts.
Currently, the bank offers competitive GIC rates for terms ranging between 90-days and 5-years.
The digital bank offers various types of GICs, including registered and non-registered GICs.
As a subsidiary of Scotiabank, Tangerine customers can enjoy the benefits of CDIC insurance and access to Scotiabank and Global ATM Network ATMs.
Tangerine operates exclusively online and is available to all Canadian citizens.
Parama Credit Union
More details about Parama Credit Union

Parama Credit Union is a Toronto-based credit union that offers one of the best GIC rates in Ontario.
Parama GICs pay interest annually and are non-eligible.
GICs purchased with Parama credit-union are provincially insured by the Deposit Corporation of Ontario (DICO).
Opening an account can be done online and requires a minimum investment of $1,000.
Parama offers its customers online and mobile banking options that can help them monitor their finances at their convenience.
Parama Credit Union is available to all Canadian citizens.
Royal Bank of Canada (RBC)
More details about Royal Bank of Canada (RBC)
More details about Scotiabank
More details about Bank of Montreal (BMO)
More details about TD Bank GICs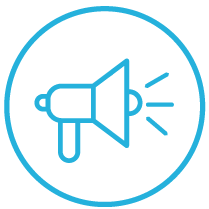 Read our blog: When GICs make sense for investing
What is a Guaranteed Investment Certificate (GIC)?
A Guaranteed Investment Certificate (GIC) is a term-deposit investment that comes with a guaranteed return.
GICs are among the safest investments available in Canada, as interest and the principal investment are both guaranteed and insured.
GICs are either insured by the Canada Deposit Insurance Corporation (CDIC) or by provincial insurance.
Funds invested in GICs are inaccessible for the duration of the investment's term, unlike a traditional high-interest savings account or chequing account.
GICs are available in various terms, ranging from 30 days to 10-years in length.
Interest offered for a GIC varies by type and term.
There are different types of GICs, some of which can offer multiple tax benefits.
How do GICs work?
Money invested in a GIC is inaccessible until the end of its term.
Banks, independent lenders, and credit unions use the term to issue money invested in GICs to other customers.
The money invested in a GIC is then lent out at a higher interest rate, often as loans.
The money invested in the GIC is then returned to the investor, with the agreed interest rate, at the end of the term.
How to choose the right GIC
Generally speaking, GICs tend to work in the exact same fashion, differing mainly by the provider, the term, the interest rate, and the type of GIC.
When looking for a GIC, you'll want to take these factors into consideration:
Interest rate: You should always choose an interest rate that keeps up with inflation. Canadian inflation currently fluctuates between 2% and 2.5%. An interest rate that matches or exceeds the inflation rate should keep your investment in pace or beat inflation.
Term length: Choosing a term length that aligns with the purpose behind investing will determine which GIC is right for you. Since term length ranges from 30 days to 10 years, understanding the purpose of saving or investing is a crucial factor, especially since GIC withdrawals are subject to monetary penalties. If you're looking for a regular savings account, high-interest Savings Accounts (HISAs) or Tax Free Savings Account (TFSAs) are a more suitable option than GICs.
Finally, the type of GIC is an important choice in maximizing the power of your investment. Though GICs generally work the same, there are many different types of GICs that can earn you more money and save you more on taxation. The next section of this article explores in greater detail each type of GIC.
Different types of GICs
There are quite a few different types of GICs, all of which come with their own terms and conditions.
Non-Registered
Non-registered GICs allow investors to place their money into GICs without any contribution limits.
Interest earned in non-registered GICs is taxable according to the investor's income bracket.
Registered
Registered GICs are registered with the Government of Canada. They come with contribution limits and earn tax-free interest, such as:
RESP GIC: A Registered Education Savings Plan (RESP) GIC is a government-approved savings account that helps parents save for their children's future post-secondary tuition and other expenses. A GIC RESP can help investors save for their children's education over many years.
RRSP GIC: A Registered Retirement Savings Plan (RRSP) GIC helps Canadians save for their retirement and save money from being taxed on the interest that they earn. A GIC RRSP is also an option for saving up for their first home.
TFSA GIC: A Tax-Free Savings Account (TFSA) GIC allows investors to earn interest without paying tax on the attention that they received. When using a GIC TFSA, be sure to keep investments beneath your yearly TFSA contribution limit.
If you have not reached your contribution limits for any of these accounts, you might consider maxing your registered accounts before contributing to a non-registered account.
Fixed-Rate and Variable-Rate
With a fixed-rate GIC, the interest rate remains the same throughout the term. They are the more popular type of GICs.
A variable-rate GIC offers rates that evolve and depend on the interest rate set by the financial institution. Rates fluctuate, depending on the financial institution's prime rate.
Market Linked GICs and Equity-Linked
Market Linked GICs or Equity Linked GICs are GICs with interest rates determined by the stock market index. The return rate remains unknown until the end of the GIC term. If the market does well, so will your investment. If the market doesn't do well, you're investment won't. However, your principal investment is still guaranteed and insured.
Cashable
Cashable Guaranteed Investment Certificates (CGICs) is a cashable GIC that comes with a 1-year term and a 30 or 90-day limitation where your investments are inaccessible. Once the term period is complete, you are eligible for withdrawal. Due to the short time frame, cashable GIC rates are lower.
How to Purchase GICs
There are a few ways to purchase GICs, including online, directly through the bank or credit union issuing them, or through a broker.
Online
You can purchase GICs online through pages just like this one. Each bank or credit union has its own terms, conditions, and sign-up process. This is perhaps the fastest and easiest way to compare and purchase GIC rates from the comfort of your own home.
Direct: Banks and Credit Unions
GICs are available for purchase through a bank or credit union. Both have their respective advantages and disadvantages, but first, let's take a look at the differences between banks and credit unions.
Credit unions are financial cooperatives that are locally owned and have volunteer board members. Credit unions follow a not-for-profit module and give back by reinvesting profits into the credit union.
Banks, meanwhile, operate as for-profit businesses and operate on a for-profit module.
GIC Brokerage
GIC Brokers can provide some of the best GIC rates in Canada.
Deposit brokers find rates for their clients. In return, the GIC brokerage gets a commission from the financial institution, resulting in no cost to the customer. Others charge the customer for their services. Every brokerage works differently from the next, which is why it's important to know the terms and conditions before investing.
How to Purchase GICs
GIC laddering is an investing strategy where the investor places their GIC investment in various term-deposits, thus splitting up the grand sum of the investment into several GICs with varying terms.
For example, instead of putting the entire investment into one 5-year GIC, the investor would divide it between a 1-year, 2-year, 3-year, 4-year, and 5-year GIC.
By dividing the investment into various GICs, the investor can access their savings at different stages and take advantage of various interest rates.
Someone looking to build their own GIC ladder can open various GICs with the same or various institutions.
Are GICs right for you?
GICs are a suitable investment option for people who are risk-averse and prefer safer investing.
Because GIC deposits aren't accessible until the end of the deposit's term, the investment is best suited for persons who have access to cash in the event of an emergency or unforeseeable expense.
Funds removed prematurely are subject to an early withdrawal penalty. It is strongly recommended that you have an emergency fund before investing in a GIC of any term length.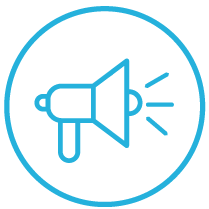 Read our blog: When will GIC rates rise?
Related articles