---
An online brokerage – also known as a discount brokerage – is a must if you want to take investing into your own hands and trade individual stocks, bonds, or exchange-traded funds (ETFs). The best thing about an online broker is you decide how to invest while also saving on fees. Looking for the best online brokerages in Canada? Keep reading.
---
Best for active investors / U.S. equities
Winner: Questrade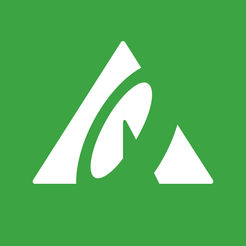 Questrade
No opening or closing fees. Free account transfer. Registered account options available.
The Pros
No annual or quarterly administrative account fees.

No fees for buying ETFs.

Low commission fees: $0.01 per share (minimum of $4.95 up to a maximum of $9.95 per trade for most investment types).

Huge range of investment options including: ETFs, stocks, mutual funds, IPOs, bonds, GICs, Options, forex and CFDs, precious metals, and more.

Great online and mobile app experience. 

No inactivity fee.

Option to upgrade to Enhanced and Advanced accounts that offer more sophisticated investment tools for active day traders and seasoned investors.

Easy sign-up process and up to $150 in rebates for transfer fees when switching to Questrade.
The Cons
Minimum investment amount of $1,000.

Unlike most other brokerages, there are fees for buying mutual funds.
Read more (+/-)

Questrade is for everyone – from novice DIY investors to the pros. Founded in 1999, the online brokerage now has $18 billion in assets under its helm and has won multiple awards including the number one spot in J.D. Power's Award for low Commissions and Fees among self-directed brokerage firms.

Questrade's biggest competitive advantage is its low fees. 

There are no annual fees for Basic Accounts, trades cost just $0.01 per share with a minimum of $4.95 per trade up to a maximum of $9.95 (far below the conventional $9.99 flat fee charged by several competing brokers), and ETFs are free to purchase. Plus, transfer fees are reimbursed up to $150 per account, making the switch from your current broker to Questrade all the more seamless. 

Questrade lets you trade with virtually any type of account from RRSPs and TFSAs, to LIRAs and even foreign accounts to trade currencies. Trading options are also virtually endless and meet the needs of all types of investors and risk appetites with: stocks, ETFs, mutual funds, IPOs, bonds, GICS, Options, forex, CFDs, precious metals, and more. The one slight drawback is that unlike many competing brokers, Questrade charges a fee for mutual fund trades (though, again, ETFs are free to purchase).

Questrade does require at least $1,000 to be deposited in the account to start investing, which is a slight drawback but means it should still be in reach of most investing beginners.

If you're an active day-trader or seasoned investor, Questrade does offer upgraded account options (Enhanced Accounts are $19.95 per month and Advanced Account is $29.95 per month) with more sophisticated tools at your disposal including live market data streaming. The great news is these options and add ons aren't forced on Basic Account members who just want low fees for regular trading.

Questrade is regulated by the IIROC and CIPF – the same investment industry organizations responsible for regulating the big banks. Questrade also has CIPF insurance and $10 billion in additional private insurance, so you can rest assured your money is insured even in the most improbable scenarios where Questrade closes its doors.


Questrade

No opening or closing fees. Free account transfer. Registered account options available.
---
Best for passive investors / ETFs
Winner: Wealthsimple Trade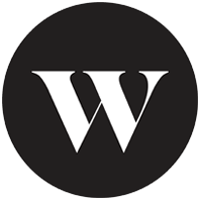 Wealthsimple Trade
Get a $25 cash bonus and commission-free trades when you open a Wealthsimple Trade account. Plus, trade Bitcoin and Ethereum.
The Pros
New account holders can get a $25 cash bonus.

No commissions on trades is an absolute game changer.

Sleek and easy-to-use mobile experience.

No accounts minimums, annual administrative fee, or withdrawal fees.

RRSP and TFSA account options available.
New features coming down the pipeline including notifications when stock prices move and news on which stock to follow.
The Cons
Can only trade ETFs, stocks, and select cryptocurrency (Bitcoin and Ethereum). 

Can't hold US dollars or avoid the 1.5% foreign exchange fee by leveraging Norbert's Gambit when trading equities listed on the New York Stock Exchange (NYSE).

Primarily available as a mobile-app (desktop platform still in beta).

Lack of any tools, investment analytics, or educational content.

New deposits can take up to 3 days to process.
Read more (+/-)

While Wealthsimple is most known for its role in introducing robo-advisors to the Canadian masses, the millennial-focussed investment company made waves in 2019 for launching its own self-directed investment platform: Wealthsimple Trade.

The focus of Wealthsimple Trade is to provide a no fee and commission-free trading experience, and while it mostly delivers on that promise, it also provides an arguably scaled-down experience when compared to the other online brokerages on this list.

Let's start with the positives, of which there are many.

There are no annual fees, no withdrawal fees, and no fees for trades. The latter is a game-changer, as the alternatives charge anywhere from $4.95 to $9.99 per trade. While Wealthsimple Trade is currently only accessible over a mobile app, the experience and interface is sleek (not much of a surprise considering how great of a mobile experience their robo-advisor app offers). You can also invest with registered TFSA and RRSP accounts (the RRSP option was initially lacking at launch). 

Wealthsimple also has CIPF protection, insuring up to $1,000,000 of your investments in the highly improbable scenario Wealthsimple goes insolvent (the added peace of mind doesn't hurt, right?).

Now let's talk drawbacks. For one, there's a 1.5% foreign exchange fee on every trade involving U.S. stocks which can't be avoided with either Norbert's Gambit or by holding U.S. dollars with Wealthsimple (so while commissions aren't part of the picture, trading certain stocks isn't technically free). The mobile-only experience means you can't log in and manage your account from your desktop or computer. Wealthsimple Trade also lacks any real tools, in-depth trading analytics, or educational content provided by most other online brokerages.

It's clear the Wealthsimple Trade we see today is only the beginning and the investing platform will continue to evolve. For now, we would argue Wealthsimple Trade is a great option for no-fee trading, especially for ETFs and equities on the TSX where you can avoid costly foreign exchange fees.


Wealthsimple Trade

Get a $25 cash bonus and commission-free trades when you open a Wealthsimple Trade account. Plus, trade Bitcoin and Ethereum.
---
Best for investors who want to stick with a big bank
Winner: Scotia iTRADE
The Pros
New accounts can get a cash bonus of $25 – $1,500 or up to 500 free trades.

A self-directed investing platform operated by a big bank and trusted household name.

No fees for purchasing mutual funds.

Fees for equities and Options can go as low as $4.99 for active traders (at least 150 trades per quarter).

Ability to create practice accounts to learn how to invest risk-free.

Access to comprehensive market analytics. 

Suite of educational tools, webinars, and videos.

Special offers for newcomers to Canada (up to 10 free trades) and young investors (up to $200 in annual reimbursements on administration fees).

Sleek mobile and desktop interface.

No minimum investment.

Special incentives for those who already bank with Scotia (Ultimate Package holders receive 10-5 free trades per year; approximately worth up to $100 in value).
The Cons
There is a low activity fee of $25 charged per quarter. The silver lining: it's easy to avoid and is waived for Registered Plan accounts including RRSPs and TFSAs, those under the age of 26, and anyone who has at least $10,000 invested or makes a minimum of one trade every quarter.

Annual account fees start from $25 (for RESPs) to $100 (for RRSPs, RRIFs, LIRAs, and LIFs). The silver lining: this fee can be waived when you make at least 12 commission-generating trades per year, have at least $25,000 in investments, or are under the age of 26.

At a flat $9.99 fee on most trades (under 150 per quarter), there are cheaper options offered by alternative discount brokerages.
Read more (+/-)

For do-it-yourself investors who want the comfort and familiarity of working with a big bank, Scotia iTRADE offers a compelling package. Moving money in and out is also more seamless when all your everyday banking and investment accounts are with the same institution.

The self-directed investment platform offers access to all major types of accounts (from TFSAs and RRSPs to COIAs) and a huge range of investment options (from ETFs, mutual funds, and IPOs to sustainable investing options). 

Scotia iTRADE also comes packed with useful tools for both beginners and pros like practice accounts to dip your toes into investing and get acquainted with the platform without the risk, educational videos and webinars breaking down trading basics, and access to a suite of analytics to monitor prevailing market trends, benchmark your portfolio performance against major indices and inform your investment strategy.

Another great feature of Scotia iTRADE is the fact it's no stranger to providing special offers. New accounts can currently get anywhere from $25 up to $1,500 in cash depending on how much is funded into the account as well as a discounted rate of $6.99 for equity trades until June 30, 2021. Young investors under the age of 26 also don't need to pay administrative fees or low activity fees regardless of the size of their balance while newcomers to Canada can get up to 10 free trades under Scotiabank's StartRight Program.

Compared to its discount broker competitors, however, Scotia iTRADE doesn't offer rock-bottom commission fees. Trades come in at a flat fee of $9.99 for equities, there is a low activity fee of $25 per quarter for non-registered accounts, and a $100 registered account fee per year. As highlighted in our pros and cons section above, though, there's some silver lining in that you can save on fees or get off the hook in a few ways:

Fees lower to $4.99 for active investors making at least 150 trades per quarter

The $25 low activity fee is waived for registered accounts (RRSP and TFSAs included), on unregistered accounts where at least 1 commission generating trade is made per quarter, or for anyone under 26

$100 annual fee on registered accounts is waived when you make at least 12 commission-generating trades per year, have at least $25,000 in investments, or are under the age of 26.
---
Best for mutual fund investors
Winner: Qtrade
The Pros
No fees for buying mutual funds and a select list of around 100 ETFs.

Renowned customer service.

Access to advanced portfolio analytics tools and educational content (e.g. ability to test investment scenarios and have your investment portfolios scored).

Lower fee options for younger or high-volume investors.

No minimum balance.
The Cons
$25 quarterly administrative fee.

Fees are slightly below the average of $9.99 per trade but aren't the lowest.

Not all ETFs are commission-free.

The mobile experience is lacking.
Read more (+/-)

Not to be confused with Questrade, Qtrade is another online brokerage which offers competitive fees and no minimums for opening an account.

Trading fees start at $8.75 for equities and ETFs, though Qtrade does offer commission-free trading on a select list of 100 ETFs from major institutions like iShares, Vanguard, Desjardins Wealth Management, and more. Purchasing mutual funds are also commission-free. 

If you qualify for Young investor pricing (18-30-year-olds who invest at least $50 per month), you could get lower commissions of $7.75 for stock and ETF trades. Or if you're a high-volume trader, you could be eligible for the enhanced invest Plus account and get lower trade commissions starting from $6.95 on stocks and ETFs (you'll need to make at least 150 trades per quarter or have $500,000 in investments to qualify).

Qtrade has also gained notoriety for its responsive customer service and advanced portfolio analytics. The latter of which lets you test different investment scenarios and get your portfolio scored across five investment dimensions to hear a second opinion of where your investments stand.

The downsides of Qtrade include the fact its trading fees for most regular investors isn't the lowest when compared to competitors like Questrade or Wealthsimple Trade, its mobile app needs some work, and it charges a $25 administration fee per quarter (though it can be waived when you maintain at least $25,000 in investments).

Qtrade is a CIPF member and is regulated by the Investment Industry Regulatory Organization of Canada (IIROC), just like the big banks.

---
What is an online brokerage?
An online brokerage is a digital trading platform for the do-it-yourself investor who wants to choose their own investments from the convenience of their own device. Since online brokerages cut out the middle-man and forgo brick-and-mortar locations, investing is made more accessible to the masses with consumer-friendly interfaces and lower commission rates.
---
How to choose the right online brokerage
1. Maintenance account fees
Regardless of whether you're a passive investor or active trader, you'll want to factor for a brokerage's account fees. Just to be clear, we're not talking about commissions charged for making individual trades but maintenance fees just for having an account open (kind of like the annual fee on a credit card). In some cases, there are even inactivity fees that kick in when you haven't made at least one trade after a set period of time.
The good news is some trading platforms (namely, Wealthsimple Trade and Questrade) charge absolutely no maintenance or inactivity fees for all account types regardless of the size of your balance. This is great for everyone but it's particularly ideal for new traders investing small amounts of money and passive ETF investors who are looking to minimize fees at all costs.
Do you want access to stock market analytics or prefer trading with a big bank? Then, account fees might enter the equation.
Many brokerages, particularly those from the big banks, do charge maintenance fees (typically around $25 per quarter or $100 per year; though specific amounts can vary). The silver lining is these maintenance fees can often be rebated if you tick the right boxes. Like if you trade within a specific registered account (usually a TFSA or RRSP), carry a large enough balance (usually at least $15,000), surpass a set number of trades each quarter, or if you're under a certain age. Again, fees and waiver rules do vary by brokerage so you'll want to read up on the details of your desired trading platform.
As highlighted above, brokerages with account fees do usually provide more in the form of analytics tools and dashboards to help inform your investment strategy. Some discount brokerages (e.g. Questrade) even offer the ability to upgrade your account and gain access to more analytics tools in exchange for an additional fee.
2. Account types
Virtually all online brokerages will have you covered if you're looking to open an unregistered account or either of Canada's two most popular tax-advantage accounts – TFSA or RRSP.
But if you're looking into an RESP to invest for your child's future education, a LIRA account for your provincially-insured pension fund, or a spousal RRSP to streamline investments between you and your partner, you'll want to consider your choice of brokerage a bit more carefully.
Most brokerages do offer a variety of retirement and tax advantage accounts (think RIF, LIF etc.) but options do vary by platform. For instance, Wealthsimple Trade only offers unregistered, TFSA and RRSP options and nothing else. Be sure to confirm which account options a brokerage offers ahead of time.
3. Minimum initial investment
Nowadays most online brokerages, including those from the big banks, let you open an account and begin investing with any amount of money. That said, a few still require you to provide a minimum initial investment (e.g. Questrade requires at least $1,000).
If you're just starting to invest with a few hundred dollars, be sure to read up on the policy of your desired brokerage before you start setting up an account.
4. Cost per trade (and what you're looking to invest in)
Commissions – the amount you have to pay to perform each trade – is easily one of the most important factors that should dictate your choice of brokerage.
The reality is commissions can vary considerably by which products you're trading, so the type of investment you'll buy and sell the most often will play an important role too. Commissions are either calculated on a per-share basis, a percentage of your overall trade, or a flat rate. In some cases, as we explore below, commissions on certain trades aren't even charged.
ETFs (for the passive, long-term investor)
An ETF is a hugely popular investment product and represents a diversified collection of equities that tracks the performance of a certain market segment or index (e.g. the XUU ETF is listed on the Toronto Stock Exchange and tracks the performance of the S&P500, an index which represents the 500 largest publicly-traded companies in America).
Currently, Wealthsimple Trade is the only platform in Canada to charge absolutely no commissions when buying or selling ETFs, making it the go-to option for ETF traders and passive investors.
Questrade is another great option, offering the ability to buy any ETF commission-free (though selling ETFs will cost 1 cent per share or a minimum of $4.95 up to a maximum of $9.95 per trade).
Other online brokerages do offer the ability to buy certain ETFs at no cost – like Scotia iTRADE or Qtrade – but your choices are usually limited to a selection of ETFs and not all like Wealthsimple Trade or Questrade. Commissions for ETF trades from other brokerages (namely those from the big banks) usually hover around a flat $6.95 to $9.99 on each trade, whether you're buying or selling.
Canadian focussed investor
In most cases, the cost of buying and selling Canadian stocks is similar to commissions for ETFs covered above.
Wealthsimple Trade manages to stand out here for charging nothing when buying or selling Canadian stocks listed on the TSX, TSX Venture, or Neo stock exchanges.
Questrade charges 1 cent per share (minimum of $4.95 up to a maximum of $9.95 per trade) when buying or selling Canadian stocks, while most other brokerages charge a flat fee of $6.95 to $9.99 per trade – with specific amounts varying depending on the brokerage.
U.S. stock market investor
Sorry if I'm starting to sound repetitive, but in almost all cases, the same commissions on ETFs and stocks listed on Canadian stock exchanges apply to U.S. stocks too.
There's one important caveat though: foreign exchange fees. When buying U.S. equities in Canadian dollars, foreign exchange fees (which are separate from commissions) will enter the picture. Depending on the brokerage, foreign exchange fees can hover between 1.5% to 2% when buying and selling stocks. It's also worth highlighting that some brokerages make it easier to minimize or avoid currency exchange fees altogether (more on that in the next section on Norbert's Gambit).
While mutual funds get some flack from certain personal financial circles for their high fees and the fact they're actively managed, mutual funds are still hugely popular among Canadian investors. Commission fees can vary considerably for mutual funds versus equities like stocks and ETFs.
Wealthsimple Trade doesn't even offer the ability to buy mutual funds and Questrade charges a flat rate of $9.95 per trade.
Meanwhile, Qtrade and most of the big banks eliminate commissions for buying and selling mutual funds, making them the clear option for mutual fund investors.
High volume vs low volume trader
The volume of shares you buy (and how often you buy and sell) can have a big impact on the amount in commissions you owe too. For instance, if you're a passive investor who gradually buys only a handful of shares per month, then Wealthsimple Trade or Questrade may be the better option since commissions can be as low as $0 to $4.95.
But if you regularly buy and sell large volumes of shares, it likely won't matter as much if you opt for a traditional big bank since most charge a flat rate on each trade anyway. Certain brokerages, like Interactive Brokers, even offer a choice of flat or tiered rates to cater to different types of investors.
In other cases, brokerages (like Qtrade and Scotia iTRADE) even offer reduced commission rates for high-volume traders who perform at least 150 trades per quarter.
5. Foreign exchange fees (and Norbert's Gambit)
Let's clarify something right off the bat: if you're a passive investor mostly interested in ETFs, the good news is you likely won't have to factor for foreign exchange fees. That's because you can buy ETFs listed on Canadian stock exchanges which track the performance of the U.S. market along with virtually any international market or industry segment.
But if you're an active investor who plans on buying large volumes of U.S. equities, then you'll want to consider the role of exchange fees (and how easily an online brokerage allows you to avoid them).
Whenever you buy equities listed on the U.S. stock exchanges, you'll have to pay foreign exchange fees (usually around 1.5% to 2%). When trading with certain brokerages, however, you can leverage an investment strategy known as Norbert's Gambit to minimize conversion fees. This is particularly valuable for traders who buy large volumes of U.S. equities as the savings on exchange fees can seriously add up.
In its simplest terms, using Norbert's Gambit involves buying an equity that is cross-listed on the TSX (Toronto Stock Exchange) and NYSE (New York Stock Exchange); specifically, the Horizons U.S. Dollar Currency ETF which is equivalent to holding U.S. cash. By buying the Canadian version on the TSX first and then promptly selling it on the NYSE, you'll have access to U.S. funds which you can use to buy equities all while avoiding currency conversions.
To leverage Norbert's Gambit, you'll need to have access to a brokerage that allows you to hold funds in U.S. dollars, which includes most brokerages with the exception of Wealthsimple Trade. Questrade is arguably the best brokerage to utilize this highly-effective strategy as you won't owe any commissions for buying the Horizons U.S. Dollar Currency ETF and can sell it a nominal 1 cent per share (minimum $4.95 up to a maximum of $9.95) as opposed to the 2% exchange fees you would owe when both buying and selling U.S. equities.
6. Analytics and third-party tools
What type of investor are you?
If you're a passive index investor with a set-it-and-forget-it strategy, you likely won't need much in the form of analytics or educational tools.
However, if you're an active investor who wants to closely monitor market trends, you'll want to opt for a brokerage that offers access to stock screeners, customized charts, and access to real-time trading data to perform technical analysis. Most brokerages do offer a range of analytics tools, with Questrade even offering a suite of tools designed by third-party partners like VectorVest for stock analysis, Passiv for easier DIY index investors, and Wealthica dashboards. Do your research to ensure your brokerage has the tools you need.
Lastly, if you're new to investing, a handful of brokerages (like Scotia iTRADE) offer a range of educational videos and webinars to help beginners dip their toes into investing as well as practice accounts to learn how to buy and trade minus the risk. Each brokerage has different options for beginners, so be sure to compare your options. In our personal opinion, if you're a beginner, easing your way into investing with tried-and-true, well-diversified ETFs is probably the best way to go.
7. Withdrawals and deposits
Most brokerages allow for quick and easy movement of money between your brokerage and personal bank accounts. Though, admittedly some are quicker than others. In the case of Wealthsimple Trade, for instance, it can take up to 3 business days to deposit funds (and even 5 business days in some cases) and you have to manually set up each deposit. Meanwhile, Questrade allows you to set up automatic recurring deposits, and if you already bank with Scotia you can move money between different accounts almost instantly. This is a minor convenience factor that probably shouldn't sway your choice of brokerage over something like commissions or fees, but it's something to be aware of, particularly if you're a high volume day trader.
8. Investment types
Are you looking to invest in more than just stocks, ETFs, and mutual funds? Do you want to buy IPOs and Options? How about precious metals?
First, you'll want to ensure if a brokerage even offers the ability to purchase more niche investment types (Wealthsimple Trade doesn't, for example). You'll also want to consider that commission amounts can vary considerably across brokerages for each type of investment. Options on Questrade is $9.95 per trade plus $1 contract meanwhile Interactive Brokers offers a much more competitive rate. In short: compare brokerages both in terms of the range of investments they offer as well as their commission rates for buying and selling each investment type.
9. Customer service and real-time support
The truth of the matter is most online brokerages aren't designed to offer a hand-holding investment experience to guide you through every trade. And with the explosion in interest around investing, the impact of COVID-19, and to some degree, the increase in market volatility, you may have to wait on hold for a while before speaking with someone over the phone or live chat regardless of the brokerage. Acknowledging all that, some brokerages are better than others in the customer service department.
For instance, some brokerages like Scotia iTRADE offer phone-assisted trades (at a higher commission rate) while both QTrade and Virtual Brokers are known to have some of the shortest phone wait times according to investment consulting firm Dalbar Canada with average wait times of 28 minutes and 7 minutes respectively. Meanwhile, Questrade offers live chat support and TD Direct Investing has 24/7 phone support.
10. User experience
While good user experience can be somewhat subjective and isn't as critical as fees, commissions or access to tools, it is something to consider. Wealthsimple Trade, for example, has a sleek and bare-bones mobile-first platform that makes buying and selling equities super easy for beginners, meanwhile TD Direct Investing has made great strides to offer a sleeker experience and Questrade offers dedicated desktop and mobile applications with the ability to customize your dashboard. QTrade on the other hand offers great tools but lacks customizability and has an outdated look.
Are online brokerage accounts safe?
All of the online brokerages on this list are safe. However, you can determine whether or not an online brokerage (or any brokerage for that matter) is safe, depends on included insurance.
There are two types of insurance for online brokerages (and brokerages in general) in Canada. One is the Investment Industry Regulatory Organization of Canada (IIROC) and the second is the Canadian Investor Protection Fund (CIPF). 
Both organizations are non-profit companies that protect investors from fraud, theft, insolvency, and bankruptcy. Each offers coverage different from the next. 
Whatever online brokerage you choose to invest with, always make sure should check and make sure that it comes with IIROC and CIPF coverage. You can usually find both logos at both of the brokerage's website, or, listed on each insurer's website. 
Also, read:
---