---
The Registered Retirement Savings Plan (RRSP) has been a staple of Canadian personal finance since 1957.
Introduced by the government to incentivize Canadians to proactively save for retirement, an RRSP is a registered investment account that offers tax-advantages to help maximize your returns for when you're eventually ready to leave the workplace and hang up the metaphorical gloves for good. To add icing to the cake, RRSPs can also help you fund financial milestones before retirement, like buying a new home or advancing your professional education.
RRSPs can hold various types of investments – from savings accounts to stocks – and we've brokendown the top RRSP accounts by category below.

1. The best RRSP savings account
EQ Bank RSP Savings Account
Interest Rate: 2.30%
Minimum deposit: None
Monthly fees: None
Insurance: CDIC
Available in Quebec: No
Please note: EQ Bank rate will be changing to 1.25%* effective May 26th, 2021
Read more (+/-)

As far as registered savings accounts go, the EQ Bank RSP Savings Account easily takes the crown. At 2.30%, it earns the highest interest rate of any savings account in Canada, period, and is the ideal investment vehicle to safely grow your RRSP funds with absolutely no risk.

The RSP savings account doesn't charge any monthly fees or withdrawal fees and has no minimum balance requirements. EQ Bank's intuitive app makes it easy to keep track of your money and deposit, withdraw, or transfer funds from a different bank. You can even set up automatic contributions to save in an automated and recurring fashion.

Accountholders can have peace of mind that their money is safe and secure, as EQ Bank offers CDIC protection just like the big banks (with up to $100,000 of your deposits federally insured by the Government of Canada). EQ is an online-only bank owned by Equitable Bank, the country's ninth-largest domestic bank founded over five decades ago currently managing over $35 billion in assets.

If you're wondering why it's called an RSP versus an RRSP, rest assured, there are virtually no discernible differences. An RRSP is a type of RSP, and an RSP offers the same tax-advantages along with the ability to leverage the Home Buyers' Plan and Lifelong Learning Plan.

Unfortunately, EQ Bank doesn't offer a spousal RSP account option.

---
2. The best RRSP robo advisor account (for automated investing)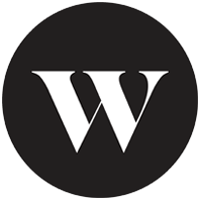 Wealthsimple
$50 bonus when you open and fund your first Wealthsimple Invest account* (min. $500 initial deposit)

Various investing options and savings accounts available
Low management account fees: 0.5% (0.4% for those investing at least $100,000)
Completely hands-off investment experience. Invest in your RRSP and gain exposure to the stock market without lifting a finger, with pre-built portfolios and automated dividend reinvesting
Range of portfolio options for different risk appetites and investment goals
Easy-to-use mobile app with the ability to automate recurring deposits
Read more (+/-)

Canada's preeminent robo-advisor, Wealthsimple Invest is ideal for anyone who wants to invest in the stock market for higher potential returns but doesn't want (or know how) to manage their own portfolio. You can open an RRSP with Wealthsimple Invest and contribute to your retirement savings while earning tax-sheltered returns.

Wealthsimple Invest offers a completely automated, low-fee, and hands-off investment experience by providing well-diversified pre-built portfolios consisting of exchange traded funds (ETFs) along with fixed income in the form of bonds and gold (depending on your risk profile). You'll be paired with one of three broad portfolio types based on your risk appetite and time horizon (how long you plan on keeping your money invested in the market): conservative, balanced, or growth.

Wealthsimple's portfolios are developed by experts and designed to embrace passive investing, which is a tried-and-true strategy that focuses on holding low-fee diversified investments while cutting out expensive active managers and middlemen who pick individual equities in what's usually a failed attempt at outperforming the stock market.

Wealthsimple Invest's account fees are only 0.5% of your deposit and will go down to 0.4% if you invest at least $100,000. Your investments are automatically managed and rebalanced, and dividends are reinvested without you having to lift a finger. Wealthsimple Invest's sleek and intuitive app has thousands of five-star reviews and allows you to easily monitor your portfolio's performance and set up one-time or recurring deposits to your RRSP.

Wealthsimple also offers Socially Responsible and Halal portfolios as well as a feature known as Roundup, which will automatically round up the spare change on your everyday debit and credit card purchases to the nearest dollar and invest the difference (e.g. $0.50 on a $2.50 cup of coffee).

Wealthsimple has over 1.5 million customers, $8.4 billion dollars in assets under management, and is regulated by IIROC and CIPF just like the big banks.

---
3. The best online brokerage RRSP accounts for DIY investors
Best for active/seasoned investors: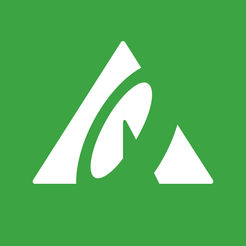 Questrade
No opening or closing fees. Free account transfer. Registered account options available.
Low commission fees: 1 cent per share (min $4.95 up to a max of $9.95 per trade)
Both individual RRSP and Spousal RRSP accounts options available
Ability to hold U.S. dollars and leverage Norbert's Gambit to minimize foreign exchange fees when buying U.S. equities listed on the NYSE
No quarterly or annual administrative fees or low activity fees
Minimum deposit of $1,000 required
Access to research tools and stock screeners to stay on top of the market
Read more (+/-)

One of Canada's best online brokerages, Questrade is a top-pick for the seasoned investor looking to buy and sell individual equities on their own in pursuit of maximizing their RRSP returns.

Questrade stands out in a few areas: you can buy ETFs for free, buy or sell stocks at a low commission rate of 1 cent per share (minimum of $4.95 up to $9.95), and the ability open a range of registered account options including both an individual RRSP and spousal RRSP.

Questrade also allows you to purchase a range of investment types aside from just ETFs and stocks including IPOs, Options, bonds, CFDs, mutual funds, and precious metals. You can even hold U.S. dollars to leverage the strategy known as Norbert's Gambit to minimize currency conversion fees when buying equities listed on the New York Stock Exchange (ideal for the season, high-volume stock investor).

The online broker offers both a mobile and desktop experience, with the ability to customize your own investment dashboard and leverage research tools and stock screeners (including Intraday Trader, VectorVest, Passiv, and Wealthica).

---
Best for passive/ETF investors:

Wealthsimple Trade

Get a $25 cash bonus and commission-free trades when you open a Wealthsimple Trade account. Plus, trade Bitcoin and Ethereum.

Invest in your RRSP and pay absolutely no commissions on trades
Can buy thousands of ETFs and stocks listed on the TSX and NYSE
No quarterly/annual fees, withdrawal fees, or low activity fees

Read more (+/-)

Wealthsimple Trade is the first online brokerage of its kind in Canada, allowing you to buy or sell individual shares of ETFs and stocks in a RRSP account without shelling out a single penny in commissions.

Taking a page from their robo-advisor platform, Wealthsimple made the Trade app super-intuitive and easy-to-use, even for novice DIY investors.

Wealthsimple Trade offers access to some of the largest stock exchanges in Canada and the U.S. including the TSX and NYSE. That effectively means you can buy all-in-one ETFs from Vanguard or iShares (including popular Canadian Couch Potato picks like XEQT or VGRO) along with more niche ETFs that track individual industries or companies at basically no cost.

There are a few drawbacks of using Wealthsimple Trade you'll want to be aware of (though, none should really bother the passive ETF investor who plans on buying and holding diversified funds).

For one, you can't set up recurring bi-weekly or monthly deposits (all transfers must be made manually) and deposits can take up to three business days to process. There aren't stock screeners or analytics tools available and the platform is mobile-first (desktop is still in beta). You also can't hold U.S. dollars or leverage Norbert's Gambit, which means the 1.5% foreign exchange fee when buying equities listed in U.S. dollars can't be avoided (again, the good news is you can still buy ETFs listed on the TSX which track companies and markets across the globe with no commissions or foreign exchange fees).


---

What is a Registered Retirement Savings Plan (RRSP)?
A Registered Retirement Savings Plan (RRSP) is a government-approved account that offers tax-incentives for Canadians saving or investing towards their future retirement.
There are two key benefits to investing in an RRSP:
Contributions made towards an RRSP are eligible for a tax deduction, reducing the amount of tax a person will pay on their income which will result in a bigger refund come tax season (e.g. if you earn $80,000 but contributed $10,000 towards your RRSP in a given year, you would be taxed as if you earned $70,000)
The investments you hold in an RRSP are tax-deferred, which means you'll be taxed on your RRSP holdings only when you make a withdrawal. The idea being you'll withdraw your RRSP in the future when you hit retirement and are in a lower tax bracket
RRSPs can be opened by any Canadian resident as soon as they start working, so they're perfect for people who want to maximize their tax-savings for retirement over the course of a lifetime. One thing to keep in mind, though, is that RRSPs have contribution limits. The RRSP contribution limit for 2020 is 18% of your pre-tax income or $27,230 (whichever is lower). The good news is that unused contribution room from previous years carries over.
If you want to reap all of the benefits of an RRSP in the same year, be aware of the RRSP contribution deadline for making contributions (March 1, 2021 for the contribution year of 2020). While the amount carries over each year, making contributions before the RRSP deadline will count for that year. Otherwise, tax deductions go towards the next year.
Many people tend to think that RRSPs are limited to cash savings, but that certainly isn't your only option.
Below are some types of investments you can hold in an RRSP:
Bonds
Equities
Exchange-traded funds (ETFs)
Foreign funds
Guaranteed investment certificates (GICs)
Mutual funds
Stocks
Want a little more information? Check out Ratehub.ca's RRSPs video below.
Can you withdraw your RRSP early before retirement?
As its namesake clearly suggests, the Registered Retirement Savings Plan is primarily designed to encourage Canadians to save and invest towards their future retirement. Taking out funds from an RRSP before retirement means you'll get hit with withholding tax (hovering between 10%-30% depending on how much you withdraw) and permanently losing your RRSP contribution room. The amount you withdraw from your RRSP must also be reported as taxable income, which means you could potentially be on the hook for more taxes depending on your income bracket.
The good news is you can access your RRSP funds early with no tax penalty under two government-approved programs:
The Home Buyers' Plan (HBP): You can withdraw up to $35,000 (or $70,000 for a couple) from your RRSP to put towards a first-time home purchase
The Lifelong Learning Plan (LLP): You can withdraw $10,000 per year (up to a total maximum of $20,000) to put towards advanced education for you, your spouse, or your common-partner. This is exclusively for advanced adult education
In both these cases, you'll only be "borrowing" funds from your RRSP and will be expected to recontribute the amount you withdrew over the course of several years. For instance, in the case of the Home Buyers' Plan, you must pay back what you borrowed fro your RRSP over the course of 15 years (roughly $2,333 per year if you borrow the maximum amount of $35,000).
If you need funds before retirement, you can consider investing in alternative registered accounts like a TFSA (which allows you to invest and withdraw funds tax-free with virtually no restrictions) or an RESP (a registered tax-advantage account for saving towards a child's post-secondary education).
How much can I contribute to an RRSP?
An RRSP contribution limit is the total amount of money that a Canadian can contribute to an RRSP account in one year. The annual limit is either 18% of your pre-tax income from the previous year or $27,230, whichever is less. It's important to note though, any unused contribution room from your previous years carries forward.
You can find your own RRSP contribution limit (including carried-over amounts) by logging onto the Canada Revenue Agency website (CRA).
Related articles
---