---
Table of Contents
Retirement is a life chapter that many will spend decades planning for using a Registered Retirement Savings Plan (RRSP). RRSPs have been a staple of Canadian personal finance since 1957. Since then, financially savvy Canadian citizens have taken full advantage of the exceptional tax benefits that this savings program provides. To add icing to the personal finance cake, RRSPs can also hold various types of investments along with savings—all of which can grow tax-free.
Contributing to an RRSP on a regular basis offers substantial benefits, but the best RRSPs in Canada come with an excellent interest rate as well. In this article, we'll explore what an RRSP is, how the account works, and which accounts provide the best interest rates.
The best Registered Retirement Savings Plans (RRSPs) in Canada for 2020
Many RRSP accounts allow you to hold various types of investments within them; from ETFs, bonds, and stocks, to gold, mutual funds, cash, and many others.
A simpler version, though, is an RRSP savings account – which offers the tax benefits of an RRSP with interest. These are some of the best RRSP savings accounts currently provided.
The Best RRSP Savings Accounts in Canada for 2020 (View All)

| | | | |
| --- | --- | --- | --- |
| Rate | Account | Included | |
| 2.45% | MAXA Financial MAXA RRSP Savings | n/a | get this rate |
| 2.25% | Alterna Bank RRSP eSavings Account | n/a | get this rate |
1. Implicity Financial
Implicity's RRSP savings account requires no minimum balance and offers an interest rate of 2.30%. Implicity is an online financial institution that guarantees 100% of its deposits.
It's a division of Entegra Credit Union, a Manitoba-based credit union that has over 15,000 members.
2. Alterna Bank
Alterna's RRSP savings account boasts an interest rate of 2.25% and requires no minimum balance or fees. Deposits are CDIC insured up to $100,000.
Alterna is a subsidiary of Ottawa-based credit union Alterna Savings. Their accounts are available to all Canadians. Alterna Savings is the second oldest credit union in Canada, and the first in Ontario, first opening its doors in 1908.
You can learn more about Alterna Bank and their excellent products by reading our Alterna Bank review.
3. Wealthsimple
Wealthsimple* is commonly known as Canada's leading robo-advisor, dealing mainly with ETFs. As mentioned earlier in these articles, putting ETFs in RRSPs is acceptable, and Wealthsimple accounts are among Canada's best RRSP savings accounts.
Wealthsimple offers a wide selection of features, whether you purchase RRSPs with the Canadian investing platform or not. Some of these perks include portfolio rebalancing, dividend reinvesting, portfolio balancing, and much more.
Interested in learning more? Read our Wealthsimple review here.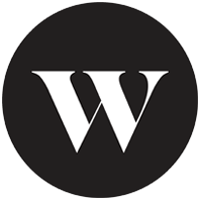 Wealthsimple
First $10,000 managed for free for one year!

Various investing options and savings accounts available

4. Questrade
Questrade*, Canada's leading online brokerage, specializes in ETFs and self-directed investing. The online brokerage offers significant benefits for RRSP investing.
There are no account opening or closing fees with Questrade, nor are there any annual fees when investing with an RRSP. Additionally, there are no minimum balance requirements.
Want to learn more about Questrade? Read Ratehub.ca's Questrade review here.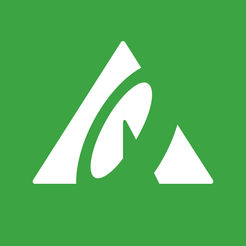 Questrade
No opening or closing fees. Free account transfer. Registered account options available.
5. Meridian
Meridian offers a high-interest RRSP account, as well as with other saving and investing accounts. Currently, a Meridian RRSP comes with an interest rate of 1.30%.
6. Tangerine
A Tangerine RSP account comes with an interest rate of 1.10%. The digital bank, owned by Scotiabank, also offers a wide variety of additional accounts.
7. TD Bank
As one of Canada's most prominent and established banks, TD offers RRSP GICs, as well as RSPs, savings accounts, and mutual funds. The bank also offers direct investing options for RRSPs.
8. Royal Bank of Canada (RBC)
RBC RRSPs offer individual RRSPs, Spousal RRSPs, Locked-In RRSPs, and Group RRSPs. Investing options include GICs, mutual funds, ETFs, and regular savings deposits.
9. CIBC
CIBC offers redeemable and non-redeemable RRSP GICs options. Redeemable RRSP GICs range from a rate of 0.15% to 0.60%. Non-redeemable RRSP GICs range from 0.25% to 2.10%.
10. Scotiabank
Scotiabank offers tiered interest rates on their RRSP options. Though these rates are sectioned depending on the amount deposited, the rate remains the same at 0.20%. Options available include RESP, RDSP, RRSP, and RRIF, all of which come at with the same interest rate of 0.20%.
What is a Registered Retirement Savings Plan (RRSP)?
A Registered Retirement Savings Plan (RRSP) is a government-approved account that allows Canadians to plan for retirement. RRSPs provide a way for individuals to save and invest their money in a tax-efficient manner. Annual contributions to an RRSP are eligible for a tax deduction, which reduces the amount of tax a person will pay on their income. Also, all capital gains and dividends aren't taxed as long as the money remains in the RRSP.
RRSPs can be opened by any Canadian as soon as they start working, so they're perfect for people who want to maximize their tax-savings for retirement over the course of a lifetime. One thing to keep in mind, though, is that RRSPs have a contribution limit. The RRSP contribution limit for 2020 is $27,230. It's important to keep in mind, however, that unused contribution room from previous years carries over.
If you want to reap all of the benefits of an RRSP in the same year, be aware of the RRSP contribution deadline for making contributions. While the amount carries over each year, making contributions before the RRSP deadline will count for that year. Otherwise, tax deductions go towards the next year.
Many people tend to think that RRSPs are limited to cash savings, but that certainly isn't your only option with RRSPs.
Below are some types of investments that an RRSP can hold, which include:
Bonds
Equities
Exchange-Traded Funds (ETFs)
Foreign Funds
Guaranteed Investment Certificates (GICs)
Mutual Funds
Stocks
Want a little more information? Check out Ratehub.ca's RRSPs video below.
Benefits of using RRSPs
RRSPs are extraordinary accounts for securing your financial future and ensuring financial stability throughout a lifetime.
The first is that you get an RRSP tax deduction – contributing to your RRSP account lowers your taxable income, which reduces the amount of tax you have to pay. It can also put you in a lower tax bracket. For many, this means a sizeable tax return comes to Spring.
The second is that the money inside your RRSP grows tax-free. All capital gains, dividends, and interest made within the account won't be taxed.
Finally, RRSPs allow you to pay less tax. Money held in an RRSP (both the contributions and investment gains) won't be tax-free forever. You'll pay tax on the money when you withdraw it, presumably at retirement. However, for most people, their marginal tax rate will be lower in retirement, so by deferring the tax until you're older, you will end up paying less.
The RRSP deadline often comes with a grace period, as well. Unlike previous years, the RRSP deadline initially ended at the beginning of the New Year. However, in recent years, the RRSP deadline now extends towards late February or March. In other words, Canadians have more time to contribute to their RRSPs and lessen their tax burden.
This year, Canadian citizens can contribute until February 29, 2020—the next RRSP deadline.
How much can I contribute to an RRSP?
The amount that a person can contribute to an RRSP is different for every individual. There are two types of limits for an RRSP, both of which are described below. You can find your own RRSP limits through the Canada Revenue Agency (CRA) website or your Notice of Assessment.
RRSP contribution limit
An RRSP contribution limit is the total amount of money that a person can contribute to an RRSP account in one year. The limit is calculated according to the filer's marginal tax income from the previous year or 18% of their income from the previous year, whichever is less. Unused room from previous years carries forward.
RRSP deduction limit
An RRSP also comes with a deduction limit, known formally as the RRSP deduction limit. The deduction limit on an RRSP is the amount maximum amount that you can contribute to your RRSP for tax-deduction purposes. It can also be described as the amount of tax you can deduct from your account each year.
---