---
If you own a house or a car, there's a good chance you also own insurance. Saving and investment accounts issued by banks also come with insurance, except it doesn't cost you any money. This insurance is known as CDIC coverage. It is issued by a federal Crown corporation called the Canada Deposit Insurance Corporation.
The insurance policy protects your savings and investments in the event that the bank holding your money goes out of business. While the likelihood of a Canadian bank going out of business is slim, it's still a good idea to keep your money as safe as possible.
And, since the insurance policy comes at no cost to its customers, using this safety net to its full potential is a great financial precaution that a person can take.
The coverage includes the deposit and the interest that it's earned, meaning an amount of money that exceeds this threshold is at risk, if the financial institution holding the money fails.
However, while an excellent insurance policy, CDIC coverage comes with a few limitations. Certain accounts are not covered, and the accounts that are are only protected for funds up to $100,000.
There are a few strategies that you can use to maximize your CDIC coverage. Below are two simple options that can help you work around the CDIC coverage limit.
1. Use Various Saving and Investing Accounts
CDIC insurance might only cover up to $100,000 of an account's deposit, but that insurance policy is allotted to every account. By using various accounts, you can maximize the coverage of your CDIC insurance policy.
For example, if you own $250,000, $100,000 of that investment can sit in a high-interest savings account (HISA).
Additionally, around $63,500 can go into a tax-free savings account (TFSA); the amount is the current contribution limit for the year. Make sure you don't exceed your TFSA contribution limit.  
With $87,000 left, the options are still open if you like to keep all of your savings with one institution, as the remaining amount can be divided up into other accounts.
One of those accounts is the Registered Retirement Savings Plan (RRSP). Placing your money in an RRSP will reduce your yearly taxed income, though contributions must remain under your RRSP contribution limit to avoid fiscal penalty. Another important factor of RRSPs is that withdrawals are taxed.
You should also keep in mind that your TFSA or RRSP contribution limit remains the same, regardless of how many accounts you own.
Guaranteed Investment Certificates (GICs) are another suitable account option. GICs allow banks to borrow money from their customers for a set amount of time. In return, interest is granted at the end of the borrowing term. The catch for GICs is that customers can't access their money before the investment reaches maturity. GIC insurance only covers terms that are five years in length or less.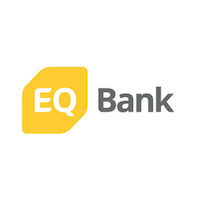 EQ Bank
5-Year Non-registered GIC
2.55%
CDIC Insured, Flexible Terms, Best Interest Rates
The CDIC provides separate coverage for deposits held in seven eligible categories. These include:
Deposits held in one name

Deposits held in more than one name (i.e., joint deposits)

Deposits held in an RRSP

Deposits held in a TFSA

Deposits held in an RRIF

Deposits held in trust

Deposits held for making tax payments on mortgaged properties
---
---
2. Save and Invest With Different Institutions
Understandably, certain savings and investment accounts aren't ideal for everyone, which is why using different institutions to harness your savings and investments is another acceptable way to maximize your CDIC coverage.
Using the same scenario of $250,000, splitting the amount between two financial institutions allows you to place $100,000 in an account with one institution, and the other half in a high-interest saving account issued by another institution. The remaining $50,000 can go into a high-interest savings account in a different financial institution. Of course, high-interest savings accounts aren't the only option available.
Many Canadian banks are covered with CDIC insurance. Needless to say, there is no shortage of account options.
Be sure to get the great interest rate on the account you invest with as well. Any account with a low-interest rate or no interest rate, such as regular savings accounts or chequing accounts, won't keep up with Canada's inflation rate. Your investments and savings will decrease in value as inflation rises. 
---
---
What's Covered by CDIC Insurance
Deposits made into savings and certain investments accounts that are protected by CDIC insurance include:
Chequing Accounts

Savings and High-Interest Savings Accounts

Guaranteed Investment Certificates with terms five years or less.

Debentures

Money orders and bank drafts issued by members of the CDIC

Cheques certified by members of the CDIC
What's Not Covered by CDIC Insurance
Generally speaking, the CDIC does not cover savings and investments with higher volatility. These accounts or financial products include:
Mutual Funds

GICs with terms longer than five years and other term deposits. 

Foreign Currency

Cryptocurrencies

Treasury Bills

Principal Protected Notes

Debentures issued by banks, governments, or corporations

Deposits with receipts

Deposits that are not members of the CDIC (such as credit unions)
Are Credit Unions Covered by CDIC Insurance?
Credit Unions are not covered by the CDIC. Nonetheless, they are insured.
Insured credit unions are covered by provincial insurance instead of CDIC coverage. Every province's deposit insurance policy differs from the next, but, generally speaking, operate in a similar fashion to CDIC coverage.
Also, read:
---