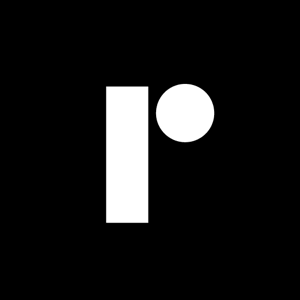 Jessica Ho
It's back to school season – and for many post-secondary students, this year's shopping list has only gotten more expensive. The Canadian rental market, for one, hasn't been immune to ongoing inflation.
According to a recent report from Rentals.ca, June rent prices in 2022 shot up by an average of 9.5% when compared to the previous year. And just last month, the average 1-bedroom unit in Toronto cost $2,192 – an 18.49% increase annually.
So if you're one of the thousands of students looking to rent a space this upcoming semester, your budget just got a lot tighter. Even though the thought of adding another expense may sound unappealing, to protect yourself from any unexpected costs, you'll want to add one last item to your shopping list: tenant insurance.

What does tenant insurance cover?
Tenant insurance is fairly simple to understand – a standard policy provides students with three different types of coverage:
Liability insurance – This type of coverage protects you in cases of property damage or bodily injury to a third party. For example, if you start a fire which spreads to an adjoining unit or your friend hurts themselves after slipping on your wet floor, tenant insurance can help pay for the various expenses involved (e.g. legal expenses, settlement fees).
Additional living expenses – If your rental is deemed unlivable due to an insured risk, such as a flood or fire, tenant insurance can help pay for your temporary accommodation in a comparable space. And you can also claim other related expenses, such as delivery services and storage fees.
Contents insurance – Tenant insurance is also there to foot the repair or replacement bill of your personal belongings. Aside from protecting the items in your home, this coverage typically also applies to items that leave home with you. So if your laptop is stolen at the library (and you're covered against theft), you won't be paying for a brand new one entirely out-of-pocket.

What does tenant insurance not cover?
It's important to read the fine print on your policy to find out exactly which risks your tenant insurance won't cover. Basic policies tend to omit coverage for overland water and sewer backup. And even if you have an all-risk plan, insurers will specify certain restrictions, such as wear and tear, insect infestations, and mechanical breakdowns. With valuables like technology, jewellery, and fine art, you may also need to purchase additional contents insurance to make sure you're adequately protected.
If you're subletting your space – say for a co-op term or a gap semester – you'll want to inform your insurance company of the change in occupancy. Not all insurers allow sublets; if yours doesn't, your coverage will be voided if you choose to sublet your apartment. And because tenant insurance is designed to protect you, the policyholder, it's also worth asking your subtenant to purchase coverage of their own.

How much does tenant insurance cost for students?
When compared to the cost of paying out a liability claim, renting out a temporary apartment, or replacing your stolen property, the cost of tenant insurance is much more affordable. While the cost for each student will differ based on multiple factors (i.e. rental location, coverage limits), you can request a free tenant insurance quote today with us on Ratehub.ca.
For reference, we took five minutes out of our day to get a renters insurance quote for a hypothetical 20-year-old student, leasing a 1-bedroom condo for school in Downtown, Toronto. An all-risk policy with a $500 deductible from Square One Insurance – consisting of $15,000 in contents insurance, $15,000 in additional living expenses, and $1 million in liability coverage – would only cost the student $28.07 per month.

How can students save on tenant insurance?
Although tenant insurance is quite affordable already, here are a few potential ways to reduce your monthly bill even further:
Bundle insurance products – If you have your own car, you'll also need auto insurance. By bundling your policies under the same provider, you'll be subject to cheaper rates.
Get a group rate – Ask your tenant insurance company about group discounts. Some providers offer lower rates to certain members, professionals, and alumni.
Review your coverage – Setting lower coverage limits leads to cheaper insurance. While you don't want to be underinsured, you might not need to extend your contents coverage if most of your valuables are kept at your parents' house.
Increase your deductible – Increasing your deductible is one way to get cheaper tenant insurance, but be sure you're ready to accept the added risk – you'll be paying more out-of-pocket if you ever need to make a claim.
Install a centrally-monitored alarm system – Some insurance providers offer a discount for having a centrally-monitored alarm in place as it reduces your vulnerability to theft.
Compare tenant insurance quotes – You won't know what's available until you shop the market. By getting tenant insurance quotes from multiple providers, you can find the one that meets all your coverage needs for the lowest rate possible.
Is tenant insurance worth it for students?
Yes, having the right tenant insurance in place can save you thousands of dollars in the long run. And even if you don't end up using any coverage, the peace of mind alone can make the policy a worthwhile investment. It may seem like a trivial expense, but the value it could provide you in a time of personal crisis is worth the cost.

Replacing your contents with tenant insurance
While tenant insurance protects you against third-party liability and provides compensation for additional living expenses, the type of coverage you're most likely to use is your contents insurance – specifically, against claims of theft. So let's take a look at how much money a tenant insurance policy could potentially save you when it comes to replacing your personal belongings in the example below.
One important thing to note is that not all policies will reimburse you with enough money to replace your lost belongings with a brand-new version. While some do, others will pay out the actual cash value (ACV). This means the insurance company will account for the depreciation of your items.
READ: Actual cash value vs. replacement cost insurance
So let's say you're studying at a coffee shop, but you need to step away from your laptop, tablet, headphones, and textbook for a minute. When you come back, you find that your area has been cleared, and all your items have been taken. The table below outlines hypothetical amounts for the replacement cost and actual cash value of the stolen contents.
Item to replace

Replacement cost

Actual cash value

(30% depreciation)

Laptop

$2,000

$1,400

Tablet

$400

$280

Headphones

$250

$175

Textbook

$100

$70

-

Total value: $2,750

Total value: $1,925
In this case, it costs a total of $2,750 to replace your items with brand-new versions. If you don't have tenant insurance in place, unfortunately, you'll be paying this amount out-of-pocket.
But let's say you did the smart thing and purchased tenant insurance ahead of time. If your policy pays out the replacement cost for your contents, you can claim the $2,750 from your insurer. Even if you need to pay your share of a $500 deductible, that still saves you an entire $2,250 – money that could go towards rent, tuition, or groceries instead.
Cost to replace contents without tenant insurance:

$2,750

Cost to replace contents with tenant insurance:

$500

Total savings:

$2,250
Now let's say you have an actual cash value policy, and your insurer values the stolen contents at $1,925 (instead of the full $2,750). In this case, you'll still need to take care of the deductible – say $500 – for your provider to foot the remaining $1,425. After making the claim, you'll also be paying an extra $825 if you want brand-new replacements. Or you could settle for used versions – but regardless, having tenant insurance in place saves you a whole $1,425.
Cost to replace contents without tenant insurance:

$2,750

Cost to replace contents with tenant insurance:

$1,325

Total savings:

$1,425

Are students covered by parents' home insurance?
If you still use your parents' home as your primary residence, you may be covered by their homeowner's policy while you're moved out temporarily. But keep in mind that every policy is different, so you'll need to double-check with your insurer. There could be certain limits and exclusions, such as a $10,000 cap on your contents insurance.
Some insurance companies only allow you to use your parents' home insurance if you're living on campus. As for off-campus housing, you're more susceptible to certain risks – such as injuries and property damage from throwing parties – so your parents' third-party liability might not be extended even if some other coverages are.
It's also important to remember that insurance providers can increase your parents' home insurance rate if you make a claim through their policy. Because of this, you should consider purchasing your own tenant insurance separately, even if you're covered by your parents' plan. It's also a good way to build an insurance history of your own as staying claims-free can lead to more competitive rates on your future policies.

The bottom line
It's better to be safe than sorry – so get tenant insurance. While the rental market for students continues to surge, you wouldn't want to be on your own in the event of a financial emergency. Tenant insurance is not only there to protect you but also give you peace of mind when you need it the most, so you can focus on getting your education instead.

Also read
How does tenant insurance work with roommates?