---
Chequing accounts are owned and used daily by millions of Canadian citizens. Despite this, many are unfamiliar with the advantages of choosing the right chequing account, often choosing one at random and not utilizing it to their full advantage.
Many excellent chequing accounts in Canada charge their customers no monthly fees, while others offer a handful of benefits for a monthly cost that makes using them so much more worth it.
Below, you'll find Ratehub.ca's picks for the best chequing accounts currently available in Canada. You'll also be able to compare chequing accounts, open a bank account online, and access important information that can help shape your decision-making process.
How to Choose the Best Chequing Account for Your Daily Banking Needs
Wondering how to choose a chequing account? Since everyone has distinct financial needs and goals, you need to consider your personal requirements and financial situation. Choosing the right bank account depends on your lifestyle and habits, and how they correlate to the bank you decide to do business with.
If you do not consider what your bank can do for you, you could spend a significant amount of unnecessary fees.
Below are a few things to consider before you open a bank account online:
Monthly Fees
Monthly fees come with their own set of advantages and disadvantages. As far as advantages go, no fee chequing accounts do not come with monthly fees or limits but provide fewer options, such as limited products or in-person customer service.
Major banks, on the other hand, charge their customers a flat rate each month for using a chequing account, though often still comes with several restrictions. Many bank accounts waive these fees if the customer maintains a minimum balance waives.
There are many different types of chequing account transaction fees, making it a very important aspect of the decision-making process.
Cash Withdrawals, Debit Transactions, and Interac e-Transfers
Considering what you use a chequing account for most is another essential factor to consider. If you find yourself using your debit card often, you'll want to get a bank account that offers its customers unlimited transactions.
If you are not using a free chequing account, keeping your monthly balance at the minimum required is something you should be realistic about. Also, if you find yourself using cash often, it's best to join a bank or credit union with a branch or ATM network that's close to places that you frequent, such as your home or place of employment.
Customer Service
Customer service is the backbone of any corporation, and this remains true when dealing in the financial sector. Most no-fee bank accounts do not charge for their accounts.
However, this comes at some cost, as they often do not have physical branches. On the other hand, bank accounts that come with a monthly fee often offer additional products and accessibility options, such as in-branch service.
The Best Personal Chequing Accounts in Canada for 2019
Now that you've considered all of the points above, you're ready to take a closer look at the best bank account in Canada.
Some of Canada's most popular personal chequing accounts come with no monthly cost, while others require a minimum balance each month to waive their monthly fee.
Each bank account offers its own advantages and disadvantages, so be sure to assess your requirements and choose the best personal chequing account for your lifestyle and financial habits.

The Best Chequing Accounts in Canada (View All)
1. Simplii Financial No Fee Chequing Account
$200 Sign-Up Bonus until July 31, 2019.
No monthly fees with unlimited e-transfers and transactions.
Free access to CIBC ABM network.
Mobile app, telephone banking, and online banking available.
Simplii Financial™'s Personal Chequing Account currently offers one of the best no-fee chequing accounts in Canada. The no-fee bank account comes with unlimited monthly transactions, unlimited self-serve transactions, and, until July 31, 2019, new customers can earn a $200 bonus when they open a bank account online.
Since Simplii Financial™ is a digital bank, in-person teller service or physical branches are not available. However, Simplii Financial™ customers bank online and through the Simplii Financial™ app, or use any CIBC ATM for free.
Simplii Financial is not available to residents of Quebec.
2. Alterna Bank's No Fee eChequing Account
No monthly fee, unlimited monthly transactions, and unlimited e-transfers
Free access to The Exchange Network and Alterna ABM Network.
Telephone, online, and mobile banking options available.
Alterna Bank is another financial institution currently offering one of the best no-fee chequing accounts in Canada. The Alterna Bank No Fee eChequing Account is an exclusively digital bank, presently allowing customers to own and run an account at no cost.
The free chequing account offered by the digital bank comes with unlimited transactions and Interac e-transfers.
Accounts include insurance coverage through the Canada Deposit Insurance Corporation (CDIC).
Since there are no physical branches, customers can open a bank account online and access over 3,300 ATMs in the Exchange Network.
Alterna Bank is a digital bank owned and founded by Alterna Savings.
Alterna Bank is available to citizens living in Quebec.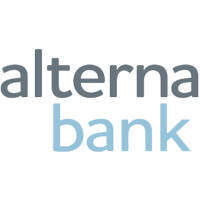 Alterna Bank No Fee eChequing Account
No monthly fees

No minimum balance

Unlimited e-Transfers
3. Manulife Bank of Canada Advantage Account
High-Interest Chequing Account with 3.25% Purchase Interest Rate.
Unlimited e-transfers, self-serve transactions, and ATM withdrawals.
Free access to the Exchange Network.
Telephone, online, and mobile banking options available.
The Manulife Bank of Canada Advantage account combines the perks of a free chequing account with the benefits high-interest savings account.
The High-Interest Chequing Account offers its customers free and unlimited e-transfers, point-of-sale transactions, and cash withdrawals on ATMs on the Exchange Network. The account comes with no monthly fees, and clients can also use Manulife Bank of Canada's mobile banking app.
But that's not all. Manulife Bank Advantage Account also offers 3.25% interest on your account balance.
Manulife Bank of Canada's Advantage Account is available to all Canadian citizens.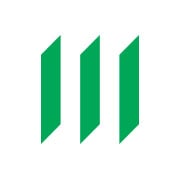 Manulife Bank
Advantage Account
1.50%
With a minimum account balance of $1,000 transactions are free & unlimited

Unlimited Interac e-Transfers

Deposits are Insured by CDIC
4. Scotiabank Basic Banking Account
No monthly fees with a minimum account balance of $3,000.
Affiliated with the Global ATM Alliance Network.
In-branch, telephone, online, and mobile banking support available.
The Scotiabank Basic Banking Account is the best chequing account offered by a major Canadian bank. Though the Basic Banking Account comes with monthly fees, the Scotiabank chequing account offers excellent reward program options, such as SCENE and travel rewards.
Scotiabank's ATM network currently has 3,500 ATMs on Canadian soil. Furthermore, the bank is also a part of the Global ATM Network, meaning customers travelling in Europe, the United States, and other countries can use ATMs partnered in the Scotiabank network.
Scotiabank is available to all Canadian residents.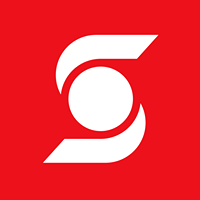 Scotiabank Basic Banking Plan
Reward Program Options Available

No monthly fees with minimum balance

Global ATM Alliance


5. Tangerine No-Fee Chequing Account
Tiered interest rate options are available.
No monthly fees, $1.00 interact e-transfers, and unlimited ATM transactions.
Free access to Scotiabank ATM Network.
Telephone, online, and mobile baking support available.
Tangerine's No-Fee Chequing Account is another popular option for a free chequing account in Canada.
Frugal Canadians seeking to reap the benefits of cost-free banking can enjoy Tangerine's No-Fee Chequing Account for unlimited withdrawals and no monthly fees. Interact e-Transfers cost $1.00 each and Tangerine e-transfers are free, though come with a time delay.
Tangerine customers can enjoy the luxury of using Scotiabank ATMs at no additional cost. Customers living in Vancouver, Calgary, Toronto, and Montreal can visit Tangerine's physical branches.
Tangerine is available to all Canadian citizens.
6. Luminus Financial FiveStar Chequing Account
Luminus Financial's FiveStar Chequing Account comes with several outstanding perks for a chequing account, such as unlimited point of sale transactions or ATM transactions at their Toronto-based branches or at participating Exchange Network ATMs.
Additional services that come with a Luminus Financial FiveStar Chequing Account includes free in-branch deposits and withdrawals, as well as Interac direct payments, pre-authorized deposits, and withdrawals. Also included are free transfers and bill payments.
Customers can also utilize the FiveStar Chequing Account for its overdraft limit of $500 by registering their payroll deposit.
Luminus is a credit union based in Ontario and available to all Canadian citizens.
7. DUCA No Fee Chequing Account
DUCA's No Fee Chequing Account offers unlimited monthly transactions, unlimited self-serve transactions, and unlimited cheque transactions. Customers banking with the Ontario-based credit union can use all ATMs partnered with The Exchange Network.
Additionally, DUCA customers can bank with the credit union at no monthly cost.
DUCA Credit Union is an Ontario-based financial institution and available to all Canadians.
What is a Chequing Account and What is it Used For?
A chequing account is the most standard type of bank account, offered by most banks and credit unions. Chequing accounts allow daily financial transactions. Chequing accounts allow customers to deposit their paychecks, pay bills, make daily purchases, and send money. Many come with a debit card and a chequebook.
Chequing accounts also serve as a means to provide security and safe-keeping for your finances.
Chequing account can also be used to deposit paycheques, send money, and make daily financial transactions, including point of sale purchases, money transfers, and bill payments. Unlike a savings account, chequing accounts do not offer interest but do not have many of the same restrictions.
What's the Difference Between a Chequing and a Savings Account?
The difference between a chequing account and a savings account is that a chequing account is meant for daily banking, whereas a savings account is intended primarily for saving. Unlike a chequing account, savings account limits transactions and offers interest. There are different types of savings accounts that provide various benefits.
Some of these savings accounts include Tax-Free Savings Accounts (TFSA), Guaranteed Investment Certificates (GICs), High-Interest Savings Accounts (HISA), and Registered Retirement Savings Plan (RRSP), among others. Most Canadian banks offer all of these investing tools and financial products, in addition to offering chequing accounts.
Types of Chequing Accounts Available in Canada
Personal
A Personal Account is the most basic type of personal banking product available in Canada. Typically, a chequing account is used for receiving funds from your place of employment, and then using those funds to make day-to-day transactions.
Interest Earning (Hybrid)
An Interest-Earning chequing account, also known as a High-Interest Chequing Accounts or a Hybrid Bank Account, is a bank account that offers a return interest rate over 1.05%. A high-interest chequing account combines the benefits of a chequing account with the high interest rates of a HISAs.
Canadian banks rarely offer Interest-Earning chequing accounts, but a handful of them exist.
Joint
A joint chequing account is a chequing account owned by two or more individuals. Joint chequing accounts allow several members to use the same account. Spouses, family members, or business partners usually own and operate these types of accounts.
Business
Business Accounts are chequing account designed for business owners. Typically, business owners tend to make many transactions every day; meaning costs can add up quickly. However, with a business chequing account, business owners can get special discounts on their monthly charges and access to additional resources.
Student
A Student Account is suitable for the younger cost-conscious generation who are transitioning to adulthood and beginning post-secondary education. A student chequing account offers free banking to students in college or university who are looking to cut as many costs as possible. Usually, a student bank account comes with several advantages for students, such as reward programs and discounts. 
Seniors
A Seniors Account is a personal bank account with unique advantages for senior citizens. Generally, these chequing accounts offer special rates to seniors, quite similar to the conditions of student and youth savings accounts.
Youth 
A Youth Account is an exceptional no-cost banking account that allows youth to gain a little responsibility and understanding before stepping into the financial world. A youth bank account accounts typically come at no cost to the young citizen who owns the account. It's the perfect bank account for someone with little to no banking needs.
Also, read:
---