Meridian Mortgage Rates
Below you'll find the best mortgage rates from Meridian. Be sure to compare rates between lenders to get the best product for you.
Meridian Mortgage Rates
Rates updated:
| Provider | 5 Year fixed | 5 Year variable | 3 Year fixed |
| --- | --- | --- | --- |
| | | | |
| | | | |
| | | | |
| | | | |
| | | | |
| | | | |
| | | | |
Let us help you find the best mortgage rates
Still don't know what you're looking for? Don't worry. We'll find the best rates for you in less than 2 minutes.
Compare the best rates

Answer a few quick questions and see the lowest rates you can qualify for.

Apply online

Apply for your mortgage instantly and easily using our secure online application.

Connect with our mortgage advisors

Questions or comments? Book a call and one of our mortgage advisors will walk you through all the details
Not sure where to start? Check out our tools to get started
Meridian: Frequently asked questions
Are Meridian rates lower than other banks?
---
How do I get a mortgage with Meridian?
---
Can you negotiate a mortgage rate?
---
Want to learn more? Check out our comprehensive education centre
Meridian Credit Union mortgage rates overview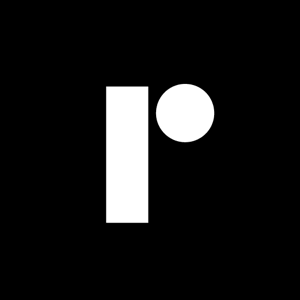 Ratehub Staff
Meridian Credit Union has been offering financial products and services in Canada for over 75 years and is a well-established player in the Canadian mortgage industry. If you're thinking about getting a mortgage from Meridian, you'll want to be very familiar with what they offer. Here's what you need to know to get started.
Who is Meridian?
Meridian is Ontario's largest credit union and the second-largest credit union in Canada, with over 370,000 members. Meridian Credit Union offers mortgage products alongside savings, chequing, investment, and insurance products as well.
Being a credit union, Meridian doesn't have any public shareholders and operates as a not-for-profit company. Meridian claims that this allows it to focus on members, with all profits going into improving products and services, rather than enriching shareholders.
Meridian mortgage products
Meridian has a large selection of mortgage products. As well as fixed and variable rates, open and closed mortgages, and a variety of term lengths, Meridian offers a range of specialty mortgage products to suit more specific needs.
Fixed-rate mortgages
Meridian offers closed fixed-rate mortgages with term lengths of 1 to 10 years, all with competitive interest rates compared to similar products. A 6-month convertible fixed-rate mortgage is also available, which can be converted to a longer fixed-rate mortgage term at any time. If you need even more flexibility, Meridian also offers a 1-year open fixed-rate mortgage, although it comes with a much higher interest rate than the closed option.
Variable-rate mortgages
Meridian bank variable rates are only offered as 5-year terms. This is fairly common, as variable-rate mortgages are inherently more flexible than their fixed-rate counterparts. This is because they have lower penalties for breaking a mortgage mid-way through a term. Meridian offers 5-year variable-rate mortgages as either open or closed, the latter attracting lower mortgage rates.
Flex Line Mortgage
The Flex Line Mortgage is Meridian's Home Equity Line of Credit (HELOC) product, allowing you to access the equity that you've built up in your home as a revolving line of credit. As you pay off more of your mortgage, your HELOC credit limit will automatically increase.
Family + Friends Mortgage
Meridian's Family + Friends Mortgage is a product specially designed for joint mortgages between family and friends (who aren't spouses or romantic partners). A joint mortgage can help you buy a more expensive home than you would be able to afford on your own or to share the responsibility of your regular mortgage payments.
Meridian Self-Employed Mortgage
Self-employed people can sometimes find it hard to be approved for a traditional mortgage due to a lack of a regular, secured income. Meridian's Self-Employed Mortgage attempts to solve that problem by offering a mortgage product specially designed for self-employed people.
Meridian Hybrid Mortgage
The Meridian Hybrid Mortgage is a somewhat unique product, aimed at helping young people, who are early in their career, purchase a more expensive home than they might otherwise be approved for.
It involves splitting the mortgage principal into two parts - a small traditional mortgage, and a larger interest-only mortgage. The idea is that for the first 5 years of the mortgage, your regular payments will be lower because you're paying off less of the principal. Then in 5 years, you're hopefully earning more and can afford to increase your regular payments.
As you can see, it's a slightly more complicated product than a regular mortgage and suits a specific kind of borrower.
How to get a mortgage from Meridian
You can get a Meridian mortgage in one of two ways: by contacting the bank directly (online or in a branch), or by speaking to a mortgage broker.
The benefit of using a mortgage broker is that they can give you and your finances a personal, expert assessment, as well as a set of recommendations. As well as comparing mortgage rates between multiple lenders (including Meridian) a broker can negotiate on your behalf, and may be able to secure a lower interest rate than those that are advertised in public.
Jamie David, Director of Marketing and Head of Mortgages
Jamie has 15+ years of business and marketing experience. She contributes her mortgage expertise to The Globe and Mail and authors Ratehub's mortgage and homebuying guides. read full bio
About Ratehub.ca
Whether you need a mortgage, credit card, savings account, or insurance coverage, we help you find and compare the best financial products for your specific needs.

When it comes to mortgages, Ratehub.ca is more than just a place to research and compare the best rates. Our goal is to give Canadians the best mortgage experience from online search to close. This means offering Canadians the mortgage tools, information and articles to educate themselves, allowing them to get personalized rate quotes from multiple lenders to compare rates instantly, and providing them with the best online application and offline customer service to close their mortgage all in one place.

Ratehub.ca has been named Canada's Mortgage Brokerage of the Year for four years straight (2018-2021). With over 12 years of mortgage experience, and over $11 billion in mortgages funded, we deliver you the best mortgage experience in Canada. 
How does Ratehub.ca make money?
Financial institutions pay us for connecting them with customers. This could be through advertisements, or when someone applies or is approved for a product. However, not all products we list are tied to compensation for us. Our industry-leading education centres and calculators are available 24/7, free of charge, and with no obligation to purchase. To learn more, visit our About us page.
How are CanWise Financial and Ratehub.ca connected?
We own and operate a mortgage brokerage, Ratehub.ca (formerly known as CanWise Financial), and are compensated for mortgages funded through our brokerage. Ratehub Inc. o/a Ratehub.ca & CanWise is a licensed mortgage brokerage and CMHC-approved lender. When comparing mortgage rates on Ratehub.ca, you'll see rates from a number of lenders, including CanWise. All products are sorted according to the rates available to you and the selection criteria you've shared with us. Both Ratehub.ca and CanWise are owned and operated by Ratehub Inc.

We're proud of our Ratehub.ca mortgage brokerage, which offers our users great rates, trusted advice and an award-winning team of mortgage experts. Read any of our 6,700 five-star Google and Facebook reviews and you'll see what we mean.
read more about us