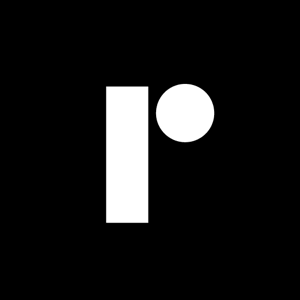 Ratehub Staff
A few months ago, my partner got a distressing bit of news: her credit score had dipped. While it wasn't a significant drop, it was still a mystery. Why had this happened, we wondered? She always pays her bills on time. She hasn't tried to apply for any loans or mortgages. She even makes sure her credit utilization never rises above its suggested limit.
Then, in a flash, it hit us: she had recently applied for a new cell phone plan. Not only that, but she also bought a new phone she would be paying off month-to-month in addition to her bill. Of course!
So why does getting a new cell phone typically result in a credit check? And how badly will it affect your credit score?
Find your perfect credit card in under 60 seconds - No SIN required
Tell us a bit about yourself

Answer some questions so we can personalize our recommendations - this won't impact your credit score

Check your eligibility

We confirm your eligibility with our partner, TransUnion. This will be a 'soft credit check' which you can see but lenders cannot

Find your perfect matches

We show you the cards you're most likely to want and most likely to get
let's get started
Why do cell phone companies do credit checks?
Cell phone companies do credit checks on their customers for the same reason many credit card providers do: to make sure you're a reliable user of credit who has a history of paying their bills on time.
This is especially true if the plan you're signing up for involves purchasing a phone on a monthly payment system. In this case, not only are they providing you with a service they're expecting you to pay for, but you're required to pay off a new phone as well. Because the level of risk on your provider's end is increased, a hard credit check will be necessary to give them confidence that you'll hold up your end of the deal.
Even if you're not purchasing a phone along with your plan, however, most cell phone companies will conduct a hard credit check (especially if you're a new customer).
How much will a hard credit check hurt my credit score?
What is a hard credit check?
A hard credit check is an inquiry into your credit by a provider before deciding to lend you money. You typically authorize them by accepting the terms and conditions before applying for a credit card (or, in this case, a cell phone plan).
Will a hard credit check affect my credit score?
A hard credit check could impact your credit score, but only slightly. You may notice (as my partner did) a decrease of a few points, but these will often be earned back quickly if you pay all your bills on time.
A single hard credit check likely won't have any effect on your ability to obtain loans or credit later in life. Just make sure you're not submitting yourself to multiple hard credit checks over a short period of time, as the combined result could do more significant damage to your score.
Do I Need Good Credit to Get a Phone Plan?
So we've established that cell phone providers are likely to conduct a hard credit check before selling you a plan or a device. But what if you have no credit history or are currently working to rebuild your credit? You may not be likely to get approved, right?
If your goal is to sign up for a monthly plan with a new device attached, you're definitely in for a challenge. But thankfully, that isn't your only option.
Prepaid cell phone plans
The easiest way to avoid a hard credit check when getting a cell phone is to opt for a prepaid phone plan. Because these plans aren't contract-based, there's no risk to the provider, therefore no credit check is required.
With a prepaid plan, instead of paying a bill for service you've already used, you pay up front for a certain amount of minutes per month. Canadian service providers such as Chatr, PC Mobile, and Public Mobile offer a great selection of plans and basic devices for those who don't need any bells and whistles. Plus, if you don't want to purchase a new device, you can save even more money by bringing in an unlocked, used device from a trusted source.
Another great thing about prepaid plans is that you'll never have to worry about surprise charges for going over your purchased minutes. If you end up using all your minutes before the end of the month, simply buy more time upfront and you're good to go. Most providers make this process easy through an app or online portal.
Use a co-signer
If the idea of a prepaid phone plan doesn't interest you, it may be possible to get a monthly plan by having a friend or family member co-sign your service agreement.
Keep in mind, however, that this option is a double-edged sword: while you'll be able to make changes to your plan and account settings, your account is ultimately still in your co-signer's name, meaning you won't get the benefit of regular payments on your credit report. Your co-signer will also be responsible for any late or missed payments, so there's always a danger it could have a negative effect on your relationship if that occurs.
Join a family plan
If you've got someone in your life with an open line on their family plan, you may be able to join in. While this can have the same potential personal consequences as the co-signer option, others on the plan can benefit from having you as part of their group, as the plan gets cheaper as more users get added. If you're able to pay your share of the bill on time every month, everyone will save money.
Before you join someone's family plan, however, make sure that it fits with your intended level of usage. The last thing you want is to be the cause of an overage or extra charge.
Make a security deposit
If you have the money to spend up front, your provider may accept a security deposit of anywhere from $100-$1000, depending on your usage and needs.
This will get you up and running with a monthly plan, and many providers will even refund your deposit after meeting certain conditions (usually paying off your bill on time for a period of 12-24 months), but it's often in the form of credit instead of cash. You'll also be running the risk of receiving a lesser refund (or no refund at all) if you miss even one payment.
The bottom line
While the hard credit check associated with applying for a cell phone plan may be a pain, it won't damage your credit score in any real sense on its own. You'll likely earn back those lost points before the credit check even leaves your credit history, and having a monthly cell phone plan you can pay off regularly is a great opportunity to build credit.
Plus, if you need a cell phone but don't have the credit score to apply for a monthly plan, there are plenty of workarounds.
If you have any questions or comments of your own regarding cell phones and credit checks, be sure to leave them in our comment section below.
ALSO READ:
Credit Card Mobile Device Insurance: How It Works and Which Cards in Canada Have It
The Best Way to Buy an iPhone in Canada
Does Switching Credit Card Issuers Affect Your Credit Score?