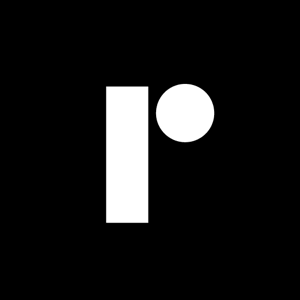 Samantha Kohn, Freelance Blogger
Whether you're a long-term tenant or you're signing the lease on your first apartment, it's important to know your rights and the steps to take if those rights are being violated.
Ontario tenants have many rights. Some are set and enforced by the government, like the Residential Tenancies Act (RTA) and Landlord and Tenant Board, and others are optional and available for individual purchase, like tenant insurance.
In 2007, Ontario introduced the Residential Tenancies Act (RTA) and the Landlord and Tenant Board. Both were put in place to protect the interests of tenants and landlords and make dispute resolutions more efficient.
The RTA outlines the rights and responsibilities of both tenants and landlords in Ontario. This is the most important legal framework for tenant rights in the province.
Key takeaways
Tenants in Ontario have access to a number of protections, both government-enforced and individually chosen


In Ontario, tenant and landlord rights are clearly outlined in the Residential Tenancies Act, and tenants or landlords who feel their rights are being violated can file a dispute with the Landlord and Tenant Board


Under the RTA, tenants in Ontario have a number of legal rights, including regulations around tenancy agreements, rental guidelines, maintenance and repairs, landlord access to the unit, and protection from eviction


Tenant insurance can provide important protection for personal property, liability, and more


It's important to know your rights and how to take action if you believe your rights have been violated


The Residential Tenancies Act
Ontario's Residential Tenancies Act came into law on January 1, 2007, clearly defining the rights and responsibilities of both landlords and tenants in the province. This act covers landlords and tenants of most rental units, including apartments, houses, or rooms in boarding houses, care homes, mobile homes, and more. 
Here's an overview of what the RTA covers:
Tenancy agreements
Rental guidelines

The cost of rent and the services included (parking, utilities, internet etc) are agreed upon by the tenant and landlord, and in most cases, the amount defined in that agreement cannot be increased until the tenant has lived in the unit for at least 12 months. 
Landlords can collect rental deposits before the start of a tenancy, but that deposit cannot be more than one month's rent if rent is paid monthly, or more than one week's rent if rent is paid weekly.
The landlord cannot demand the tenant pay by automated payments or post-dated cheques. Both parties must agree to a change in payment method.
If requested, the landlord must provide the tenant with a receipt for rent payments, deposits, or other charges. 
Rents can be increased after a tenant has lived in a unit for over 12 months, but the landlord must provide at least 90 days written notice, and the rental increase must be the same or lower than the rental increase guideline set out by the province of Ontario. However, if the rental unit was created on or after Nov. 15, 2018, it is not subjected to rent control, and the landlord can increase the rent by any amount.

This guideline is based on the Consumer Price Index and is announced by August 31 each year, to come into effect on January 31 of the following year. 

I

n order to increase rent above the rental increase guideline, landlords must get approval from the Landlord and Tenant Board.

Tenants can apply to the LTB to have their rent reduced if municipal taxes and charges are reduced, a service is removed that was once included with the rent, or the landlord fails to keep a commitment that was made to justify a rental increase.
Maintenance and repairs

Landlords must keep a rental property in good condition while obeying all provincial health, safety, housing and maintenance standards.
Tenants must keep their rental unit clean and repair any damage caused to the rental property. This includes common areas like entrances, hallways, lobbies, parking areas, or elevators.
Landlords must maintain vital services including electricity, fuel, hot or cold water, or heat (from September to June).
Landlord access to the unit

If a landlord wants to enter a unit to make repairs, conduct an inspection, or show potential mortgagers, insurers or purchasers, this visit must take place between 8 am and 8 pm and the tenant must be given 24 hours' written notice.
Landlords cannot enter a rental unit without 24 hours' written notice, unless:

There is an emergency (like a fire or flood)
The tenant agrees to provide access
The tenant is leaving the unit and the landlord wants to show the unit to another potential renter (in this case, the tenant should be notified in advance)
Protection from eviction
When a lease ends, the tenant and landlord can agree on a new lease or the tenant can stay on as a monthly renter (if their rent was previously paid monthly), or a weekly tenant (if t

heir rent was previously paid weekly). 
Tenants must provide written notice if they want to end the tenancy. This must be at least 28 days in advance if rent is paid weekly, or 60 days if rent is paid monthly or there is a fixed-term lease.
Tenants must have approval from the landlord to sublet or assign their lease to another renter.
The RTA lists the reasons for which a landlord can evict a tenant, and these are the only reasons a tenant can be evicted. 

A landlord must give the tenant a written eviction notice 28 days in advance if rent is paid weekly, or 60 days if rent is paid monthly or there is a fixed-term lease. 
If the tenant feels they are being unfairly evicted, they can stay in the unit until a hearing is arranged with the LTB.
The Landlord and Tenant Board (LTB)
The Landlord and Tenant Board exists to enforce the RTA and is made up of members appointed by the Lieutenant Governor in Council. These members are responsible for resolving disputes between landlords and tenants.
If you feel any of your rights as outlined in the RTA are being violated and you're unable to resolve the issue directly with the landlord, reaching out to the LTB to file an application is the next logical step. 
There are many application forms available through the LTB that differ based on the issue being raised. This page provides access to these applications and details on the application and hearing processes.
Why tenant insurance is important
Another area of protection available to renters is Ontario tenant insurance. While tenant insurance isn't mandatory, it's definitely a good idea – some landlords also require their tenants to carry this coverage in order to sign a lease.
Just like homeowner's insurance covers the contents of a home from loss or damage, tenant (or renters) insurance protects tenants from having to replace the contents of their rental unit out of pocket if there is a fire, flood, robbery etc. Tenants insurance can also cover the costs of a temporary residence if any of these situations make your rental home unliveable, and protect you from liability if someone is injured when they come to visit.
Every renters insurance policy is different, so it's important to speak with an insurance professional to determine your needs and priorities and find a policy that fits. 
To help this conversation, here is a list of items often covered by tenant's insurance. Keep it handy when you speak with an insurance broker to see if the policy you're discussing includes them. 
Personal belongings (contents insurance)
Liability insurance
Identity theft
Improvements you've made to the unit
The bottom line
Ontario tenants have many rights, some of which are legally protected under the Residential Tenancies Act and enforced by the Landlord and Tenant Board. 
Other rights, like access to tenants insurance, are individually selected and not legally mandated.
It's easy to be taken advantage of when you don't understand your rights. That's why it's so important to do your research and empower yourself with knowledge of your rights and what to do if they are violated.
Also read: