Airbnb home insurance – what you need to know
Looking to insure your investment property? Compare home insurance quotes with us to find your lowest rate today.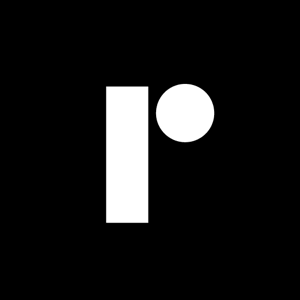 Ratehub Staff
What started as an idea of renting an air mattress for people clamouring to attend massive conferences in cities with sold-out hotels, Airbnb, has become a worldwide phenomenon.
If you're looking to make extra money by turning your house into an Airbnb listing, it's important to know the details of your home insurance. Creating an Airbnb turns your home into a business property. You need to manage the property: creating the listing, setting the price, taking photos, cleaning up, and managing insurance.
You need to protect your most significant investment from any risks that could cost you thousands. Airbnb has insurance coverage for hosts, but you do not want to take chances with your biggest asset. It pays to be informed.


Key takeaways on Airbnb home insurance in Canada
1. If you're planning on listing your property for short-term rental, you'll need to let your current provider know. This can potentially void your contract as not all insurance companies offer Airbnb insurance.

2. Airbnb automatically provides hosts with some form of protection, but there are still many gaps in coverage you could be responsible for. Damage protection is capped at $3 million while liability insurance is capped at $1 million.

3. If you're looking to get additional coverage for your Airbnb property, it's important to shop the market to find the best rate possible. Popular insurers that provide this specialized coverage in Canada include Aviva, April, and Square One.

Do I need home insurance for my Airbnb in Canada?
You may have home insurance, but does it cover home-sharing services like Airbnb or Vacation Rentals by Owner (VRBO)? By creating an income property, you've changed the terms of the contract with your home insurance provider. Speak to them about your plans – they may make a note of it on file, or they could tell you it voids your contract. A contract that has been voided means you have no coverage if you need it, even if it's unrelated to Airbnb.
Before you rent out your property, it's essential to gather home insurance quotes from a few providers making sure they offer this protection. Airbnb covers everyone automatically, but there are limits to their coverage. If you need access to more money than Airbnb can provide, it's nice to know you can turn to your provider for the excess.

What home insurance does Airbnb provide?
Airbnb offers a product called AirCover for hosts, which automatically provides some insurance coverage every time you rent out your property on Airbnb.
AirCover for hosts includes $3 million in damage protection which covers the cost of damage caused to the property by Airbnb guests. This coverage also pays for pet damage, deep cleaning, and to replace lost or damaged art and valuables. If you lose income as a result of the damage, Aircover will help out with that as well.
Airbnb's included coverage also provides $1 million in third-party liability insurance, which covers you in case something goes wrong while your property is rented out. This includes if a guest were to be injured while on your property or if a guest caused damage to a common area or neighbouring property.

Why do I need extra home insurance if Airbnb provides protection?
Your home insurance policy is intended to protect you while you're living in a home by providing coverage for the building and its contents, as well as third-party liability coverage. When you rent out the home on Airbnb, the change in use affects the coverage you need and the level of risk the insurance company is taking. And while Airbnb provides some protection, there are some large gaps in the coverage you'll need to make up for.
Let's say a fire started in the dryer while a guest was doing laundry, destroying the appliance and causing smoke damage throughout the house. Who would pay to repair the damage?
Airbnb's coverage only extends to damage caused by guests during their stay. While it was the guest who used the dryer, Airbnb could easily argue they didn't cause the fire; it was caused by your faulty equipment.
Your insurance company, meanwhile, could argue they shouldn't pay because the property was being used commercially. The fire didn't start while you were living in the home; it started while your customer was paying rent to be there. Had they known you were using it for short-term rentals, they would have calculated the risk – and your premiums – accordingly.
Without adequate coverage, you would have no choice but to pay out of pocket for the repairs. And as Airbnb's income loss coverage wouldn't apply either, you would have to find a way to continue paying the mortgage, taxes, and condo fees without any rental income.
If the guest were to sue you over the incident, Airbnb's third-party liability insurance would likely cover you for up to $1 million. But without commercial liability insurance, you would be responsible for any additional amount.
Looking for Airbnb insurance in Canada?
In less than five minutes, you can view multiple home insurance quotes from Canada's top providers – comprehensive coverage doesn't need to come at an unaffordable rate.

Where can I get additional insurance for my Airbnb?
In Canada, there are a select few insurance companies that provide home-sharing insurance. You may have to switch providers entirely to access these services as they are add-ons to existing coverages. Compare short-term rental property insurance quotes from the providers below, and make sure you understand what the policy provides and what it doesn't cover.

Which insurance companies insure Airbnb in Canada?
Aviva home-sharing insurance
Aviva offers short-term rental insurance that can be purchased as an add-on to a regular home insurance policy or as standalone coverage. The endorsement covers damage to buildings and personal property, guest actions including criminal behaviour, up to $1,500 in coverage for your guest's property, and income loss.
April short-term rentals insurance
April is an innovative insurance company and always launching new and intriguing products, so it doesn't come as a surprise they play in the home sharing space. In addition to typical coverage, April also offers optional endorsements for vandalism and theft, as well as liability extension for boats made available to guests.
Square One Airbnb insurance
Square One Insurance specializes in all home insurance. They have Airbnb insurance if you occasionally rent your home to others through home-sharing programs. It covers accidental damage to your home and property as well as your exposure to personal liability. It does not include the guest's property or their personal liability. It starts at $40/month, and you can pay monthly with no contracts.
Wawanesa short term rental coverage
Wawanesa offers a short-term rental endorsement that can be added to a new or existing Wawanesa home insurance policy. The endorsement covers theft and attempted theft caused by tenants and their guests, damage caused by tenant vandalism, up to $1,500 for theft or damage to a guest's property, and loss of income.
BCAA short term rental coverage
Airbnb hosts in BC can choose BCAA for home insurance and get optional additional coverage for short-term rentals. Coverage includes loss or damage to the property, third-party liability, and loss of income.

The bottom line
Are you willing to pay a little extra for home-sharing insurance or short-term rental home insurance? $20-$40 per month is less than one night's stay at a place you call home. I called some other big-name insurance companies who first told me, yes; they do provide insurance for guests. I dug a little deeper to find out it was intended for long-term tenants or that I'd be taking out a commercial policy as if I was an actual hotel.
Airbnb is more than an inflated mattress and your home deserves more than your standard coverage provides. Before you rent out your personal property, it's best to get a few home insurance quotes that provide an Airbnb endorsement. Airbnb can make you a lot of money, so make sure it doesn't cost you thousands with unnecessary risks.
For more information, check out this quick video from Global News featuring Ratehub.ca's CEO, Alyssa Furtado, on home-sharing insurance considerations.

Also read
Cottage rental insurance: landlord coverage for your seasonal property
Will my insurance cover my Airbnb sublet?
Spring cleaning and your home insurance – what you need to know