As the old adage goes, your first car won't be your last car. Eventually, the time will come for you to upgrade. Maybe your family has grown in size, and you need something with a little extra room. Perhaps a new job requires a different type of vehicle, such as a truck. Or, perhaps, you've just driven your current car into the ground, and increasing maintenance costs make it impracticable, financially, to keep.
And, when searching for a new car, you'll probably want to find a way to make some money on your former vehicle. For many, that means deciding whether to do a private sale or sell your car to the dealer.
You may be wondering: Which method is best? Well, that all depends – there are advantages to both. We take a look at the differences, so you can determine how you should sell your vehicle.
One golden rule, regardless of how you want to sell your car, is to search online to determine what you can expect to make on your car sale. Autotrader.ca has thousands of vehicles, so it's easy to filter for your car to see what others are selling that model for. Knowing what you expect to earn on your sale will help you determine how much you want to sell your car for – and how much you're willing to negotiate.
Should I sell my car to the dealer?
You can expect to make a little less money when selling to a dealer as opposed to a private sale, generally speaking. Dealerships want to make money on the cars they buy, so they'll offer you a price that may be below market value. After all, the dealer is only interested in your car if they can also make a profit when selling it to its next driver.
However, while dealers might drive a harder bargain, they offer a level of convenience that private sales just can't match. Selling your car to a dealership is also a smart way to protect your personal data. 
The dealer will first decide if it's eligible for trade, sometimes you can trade-in your car with a different manufacturer, often you won't have that luxury. The buyer agent at the dealership will look your car over and determine its trade-in estimate based on the condition of the car, how easy they think they can sell it, and how much they can sell it for. Keep in mind, you can negotiate with dealers. If they offer a price up-front, chances are there's some wiggle room – especially if you're planning on trading your car in for one in the dealer's fleet.
And that's where convenience comes in: You can work the trade-in value of your previous car into your next car purchase. The dealer will likely give you a slight discount on your next vehicle as well if you choose to finance it. So, if there's a car at the dealer you'd like to trade your vehicle in for, it can be beneficial to trade in your previous vehicle.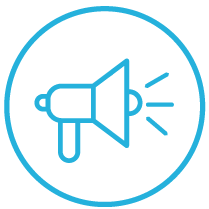 Visit Ratehub.ca's car buying guide: How to buy a car
Should I sell my car privately?
The most significant advantage of a private sale is you'll likely make a little more money, but you'll work for it.  That's because you're selling to an end-user and not a dealership that hopes to make a profit.
The downside, though, is that a private sale will likely take more time and effort.  You'll need to manage appointments with potential buyers, and haggle over the price. Finally, you could potentially waste hours speaking with "tire kickers" – people who don't actually have an interest in buying your car.
A "sale by owner" means you might be giving up personal information. You'll be responsible for removing the license plates and ensuring your car insurance slip is not in the glove box.
If you're selling your car privately, you should assemble a list of your car's maintenance history and be transparent about any issues it might have. A dealership will likely figure these details out for themselves, but a private buyer will want as much information up-front as possible. Having that info —and sharing it—will make the transaction go a lot smoother.
Another responsibility that falls on you is the contractual and legal processes (which a dealership takes care of when you sell to them). In Ontario, you'll need to get a used vehicle information package, and you might also be asked to get a safety certificate by a buyer.
That said, if you're willing to do the extra work, you'd likely come out with a little more cash for your efforts.
The bottom line
Both methods of selling a used car have their advantages and disadvantages. Crunch the numbers on how much you'd like to earn and determine how much time you're willing to put into the sale to determine which route best suits you.
ALSO READ