The differences between mortgage default insurance and mortgage life insurance
Craig Sebastiano
This piece was originally published on April 24, 2017, and was updated on May 1, 2023.


Sponsored by: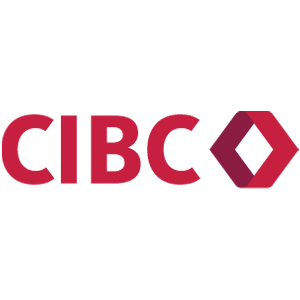 Home insurance is something you should get when you buy a home. But there are two other types of insurance you may or may not be aware of: Mortgage default insurance and mortgage life insurance.
If you're not sure what the difference is between these two types of insurance, here's a primer on both:
Mortgage default insurance
Mortgage default insurance, which is also known as CMHC insurance, is something you have to purchase if you make a down payment of less than 20%. However, the insurance doesn't protect you. Instead, it protects your lender in case you're not able to make your payments and you default on your loan. Still, the insurance allows buyers with a down payment as little as 5% to get into the housing market.
When your down payment is less than 20%, you're considered a high-risk borrower (or a high-ratio borrower) because you don't have as much equity in your home as other buyers and the risk of default is higher.
Although mortgage default insurance is mandatory, there are certain times when properties can't be insured:
If you purchase a rental property;
If your home is priced at $1 million or more; or
If the mortgage amortization is more than 25 years.
Also, you can only have one high-ratio mortgage at a time. That means if you currently have one, you won't be able to buy a second property unless you make a down payment of 20% or more.
There are some instances when a buyer with a down payment of more than 20% is required to buy insurance, such as if the property is located in a remote area or a community with just one industry.
Your lender will apply for mortgage default insurance from one of three providers. The most common one is the Canada Mortgage and Housing Corporation (CMHC), a government-run organization that's also the national regulator for mortgage insurance and premium pricing. The other two providers are private insurers Sagen and Canada Guaranty. They almost always use the same pricing and criteria set by the CMHC.
The premiums you pay for mortgage default insurance depends upon the size of your down payment. The smaller your down payment is, the higher the premium will be:
So if you make a 5% down payment on a $475,000 home ($23,750), you'll have to pay 4% (or $18,050) in mortgage default premiums on the remaining mortgage balance of $451,250. The additional $18,050 doesn't need to be paid right away. Instead, it's added to the principal amount of your mortgage and you'll pay it off each time you make a mortgage payment.
If you expect to get mortgage insurance, you need to factor in this additional amount into your monthly expenses to determine how much of a mortgage you can get. Your lender will also consider this during the mortgage qualifying process.
Mortgage life insurance
Mortgage life insurance isn't required, but it's something your lender might recommend you purchase. This insurance will pay off your mortgage balance in the event of you or your partner's death. And you may also have the option to add disability or critical illness coverage.
Although mortgage life insurance sounds like a good idea, it does have some disadvantages.
The bank is considered your benefactor, not your family. While the mortgage will be paid off, your family won't receive anything. Also, the amount of coverage declines as you pay down your mortgage. With regular life insurance, your coverage remains the same. And if you decide to change lenders, your insurance isn't portable so you'll lose your coverage.
Want a better mortgage rate?
Compare the best mortgage rates available