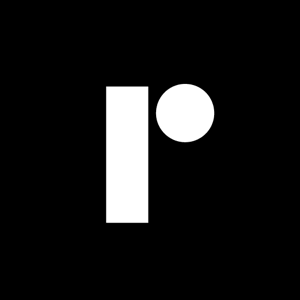 Jessica Ho
On average, a car is stolen every six minutes in Canada, and with stolen vehicle trends on the rise, your car could be next. Here's everything you need to know about car theft in Canada (and how it impacts your insurance).


Key takeaways on stolen vehicle trends
1. It's no surprise that stolen vehicle trends are on the rise. There are various ways a thief can access your vehicle, including the use of your vehicle identification number, smart key fobs, and Apple AirTags.

2. Whether your insurance covers car theft will depend on the exact terms of your policy. Adding comprehensive coverage protects you against non-collision-related risks, including a stolen vehicle.
3. Because insurance premiums are all about weighing the risk, highly stolen cars and those who live in theft-prone areas tend to face more expensive rates.

4. To crack down on stolen vehicle claims, some insurers may offer special programs for anti-theft technology. Aviva, for instance, is offering a limited-time, free installation for auto theft recovery software to select Ontario drivers.

Why are cars stolen?
Aside from the obvious joyride, there are a number of other reasons a thief would be incentivized to steal your car. For instance, stolen vehicles in Ontario have recently been found in other parts of the world, exported and re-sold in countries with limited supply due to the pandemic. On the other hand, stolen cars are also often re-sold to unsuspecting customers in close proximity while other thieves may steal a ride to simply commit a crime.
How many cars are stolen in Canada each year?
Équité Association, a Canadian organization that works to reduce insurance crime, reported about 80,000 vehicles stolen nationwide within 2021 – an increased theft rate of 1% when compared to the previous year.

Car theft: stolen vehicle trends on the rise
So how are cars even taken and what do you need to watch out for? Aside from making sure that your keys aren't left in the vehicle, here are some car theft trends you should take note of.
Vehicle identification numbers (VIN)
Your vehicle identification number (VIN) is a 17-digit number (or QR code if you own a newer model), typically found on the left corner of your windshield or on your driver side door jamb. What many drivers don't know, however, is that this number can reveal specific information about your vehicle, including details on how it can be stolen.
Re-vinning vehicles, a process where car thieves put a fake VIN on a stolen vehicle's dash to pass the car off as a legitimate re-sale, is also another trend on the rise. That way, customers won't be able to look up their prospective purchase on the reported stolen vehicle list before handing off the cash.
Smart key fobs
Many newer car models have smart key fobs to provide easy access when entering and exiting your vehicle, but it also comes with a downside – security issues. Some criminals may attempt to intercept radio frequencies from nearby key fobs, breaking into your vehicle's onboard diagnostic system. This can allow new key fobs to be reprogrammed, matching the one that gives you access to your car.
Apple AirTags
Apple AirTags aren't just used to locate your keys or pets as some thieves are using them to outright steal vehicles. By tagging vehicles in a public parking lot, such as a busy shopping centre, criminals can continue tracking your car after you drive off – not only is this an issue for car theft, but it's also an issue for personal safety.

Does car insurance cover theft?
Not all auto insurance policies cover car theft. It's actually an optional coverage that drivers add on, so if you simply opt for the basic, mandatory car insurance in your province, you won't have protection against a stolen vehicle.
To ensure you'll be financially compensated in the event your vehicle is stolen, you'll need one of the following three coverages:
Comprehensive – Typically the most popular option among the three, comprehensive insurance protects you against risks that aren't collision-related. So if your car is stolen, vandalized, or damaged from harsh weather, it has you covered.
All perils – You can think of all perils coverage as a bundled package of both comprehensive and collision insurance. Plus, you'll also be protected in the event a household member, repair technician, or employee steals your car (which comprehensive insurance doesn't cover).
Specified perils – Coverage for specified perils is exactly what it sounds like – protection against risks that are specified on your car insurance policy. Typically, this includes most risks except for vandalism and falling options, but you should double-check to make sure theft is covered by your policy.
Gap insurance
You should also consider purchasing gap insurance for leased and financed vehicles as it can come in handy when making a stolen vehicle claim. Gap insurance is typically sold by a car dealership or a financier, and it ensures that you're compensated for the difference in what you owe on the stolen vehicle (instead of just the actual cash value).
Let's say you recently financed a vehicle for $30,000 and it gets stolen a year later. Because of the rapid rate of automobile depreciation, your insurer may only value the total loss at only $24,000. However, you might still owe your financier $28,000 on the car, and having gap insurance makes sure you're covered for the extra gap of $4,000.
Limited depreciation deduction
Replacement car insurance is similar to gap insurance, but it is typically sold by insurers in the form of a waiver. By adding the limited depreciation deduction endorsement (OPCF43, QEF43, SEF43), you can prevent your insurer from reducing your stolen vehicle payout to the depreciated value of your car.

How stolen vehicle trends can increase your car insurance rate
Auto insurers calculate your premium based on the probability of certain risk factors, including theft. So here's how the stolen vehicle trends in Canada can impact your car insurance rate.
Highly stolen vehicles in Canada
Car thieves tend to target certain types of vehicles (e.g. high-end SUVs), so if you own a vehicle model that has a high statistical risk factor to be stolen, expect to pay a higher insurance rate.
For instance, the Honda Civic has consistently ranked high on Canada's top 10 stolen vehicle list. And according to Ratehub's auto insurance quoter, a 35-year-old with a clean driving record would pay an average annual rate of $2,137 for car insurance in Toronto when driving a 2021 Honda Civic (insured with $1,000,000 in liability and collision/comprehensive add-ons). However, a driver of the same demographics can expect to pay less for the same insurance policy when driving a less frequently stolen vehicle – a 2021 Honda Accord costs an average of $1,883 to insure annually.
So before you purchase a new car, be sure to check out whether it's on the list of highly stolen vehicles. You can also quote the prospective vehicle using our auto insurance calculator to ensure the premium won't be out of your budget.
Locations with high car theft rates
Living in a location that is more prone to car theft can also increase your auto insurance premium. Cities, such as Toronto, Mississauga, and Ottawa, typically face higher rates of theft than rural areas, causing the average rate of car insurance to go up. And although it's unreasonable to move locations in an attempt to save some money on insurance, taking proactive measures, such as parking in a private garage, can help alleviate some of the high costs.

What to do if your car is stolen
After confirming that your car has been stolen, you should contact the police immediately to start the investigation process – you'll need to give a detailed vehicle explanation, including its make, model, license plate, and VIN, as well as provide information surrounding the criminal event. The next step is to file a claim with your auto insurer, provided your policy covers you for theft. 

Filing an insurance claim for a stolen vehicle
Again, expect to provide your car insurance company with a detailed explanation surrounding the event (e.g. when/where the crime occurred, vehicle identification details). An investigation should be opened, and you may need to give your insurer a copy of the police report. 
If your car isn't recovered, it'll likely be declared a total loss – meaning, the cost to replace the vehicle is higher than its insured value. Unless you have a special add-on, such as gap insurance or limited depreciation deduction, that prevents your insurer from accounting for depreciation, your insurer will usually pay out the actual cash value of the vehicle. 
Actual cash value means you'll be compensated for the market value of your vehicle, prior to it being stolen. This accounts for depreciation, and insurers often look at similar cars on the models on the market to determine the exact number. The physical condition of the vehicle, such as rust, dents, and mileage remaining, can also be factored into the valuation. 
READ: Replacement cost vs. actual cash value
Recovered vehicles
Typically, insurance companies have a set waiting period of about 30 days before closing a theft claim. During this time, if your stolen car is found in good enough condition, you won't be receiving the payout for a total loss. You can, however, still be compensated for the damages you're insured against (e.g. vandalism).
If your stolen vehicle is recovered after the claim has been closed, you won't need to take any additional action. You would have already received financial compensation from your insurance company, so possession of the car will be transferred under them instead. 
Will a theft claim raise my insurance rate?
Although filing a stolen vehicle claim could potentially increase your future auto insurance rate, it typically won't impact your rates to the extent of an at-fault accident claim. A hike in your insurance premium shouldn't deter you from making the claim, especially because stolen vehicles come with much larger financial burdens than other car insurance claims.
Does car insurance cover theft of personal items?
Unfortunately, most car insurance policies won't cover the theft of personal property inside the stolen vehicle. So if the wallet or watch you have stored in your glove compartment gets taken along with your car, you're on your own – unless you have home insurance.
Home, condo, and tenant insurance could potentially cover the cost of these items, provided you have adequate protection (i.e. enough contents insurance). However, you'll need to make a second claim with your home insurer, and you may be responsible for paying a deductible. This could cause an increase in your home insurance premium, so make sure it's a worthwhile claim. You wouldn't want to ruin your home insurance history, only to replace a few CDs and an old GPS.

What are auto insurance companies doing to prevent car theft?
Car theft isn't just a financial burden on drivers – as the number of claims rises, insurers will also be the ones facing expensive payouts. That's why many car insurance companies offer cheaper rates to those insuring vehicles equipped with anti-theft devices. 
Aviva Canada and its subsidiary, Trader's General Insurance Company, have also recently partnered with Tag to help lower the risk of car theft in Ontario. Tag is unlike other GPS systems; since the software uses electronic identification, thieves won't be able to tamper with the signal. So even if your car's antenna or internal wires are damaged, it ensures the vehicle can still be recovered. 
While the system is valued at $400, Aviva customers can receive installation for free, provided they meet the eligibility requirements – Ontario customers need to live in certain hotspots and drive a vehicle deemed high-risk for theft. This currently includes the Lexus RX 350, Land Rover Range Rover, Jeep Grande Cherokee, Toyota Highlander, Hoda CRV, Ford F-150, and Dodge Ram 1500 (but the list may change over time).
If you receive an offer from the insurer, you'll need to make an appointment by July 1, 2023 at a Speedy Glass shop, and bring the letter along with your pink slip for proof to get your free Tag installation.

The bottom line
With stolen vehicle trends on the rise in Canada, be sure to protect yourself with a sufficient car insurance policy – consider adding specific theft-related coverages, such as comprehensive insurance, loss of use insurance, and gap insurance. And as rates increase because of an increase in car theft, be sure to compare car insurance quotes with us to ensure you're getting the best rate possible. 

Also read
10 safe driving tips to help lower your car insurance
15 ways to get the cheapest car insurance possible