When you buy a new vehicle, the last thing you want to think about is the inevitable service it'll need. With new purchases, most car dealerships offer a limited service package. It's an easy decision to bring your car to the dealer for free service. 
After the coverage expires, or if you're paying for repairs and service out of pocket to begin with, consider the value of a local mechanic instead. Know that not all independent mechanics are equal. Finding a mechanic you can trust should be the first item on your to-do's. 
User reviews on Google or Yelp are a great starting place. Don't just look at the overall rating, sometimes you have to dig deeper to understand the reason for a 1-star rating. For instance, someone complaining about receiving an auto reply message their vehicle was not serviceable, is not a proper complaint.  We know they didn't call nor did receive any service to their vehicle at the shop. That's an unfair rating and should be forgotten. 
We also recommend asking your social community groups on Facebook to get an idea of who the neighbourhood trusts with their cars. 
Look for a well-known mechanic, with multiple locations, and a long lasting reputation. At Master Mechanic, we pride ourselves with great reviews from multiple locations and over 35 years in the business. 
Licensed repairs are covered under warranty
By law, automakers and dealerships cannot force a car owner to bring their vehicle to the dealership for regular maintenance for a new-car warranty to remain valid. That means you can bring your vehicle to a licensed mechanic, like Master Mechanic, for all your regular service, including oil changes, filter changes, and tire rotations.
These larger shops are able to service most makes and models of vehicles. They will also provide the comprehensive records you need as proof to ensure you stay within the manufacturer's warranty.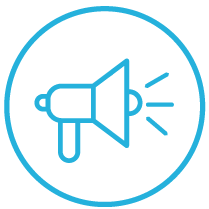 Visit Ratehub.ca's car buying guide: How to buy a car
The difference between a dealership and a mechanic
At a dealership, you'll likely speak to a "service technician" about any repairs that'll be performed to your vehicle by the guys in the garage. There is potential for a disconnect and information may be missed or misconstrued.
At Master Mechanic, or any licensed mechanic, you're generally dealing directly with the person working on your car. In fact, our mantra at Master Mechanic is "You Talk to the Mechanic." We practice what we preach. While you may end up with some elbow grease on your paperwork, dealing directly with your mechanic means you're not paying for overhead of administrators.
Know that a trustworthy mechanic will always share their diagnosis with you and help you decide how to best proceed. If the repair is unique, they might even show you the worn or broken parts they're replacing. Even if you're not a car expert, as a customer, you're entitled to an explanation of the work being done. Any reputable mechanic shouldn't have a problem doing this upon request.

At a dealership, you'll often spend significantly more money. This has nothing to do with "dishonest service," but rather with the processes they follow. They go "by the book" meaning they're allotted more time on simple repairs. 
As an example, if your oil filter needs changing, and it's accessible, a mechanic will simply swap out the dirty filter with a clean one. But, a requirement at the dealership may be to complete several other steps before or after removing the filter. While it may have some additional benefits, it could simply be a mandated process by the manufacturer resulting in extra time and cost to you. 
We understand some drivers prefer this thorough approach to service and don't mind paying more for it. You need to decide what's best for you. 
Common misconceptions about warranties 

Car dealerships repair any part recalls at no cost to the owner. If there is a recall, it's best to deal with your dealership. Should the dealership not have the parts, go to a neighbouring dealership. If you run into any problems at all, file a complaint with management. You can even file your complaint with Transport Canada.  
Outside of recalls, where to service your vehicle is up to you. As long as you bring your car to a licensed mechanic, like Master Mechanic, and keep comprehensive records, you will not void the warranty.

In most instances, visiting an independent mechanic will only benefit you and save some money. Again, this is only if you're going to a mechanic you can trust and who is licensed. As an example, regular service at the dealership can typically run upwards of $500, especially for luxury vehicles. You local mechanic can perform the exact same maintenance for much less. 
If you're still on the fence, know that you're not stuck taking your car to a dealership or a mechanic indefinitely. Even if you prefer going to your dealership for larger repairs or recalls, common maintenance can still be completed by a licensed mechanic. It's a good idea to test a new mechanic with a smaller service request for your first visit so you can get a feel for the shop and mechanic with which you're dealing.

Are you looking for a place to start? Contact your local Master Mechanic today for a free quote. It never hurts to get a second opinion and we're happy to discuss all your service options with you. 

The Bottom Line
Is it better to service your car at the dealer? Well, If it's a product recall or you're getting your service for free due to warranty, keep using the dealership. Otherwise, your local mechanic can offer the same quality of service for a much cheaper price. Master Mechanic is a trusted name, and we hope to earn your business for all your car repair needs.
ALSO READ