How to find a good auto repair shop you can trust
If you own a car, having a good mechanic is as important as having a good doctor or dentist. Don't believe us? All it takes is one bad experience with a less-than-desirable mechanic to convince you otherwise.

Due to factors like trust, many drivers decide to take their car to the dealership they got it from. While certainly trustworthy for quality repairs, this can be a costly route to take. A trusted independent mechanic can do wonders for your pocketbook and peace of mind when it comes to your vehicle.

So, how do you find a good auto repair shop you can trust?

It's not easy. For one, the independent auto repair and vehicle maintenance market is more diverse than ever. A search for a specific service online will serve up specialists for things like oil changes, mufflers, tires, exhausts, and transmissions. This can be confusing for consumers looking for a mechanic they can trust with all their car maintenance and repairs.

Start by searching online for a " car mechanic near me." When the results pop up, look for a location that is a fully-licensed facility that's outfitted to complete everything from a basic oil change to complex engine diagnostics. 
Ensure the mechanic is licensed
If you ever want to sell your vehicle – or if you're still within warranty and need to maintain it – you'll need to take your vehicle to a licensed mechanic. Failing to do so will void any warranty and significantly lower the value of your car when it's time to resell.
Unlike any random individual working on your car, a licensed mechanic will provide service records of all repairs completed, including the date, location, and parts used.
Are you paying the best price for car insurance?
In less than five minutes, you can compare multiple car insurance quotes from Canada's top providers, free of charge.
Talk to your mechanic
You don't want someone you don't trust working on your car for obvious reasons. At a car dealership, you often only meet the service technician and not the mechanic. While this likely isn't cause for concern, it means you never develop a personal relationship with the person working on your car and have to ask any questions through a third-party individual.

At an independent shop, you should be able to speak directly to your mechanic. Master Mechanic prides itself on just that. In fact, their mantra is "You Talk To The Mechanic."
While this might sound like an irrelevant point if you don't know how to "talk cars", transparency is a trait you should look for either way. A good mechanic will educate you on the basics of any repairs that arise and can even show you worn parts so you understand the work that's being completed.
Remember, you're paying to have a service performed and are entitled to know what's being done to your car.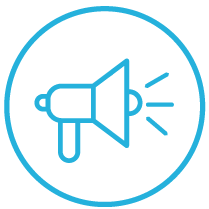 Visit Ratehub.ca's car buying guide: How to buy a car
Read reviews
Before you let any shop work on your car, look online and see what other drivers are saying about them. If a shop has little-to-no reviews, you might not want to take a chance finding out why. If a shop has negative reviews, it's an obvious sign that you should steer clear.

Trolls do exist, so make sure to read reviews carefully and use your judgement. It's best to look for a shop with a good amount of reviews so you can get a real gauge of consumer sentiment.

Finding a good mechanic might not be fun, but it certainly isn't hard. Franchised shops, like Master Mechanic, provide convenience and peace of mind that individual shops simply don't. That's because you can look at the reviews of a specific location, and also rest assured that each location is backed by a company with over 35 years of automotive experience in Ontario. 
The Bottom Line
Conduct your research online. Be it in your Google search or your Facebook community groups. Once you find a licensed mechanic, start with a small service like an oil change to test their trustworthiness. You don't need to go to a dealership for warranty repairs.  You do want build a relationship with licensed mechanic to keep your car running for years to come.

With 39 franchise locations throughout Southern Ontario, Master Mechanic has a strong reputation for high quality auto repair and regular vehicle maintenance. If you're ready to meet your new mechanic, contact the location nearest you, or stop by.
ALSO READ