Home (Insurance) For the Holidays With Matt & Morgan
On this episode of Real Money Talk, Matt and Morgan discuss everything you need to know about protecting your home this winter season. So whether you're shopping for flood insurance or looking to increase your contents coverage, compare home insurance quotes with us to find your best rate today.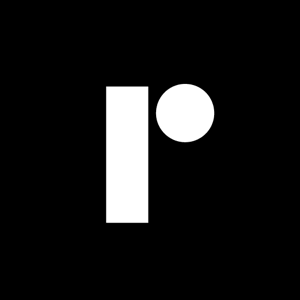 Jessica Ho
How much flood insurance do you really need? What's the difference between overland water and sewer backup? What if you're planning to leave your home vacant for the holidays? These are the home insurance questions that you – and many other Canadians – may be asking during the winter season.
That's why this episode of Real Money Talk covers everything you need to know about protecting your home – Ratehub's Director of Insurance, Matt Hands, sits down once again with RH Insurance's Director of Sales, Morgan Roberts, to discuss the ins and outs of your home insurance policy.
The impact of flooding on home insurance rates
With the rise of flooding in BC, Morgan believes that home insurance rates will increase across Canada. "It's a shared thing, so everyone pays into it, and the claims get paid out of it. They have to get their lives back together, and the insurance companies will help do it, but the money has to be recouped somewhere."
READ: Climate change and its effect on your home insurance
Overland water vs. sewer backup
Although overland water and sewer backup are both optional coverages to a home insurance policy, Morgan believes they should be mandatory.
She explains the difference between overland water and sewer backup as clean water vs. dirty water, respectively. If your basement floods due to buildup from snow or ice, you would file an overland water claim. On the other hand, if the wastewater from your city's main sewer line flows into your property, that would fall into the category of sewer backup.
The average combined cost of the two would add about $100-$250 to your annual home insurance premium – a worthwhile investment if you're considering the thousands of dollars you could be paying out-of-pocket after a basement flood. "You're paying for insurance anyway, so you might as well get the coverage that you're going to need if you want to protect your basement."
READ: How to prevent water damage to your home in the winter
Changing your home insurance coverage limits
You should review your policy's coverage limits at least once a year and adjust them as needed. Did you recently have your basement finished? Did you receive any new, expensive jewelry for Christmas? Or maybe you even had a baby – these are all factors you should consider and bring up to your insurance broker.
"Call your broker – they're the expert on it. If you don't understand your policy, just call and ask."
Additionally, if you're thinking of renovating your home, you should also let your broker know beforehand. Renovations often increase your home's rebuild value, and if you're doing them on your own, you may need a builder's risk policy to ensure your claims won't be denied.
How much insurance for water damage should you have?
Morgan recommends looking for home insurers that cap at a higher limit – if you only have $25,000 in coverage, but your basement costs $50,000 to repair, you'll be out a large sum of money.
She has over $200,000 in coverage for her basement (including contents insurance), but she recommends having at least $100,000 in protection. "I'd rather have too much coverage than not enough."
Home maintenance for snowbirds
Whether you're travelling the world or visiting your parents for the holidays, leaving your home vacant could put your property at risk. The good news, however, is that your insurance should still protect you financially – provided you take the necessary precautions (e.g. turn off the water, drain pipes) and have someone check in on your home.
Morgan explains that each insurer has different requirements – some may require a check-in every 7 days while others may require one every two weeks. "You're always best to just go check those things. Just have someone – a neighbour, someone you trust, your kids – to pop by and check to see if your house is still okay."
Home insurance and break-ins
Home insurance does cover theft, but you should check your policy (and review what's really in your home) to make sure you're adequately insured. For instance, jewelry often has its own limit, so you may need to call your broker and get an appraisal to ensure your new engagement ring is protected.
And if you have items stolen from your car, that actually falls under your home insurance, not your car insurance. So make sure you extend your home contents coverage to account for the items you're driving around.
How to prevent home insurance claims
Preventing a home insurance claim means you'll need to take proactive measures in reducing your risk in the first place – here are a few tips from Morgan:
Lock your doors and hide your items – don't leave them in plain view.

Install security cameras – company-monitored cameras can discount your home insurance premium, and self-monitored ones are still better than nothing (even a ring doorbell can deter thieves from breaking in).

Maintain your home properly – shovel your driveway to prevent liability claims, and clean the snow around your windows to prevent flooding.
READ: How to save on home insurance in Canada
To hear the entire conversation (and learn more about protecting your home) with Matt and Morgan, tune in to your favourite personal finance podcast, Real Money Talk, available for streaming on Spotify, Apple, and Youtube. And if you're currently shopping for a new home insurance policy, be sure to compare home insurance quotes with us to find your best rate today.
ALSO READ