Car Loan: Bank vs. Dealership – What's Better?
There are many ways to finance a car, but which one is right for you?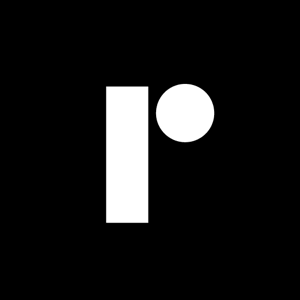 Justin da Rosa
Purchasing a new car is exciting, emotional, and stressful – like all big purchases are. If you're on the hunt for a new automobile, you've likely done hours of research; makes, models, years, colours. Which vehicles have the highest safety ratings? Which get the best gas mileage?
But have you considered the best way to finance a vehicle? Paying cash up-front is always best, since you save on interest costs. However, not everyone is in a financial position to purchase a car outright. So, financing it is. This may have you wondering: Is it better to get an auto loan from your bank or the dealership?
Let's compare the two to help you figure out which makes sense for you.
Pros and cons of financing a car through a dealership
Pros
Dealerships are in the business of selling as many vehicles as possible. That means they're willing to work with most buyers to help them find a way to finance an auto purchase. They also often offer super-low financing rates (as low as 0%) for new vehicles during special promotional periods. Dealers are usually willing to negotiate on financing terms and on the car price if the buyer is willing to finance directly through them.
Cons
However, these deals are often only available for brand new vehicles; dealers typically charge higher interest rates for used vehicles. Dealers often require sizeable down payments for vehicles, so buyers will need to budget for up-front costs. These 0% car loans typically require great credit, are hard to find, and could potentially be a scam, so do your homework.
Compare car insurance quotes from Canada's top providers.
Get personalized car insurance quotes in minutes, free of charge.
Pros and cons of getting a car loan from a bank
Pros
One positive to getting a loan directly from the bank is that you may already have an existing relationship with a particular institution. That can make it easy and quick to get approved for a loan, since the bank is already familiar with your finances. Banks also have access to more lending options than dealers and competitive interest rates.
Another potential positive is that banks may not require a downpayment to attain a loan. So car buyers with good credit, who lack the sufficient up-front funds to put money down on a vehicle, may be better served by a bank. Finally, you may qualify for certain discounts if you're an existing bank customer, belong to particular associations, or are an alumnus from certain schools.
Cons
On the flipside, some bank loans may come at a higher interest rate than those offered directly by the dealership. Banks might also be a little more stringent with their lending requirements, meaning it may be harder to qualify for an auto loan as well. Low income or poor credit can limit your options and increase your interest rate. There may also be admin and "origination" fees which increase the total cost of the loan.
How loan approvals work: banks vs. dealerships
Car loans are typically secured loans. The debt is guaranteed by an asset (the vehicle), meaning if a borrower fails to make their agreed-upon regular payments, the lender – whether it's the bank or a dealership – can have the vehicle repossessed.
Both banks and dealerships will want to ensure the purchaser can afford to make the regular payments on a vehicle loan. Before getting approved for a loan, the lender will do a credit check; the borrower will also likely have to prove their income and show proof of a bank account and permanent address.
Once all this information is gathered by the bank or dealership, they will offer the borrower options for rate and term (how long the borrower has to pay off the loan). Vehicle loan payments are typically fixed – meaning regular monthly, bi-weekly, or weekly payments are expected.
When qualifying for and choosing a vehicle loan, it's important to read the conditions. Some vehicle loans are open and some are closed; open loans allow the borrower to make additional payments towards the principal of the loan, allowing them to pay the loan off before the end of the term, if they so wish. Closed loans might charge penalties for additional payments.
The approval process is similar for both loans, so it's a good idea to speak to both a bank and the dealer before purchasing a vehicle. You can visit a bank for a pre-approval before visiting the dealership. That way you'll know what rate and conditions you can expect from the bank before comparing it to the dealer's offer.
Read our car buying guide
It's free and full of useful tips and articles from industry experts to help you find the best vehicle for you
So, what's best for you – a bank car loan or dealership car loan? 
It really depends on the rate being offered as well as the conditions. Compare the two and see which makes more sense and which is more affordable. 
How much of a down payment can you afford? Dealerships may require 10%-20% – can you afford that?

If you want any negotiation room, a dealership will work with you while your bank probably won't. However, a bank doesn't care what car you're buying, whereas the dealership may be pushing out inventory of one car vs. another. 
Regardless, get your finances and credit score in good order to secure the best rate. When you do, compare the details and payment options. 
How car insurance affects your car loan
One thing you'll need before driving the vehicle off the lot is insurance. You can compare car insurance quotes online to find the best deal, or speak to your auto insurance broker – they work with dozens of insurers and work to find their clients the best insurance options.
To finance a vehicle, buyers are required to have both collision and comprehensive auto insurance. While this is the bare minimum insurance required to finance a vehicle, there are some others you might want to consider as well.
Gap insurance gives you, the owner, the ability to pay off the balance of the vehicle in the event of total loss (if it's totalled or stolen). Otherwise you could end up what the industry calls being "upside down" on your loan. That's when the value of the vehicle is less than what you owe on the loan. Standard car insurance pays for the total loss, but only its depreciated value, and if a car depreciates by 20% within its first year, but you've only paid off 10% of the loan, you are upside down.  
Gap insurance is available for new cars and is generally offered by the dealership. There's also a third-party provider called Optiom Insurance, which offers gap insurance for both new and used vehicles.
Another option, in lieu of gap insurance, is what's called an OPCF43 or SEF43 endorsement. These optional insurance enhancements can be added to your insurance. This type of coverage prohibits the auto loan lender from deducting the appreciation from the value of the vehicle when settling a loss (in case of damage or theft). 
The bottom line
There are different ways to finance a new vehicle. Compare your options to find what's most affordable. Take a look at the terms and conditions to make sure you choose the option that's best for you. And, if you can, choose the shortest loan length you can afford. Car loans are typically offered in terms between two and eight years. While a longer term will lower your monthly vehicle payments, it also increases the amount of interest you end up paying on the vehicle over the course of the loan.