Can you take out life insurance on anyone?
Simply put: You must prove insurable interest and obtain consent in order for the policy to be valid.
get a free quote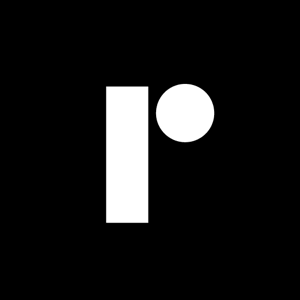 Samantha Kohn, Freelance Blogger
People take out insurance policies as protection from the financial impacts of an unexpected and/or unfortunate event. 
Car insurance has the ability to protect the policyholder from having to pay for the damages resulting from a motor vehicle accident. Home insurance protects homeowners from having to pay out-of-pocket for damages to their home or its contents. Life insurance is financial protection sought out by the policyholder so the financial needs of their loved ones are taken care of in the event of the policyholder's death. 
Life insurance is important, but it can be quite complicated. People shopping for life insurance have multiple product types to choose from on top of decisions like length of coverage and coverage amount. While people typically purchase life insurance on themselves in order to protect their loved ones in the event of their own death, there may be situations when a person wants or needs to insure another person's life. 
Also read: Your guide to life insurance in Canada
So if you lie in bed at night asking yourself the following questions:

Can I take out life insurance on my spouse? 
Can I take out life insurance on my business partner? 
Can I take out life insurance on my brother? 
This article is for you.
Looking for the best life insurance rates?
Request a free quote and speak with one of our qualified life insurance brokers today. They will help you find the right coverage at the best price.
Can someone take out life insurance on me without me knowing?
In short, no. There are situations where a person may wish to purchase life insurance on a family member or business partner, and while it is possible for another person to take out life insurance on you, they would have to prove insurable interest and obtain your consent in order for the policy to be valid.
Insurable interest means the financial stake a person has in your life. In simple terms, if someone is looking to get insurance on you, they'll need to show that your passing would have a significant financial impact on them. This requirement ensures the policy is meant to protect the beneficiaries, rather than taking a gamble on another person's life.
For close relationships like spouses, life partners, parents, and minor children, it's usually clear that insurable interest exists, and extra proof is rarely required. However, when it comes to friends or business partners, insurance companies may take a closer look and request additional information to confirm any shared financial arrangements or agreements. It's all about making sure insurance serves its intended purpose of providing financial security.
What is involved with taking out life insurance on someone other than yourself?
Purchasing life insurance on another person follows a similar process to purchasing life insurance for yourself, except you will need to provide the insurer with the other person's consent, as well as an explanation of your insurable interest in them. 
Just like purchasing your own policy, the first thing you'll need to do is determine which type of life insurance you would like to buy. 
There are two main types of life insurance – term life insurance and whole life insurance. Both offer financial protection to beneficiaries in the event of a person's death, but they differ significantly in terms of timeframes and cost of life coverage. 
Term Life Insurance
Term life insurance is sort of like renting coverage for a specific period, usually 10, 20, or 30 years. During this time, the policyholder pays regular premiums, and if they pass away while the policy is active, their beneficiaries receive a payout (called the death benefit). However, once the term is over, the coverage ends. It's a simple and budget-friendly way to protect your family during your working years.
Whole Life Insurance
Whole life insurance is a lifelong policy. The premiums are higher than with term insurance, but it's more like buying a home rather than renting. A portion of your premiums goes into a savings account (cash value) that grows over time. You can access this cash value during your life, and it provides permanent coverage. Whole life insurance costs more, but it offers lifelong protection and a way to save or invest money.
The bottom line
Life insurance is meant to serve as a layer of financial protection so people are not left to cover the expenses related to another person's death. While it's most common for a person to take out life insurance on themselves, sometimes the need arises to have insurance on the life of someone else. This usually applies to spouses, children, and business associates – people whose death would cause a negative financial impact for you. 
There are many options to choose from when it comes to selecting the right life insurance policy, so be sure to review every alternative before you make a decision. 
Also read: