The Canadian prairie province ofManitoba has a population of just over a million people. They are particularly known for their lakes (over 100,000), their harsh wind, and pesky summer mosquitos. One feature that most people don't normally associate with Manitoba is 'mansions'. But rest assured, you can find giant luxurious properties across the province and here on our on-going Ratehub.ca series, we'll detail each of the most expensive homes by province and breakdown the affordability. Check out our last report, The Most Expensive Home: Alberta, which happened to have Canada's most expensive listing . As for Manitoba, we found their most expensive home in the provincal capital, Winnipeg.
Let's examine the property: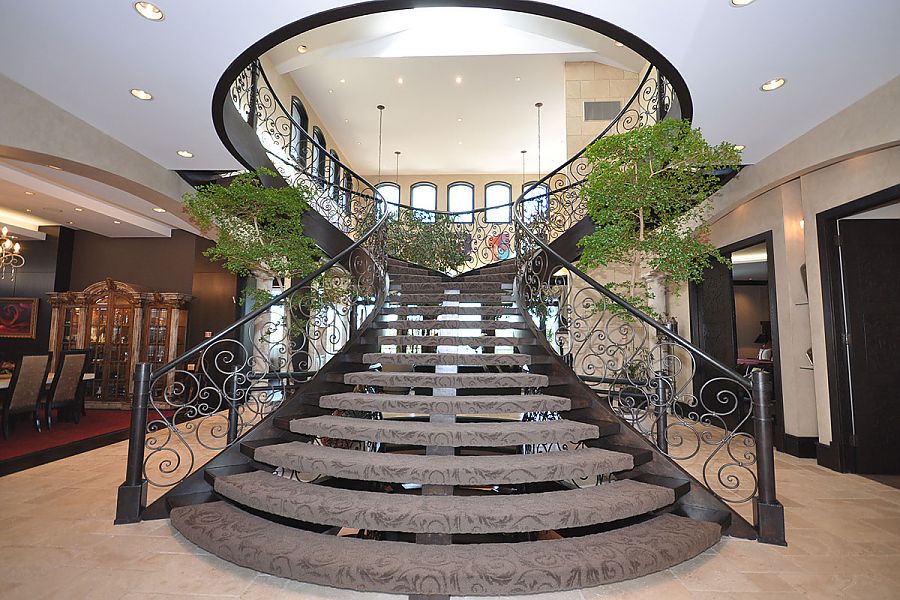 MLS®: 1109840
$7,450,000
Features:  5 Bedrooms, 9 Bathrooms
Breakdown
We'll determine what a typical monthly mortgage payment will look like by selecting from Manitoba mortgage rates and using the best 5-year fixed rate of 3.44%. We'll also use an amortization period of 25 years and a down payment of 20 per cent to avoid CMHC insurance.
The monthly mortgage payment – $29,569
The Manitoba Land Transfer Tax – $145,650
The interest paid over the life of the mortgage amounts to $2,910,423
Summary
Standing outside the house and looking at the terracotta roof and multiple terraces, you'd assume you are in California. But this 13,200 square foot mansion can actually be found in Winnipeg's affluent Tuxedo neighbourhood. The Manitoba Land Transfer Tax on the home is enough to make up more than half of the average house price in Winnipeg1. The features include gold-painted cabinets, high-tech 24-hour/360 degree surveillance, limestone floors and soaring 24 foot ceilings. This price of this house is more than double the previous record home price sold in Winnipeg2. With the NHL heading back to the prairie province, maybe the new home owner will be a Winnipeg Jet? The team's highest paid player, Dustin Byfuglien is set to earn $5.2 million next year – this home is practically a bargain for him. And did we mention that this home is equipped with a million dollars worth of electronics? Tech geeks in their mom's basement celebrate everywhere.
You can see a video of the property by CBC here -> Winnipeg`s Most Expensive Home
Gallery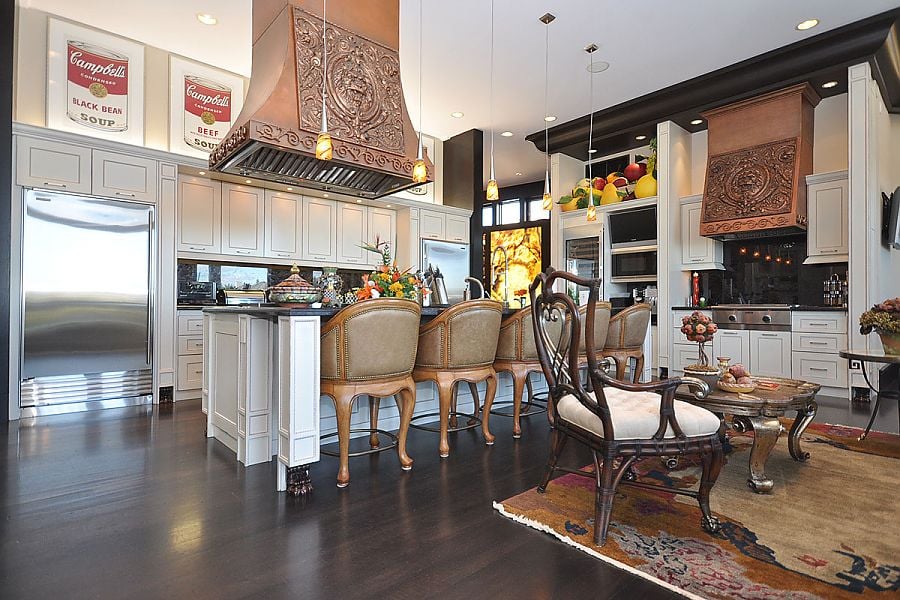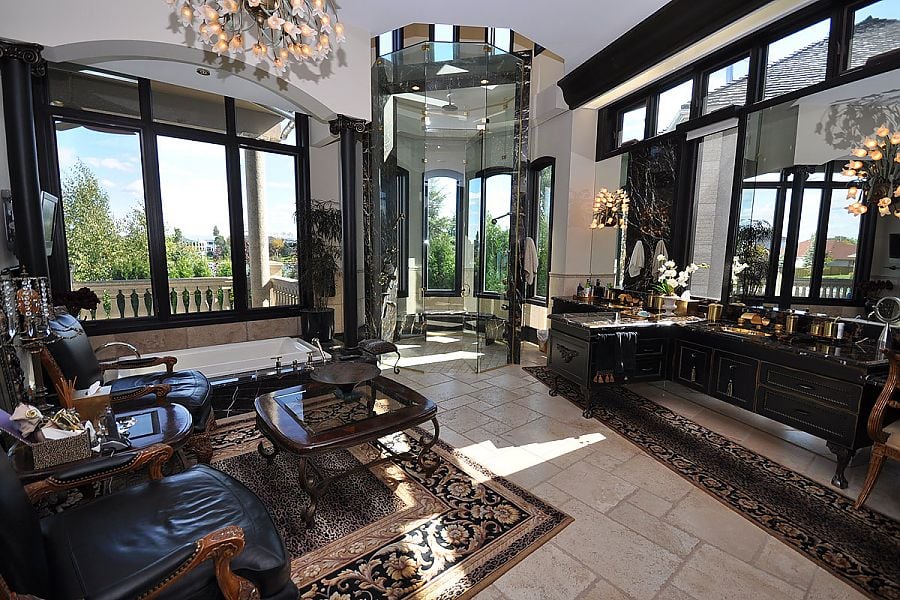 Sources:
1 http://www.moneysense.ca/2011/05/18/best-deals-in-real-estate-3/winnipeg-2/
2http://www.cbc.ca/news/canada/manitoba/story/2010/05/05/mb-multi-million-home-sale-winnipeg.html