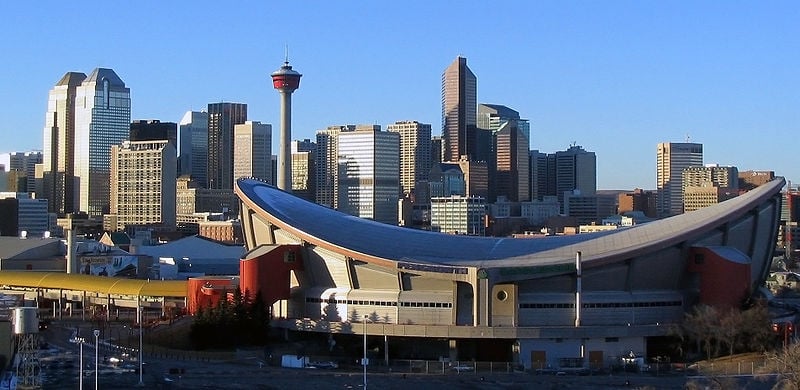 Canada has been enjoying a housing boom as of late. New home construction and home sales have seen record breaking levels in some provinces. As we continue our Ratehub.ca series detailing the most expensive home by province, we move our efforts to "Sunny Alberta". This prairie province is known as "oil country" for its large deposits of Athabasca oil sands, and where there's oil – money is never too far behind. Many of Alberta's locals profit from the lucrative oil business as you can find numerous million dollar homes across the province. Both Edmonton and Calgary each boast a metro population of just over a million people, so it is possible that we'll find the most expensive home in one of these cities.  Although, the boomtown of Fort McMurray, of which the oil sand business is centred around, has the highest home prices in Alberta 1– is a much better candidate.
We investigated each city and found the most expensive home in Alberta residing in the city of cowboys, Calgary.
Let's examine the property: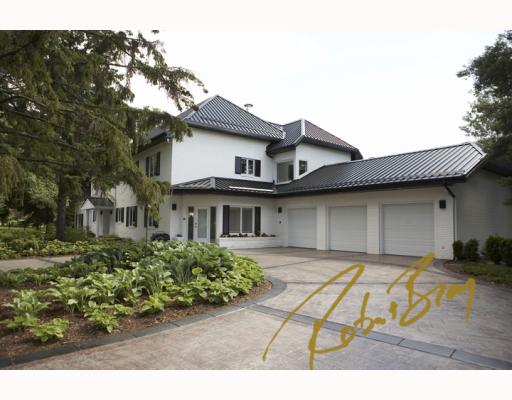 MLS®: E3267287
$15,000,000
Features:  3 Bedrooms, 3 Bathrooms
Breakdown
Let's take a look at the kind of money that is needed to purchase this home through a conventional mortgage. Looking at Alberta mortgage rates, we select the best 5-year fixed rate at 3.44%.  To avoid CMHC costs, we'll assume a down payment of 20%, otherwise, anything less we'll have to use Ratehub.ca's CMHC calculator. For this example, we'll opt for a 25 year amortization period which is  the standard mortgage length for Canadian home buyers.
The monthly mortgage payment – $59,534
The Alberta Land Transfer Tax is only $3,035
The interest paid over the life of the 5-year fixed term amounts to $2,335,601
Summary
Thanks to the near non-existent Alberta land transfer tax, the prospective buyer would only have to pay a small fee in comparison to the size of the mortgage amount. Albertans are lucky to have one of the smallest land transfer taxes in the country; otherwise a property such as this one could soar into the hundreds of thousands of dollars in land transfer taxes.
This home sits on seven acres of land bordered by the North Saskatchewan River to the west.  It may not be the biggest we've seen so far, but the 7500 square foot living space is more than adequate to accommodate the average family [assuming you're not a Kardashian]. This 30-year old home is designed for the nature lover as we're sure they'll appreciate the 150,000 square feet of landscaped territory.
The home is furnished with lush materials and a large aquarium that is proudly displayed in the kitchen.  The features include a private library, multiple river terraces, high end security and surveillance, and a home theatre.
Alberta always goes big.  Whether it's a big Stampede Festival, an over-sized mall, or large dinosaur fossils, we can always count on Alberta to deliver "big". With a strong housing industry too, you can add big homes to that list too.
Gallery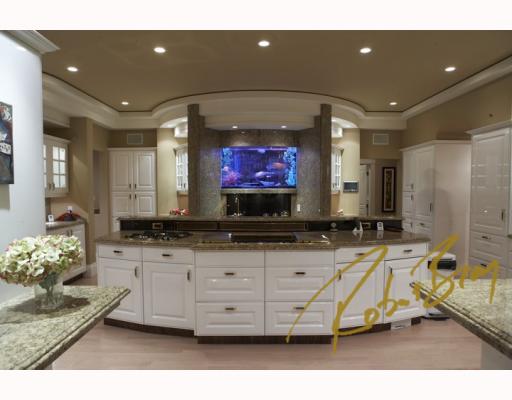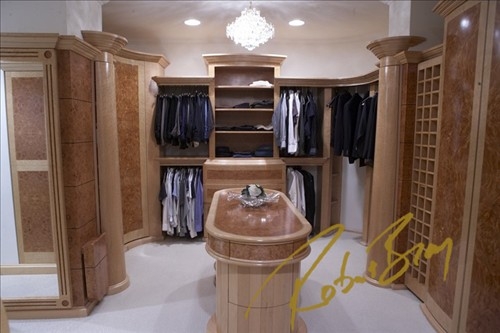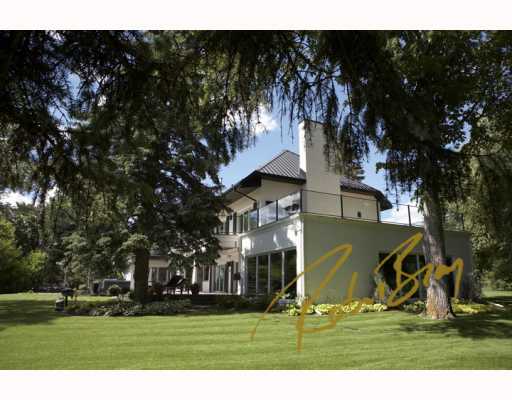 Sources:
1 According to a 2011 report by Coldwell Banker
http://www.sallymunro.com/properties.php?filter=South%20West