Sponsored by: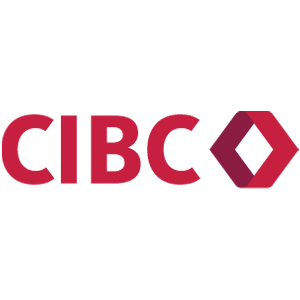 Should you continue renting the place you live in or is it time to become a homeowner? Buying a home is a big step and there are some things you should think about before making the leap.
Here's what you should consider before becoming a homeowner:
1. Your future plans
Owning a home will have a major impact on your finances as well as your lifestyle. When you rent, you can usually leave after one year or stay where you are. However, a home is a commitment and it means you'll need to stay put for a longer period of time. Selling a property after a couple of years might not make financial sense, especially considering the cost of selling and then buying another home.
If you think you might want to move to another city or province in the near future or you expect to be transferred, it doesn't make sense to own and renting is likely a better option.
2. How much you can afford
Before purchasing a home, you need to know the amount you can afford to pay. To make it easier to estimate how much you can spend, a mortgage affordability calculator will come in handy. Once you input your income and your monthly expenses (debt repayments, car payments, heating costs, property taxes), it'll crunch the numbers to give you an approximate amount of how much you can afford.
Once you know the amount you can spend, you can estimate the cost of your mortgage payments by using a mortgage payment calculator. You can try out different scenarios based on the purchase price, the down payment amount, and different mortgage rates. To find out what rate you'll get, it's best to speak with a mortgage broker or specialist and get a mortgage pre-approval.
Read:How to Choose the Right Type of Mortgage
3. Expect the unexpected
Repairs—If you're a renter and something needs to be fixed, it's generally your landlord who has to foot the bill. But if you're a homeowner and you have a leak or your furnace stops working, it's your problem and you have to pay for the repairs. There's also the possibility your appliances will stop working at any moment so you may need to have them repaired or replaced. Before you take possession of your property, find out how old everything is so you'll have an idea of what may need to be fixed or replaced. It's a good idea to have an emergency fund in case something goes wrong.
Rising condo fees or special assessments—If you buy a condo instead of a house, you have to pay monthly condo fees. Some condo fees include all of your utilities whereas others don't and you have to pay for heating or water. The age of your building may also determine your fees; older buildings tend to have higher fees. The one thing to watch out for is special assessments, which can be charged to make up for a shortfall in the reserve fund or an unexpected repair.
A change in mortgage rates—It's hard to predict where mortgage rates are headed. If you get a fixed-rate mortgage, your rate is locked in and you'll know how much you'll pay for a specific period of time. But when it comes time to renew, your rate may be different and your payments could change. If you get a variable-rate mortgage, there's the possibility your rate will rise or fall if the Bank of Canada raises or lowers interest rates. While your payment likely won't change, a smaller or larger portion will go towards the principal depending on which way rates move.