Jason Friesen: Meet The Man Behind The Mortgage Rates
Ratehub.ca shops the most competitive brokers, lenders and banks in Canada to find the lowest interest rates and make them easily accessible to our consumers. This would not be possible without some of the great mortgage brokers that work with us. Today, we will learn a little more about one of those brokers. Jason Friesen, from the Calum Ross Team is one of our mortgage brokers in Toronto. Let`s get to know his story.
Name:Jason Friesen
Brokerage: The Calum Ross Team
Meet Our Mortgage Specialist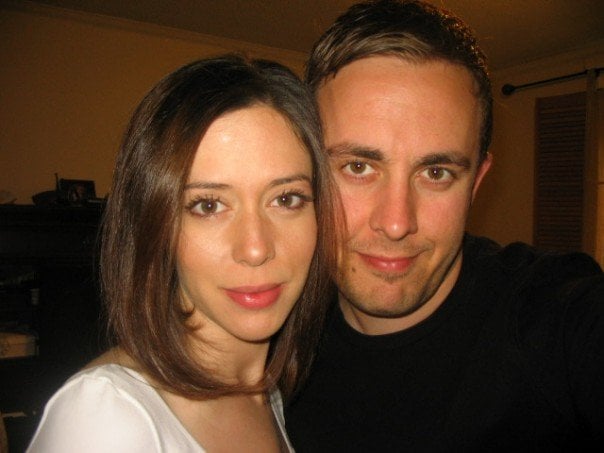 What did you do before you were in the mortgage business? Any odd jobs?
I have worked in the mortgage business since finishing school. I started out with a mortgage company in the customer service department and worked my way up to Senior Underwriter before joining The Calum Ross Team
Fill in the blank. 'If I weren't in the mortgage business, I'd be `_____________'.
If I weren`t in the mortgage business, I`d be working in the music industry to some capacity.
What first got you interested in the mortgage business and how long have you been in it?
I have always had an interest in personal finance. I've been in the mortgage industry 12 years now.
Why do you think you've been able to achieve success?
We are always willing to go the extra mile to ensure our clients are informed, educated and save the most amount of money.  We spend a lot to better ourselves and continuing education is a big deal in our office. We are students of the mortgage and personal finance field and are always trying to improve what we do.
What's your mortgage motto?
Do you want the lowest rate or do you want to save the most amount of money?
Your Success Story
Your biggest mortgage success story. Have you been able to save a client $$ thousands?
We helped a client save over $60,000 in one year (it was a very large mortgage) based on an arbitrage that we provided and the client has been one of our most loyal clients since. The biggest mortgage success story is any time we help someone realize their dream of home ownership when they did not think that it was possible or educating someone so that they are competent to make their own decisions based on their own financial risk tolerance. We've also restructured someone's rental portfolio to help increase cash flow by 40% and allow them to pull out money to buy more investment properties. To me success is when I receive an email or call from a client who is ecstatic with our team's service. We try to create "raving fans".
A mortgage horror story. Have you helped a client escape a horrific situation? Have you ever had a horror of a client?
I don't like to share "war stories" but I've helped fund over a billion dollars in mortgages and the most important point to remember is that taking out a mortgage is a stressful time for anyone and with that there always clients who feel the stress more than others. It is our goal to help alleviate some of that stress and provide them with solutions that fit into their long and short term financial plans.
What's your personal mortgage product? If you are living with a partner, how did you decide? Was it a battle?
I have one property with a fixed rate mortgage and one with a variable rate mortgage. I have an investment property on top of my principal residence. My wife works as a manager with a well-known mortgage lender so we make the decisions together.  Never a battle, we can sit down and have an intelligent conversation about it together.
What's the biggest mortgage you've ever closed?
I've funded a mortgage for more than $3.5 million on the residential side.
Your Business and The Brand
Where do you see your business in 5 years?
Continuing to be one of the top mortgage teams in the country.
How do you market your business and brand?
Believe it or not, until this year we did little to no advertising, our business was almost exclusively word of mouth and through the referrals of current and closed clients as well as the realtors and other referral partners we work with. We are actually pretty close to launching our new www.calumross.com website in the fall that will be loaded with information. By keeping in touch with clients and managing their mortgage proactively, our company has been successful.
What's your favorite thing about Ratehub.ca? How does Ratehub.ca help your business?
Ratehub.ca has given us a fantastic opportunity to speak to new clients and opens up another source of new business for us.
Fun Details
When you take a break from helping clients, where can we find you?
You can find me with my two beautiful kids and my wonderful wife exploring the city. I love music (especially the amazing scene we have in Toronto) and arts and living in such a great city allows us to expose our children to so many different cultures. I am also a big "foodie" and love trying new restaurants throughout the city.
Who's your ideal mortgage client?
Someone that values service and expert advice we provide.
We thank Jason for his time and insight. You can find him at:
Website: www.calumross.com
Twitter handle: twitter.com/noneselected