Negotiating the price of a new car can be extremely stressful and gruelling. This is because a car will typically be one of the most expensive purchases you will make in your lifetime – second only to your home. You'll likely be doing a ton of research online, conducting test drives and receiving buy-in from your family members before you even settle on your ideal vehicle. But that's where the actual purchasing journey begins.
This last piece is usually the most stressful because the majority of consumers are not aware of all the tools and techniques available to gain the high ground against the dealership. We at Unhaggle have compiled some of the learnings we've gathered through years of helping Canadians get great deals on new cars.
Understanding how much you will pay
Equally as important to the vehicle you desire, is knowing if you can afford it. In addition to the advertised price and local sales tax, several other taxes and fees can come into play. Dealers cannot negotiate on mandatory fees, such as freight, PDI, tire stewardship fee and AC tax, but charges for items such as extended warranties, block heater installation and Nitrogen-filled tires can be omitted. If you decide to lease or finance your vehicle, you may also want to consider the interest payable over your purchase term. All these costs combined represent the gross total cost of your vehicle.
Most buyers of new cars have an existing car they want to replace. In many cases, you can leverage your existing car to get a lower price on your new car by trading it in. This incentivizes the dealership to offer you an even lower price on your new car because they expect to refurbish and resell your existing car to a used car customer.
Most automakers also offer consumer incentives in the form of cash rebates or promotional finance and lease rates. You may also be qualified for a loyalty rebate, a new grad rebate, a military personnel rebate or other special incentives. Once all applicable incentives are deducted from your vehicle's total cost, you arrive at the actual net cost, or drive-away price, of your vehicle.
A comprehensive source of information, such as a free dealer cost report, would provide you with all the information necessary to determine the drive-away price of your vehicle and avoid unpleasant surprises at the dealership.
Understanding how much the dealership paid
If the retail price (MSRP) of a vehicle is the ceiling, the invoice price is the floor. Invoice price is the dealer's cost to purchase a particular vehicle from the manufacturer. Knowing the invoice price of the vehicle you want to buy is key because it indicates the lowest price the dealership is able to offer without losing money on the deal.
Keep in mind that dealers are much less inclined to lower their prices on high demand, low margin or low volume vehicles. When you get right down to it, a dealership is a business and they must make a profit to keep the doors open so accommodating a reasonable margin will keep both parties at the negotiating table.
You can use tools, such as free dealer cost reports, to obtain useful information like the average price paid for your vehicle in your area and a recommended range of dealer profit margins.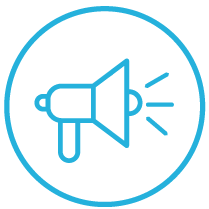 Visit Ratehub.ca's car buying guide: How to buy a car
Shop smart
Once you've gathered all the pricing information on the new car you're looking to purchase, it's time to make that information work for you. You can leverage the knowledge you've gathered on pricing and available incentives to get an offer from the dealership in your area.
It is also believed that dealers are most motivated to close deals at the end of the day, week, month and quarter in order to meet sales targets. It is also not unheard of for dealers to sell their cars at or below invoice cost in order to meet those targets. Therefore, timing could also play a role in your ability to get the upper hand in a car purchase negotiation.
Ultimately, we at Unhaggle believe that the most valuable tool you can have when negotiating with a car dealer is knowledge, so that you can recognize a bad deal and walk away from it. After all, knowing that you got a great deal on your car contributes just as much as its features and benefits to your long-term satisfaction as a car owner.
ALSO READ