How to Close a Bank Account: What You Need to Know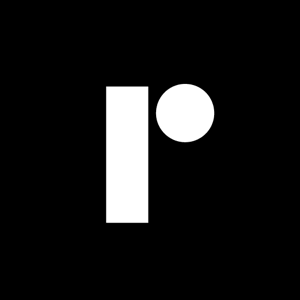 Ratehub Staff
How do you know when it's time to close your bank account? Perhaps you're preparing to get married and are planning to open a new joint account. Maybe you're planning a big move and need a bank closer to home. Or you could just be sick and tired of their frustrating website and lackluster customer service.
Whatever the reason, closing a bank account can be quick and easy if you plan ahead and follow the right steps.
Compare chequing accounts
Compare the best chequing accounts in Canada in under 5 minutes
What to do before closing a bank account
Set up a new bank account
Unless you're going off-grid, you're going to need a new bank account to replace your old one.
Finding a new financial institution can be tough, but knowing what your needs are makes the process much easier.
Think about how you bank:
Is most of your banking done online, over the phone, or in person?
Do you typically withdraw cash from ATMs or pay with a card?
Answering questions like these will give you a clearer picture of what's most important. That way, you'll have a list of "must-haves" you can refer to when doing your research.
Also, consider factors like fees and (if you're opening a savings account) interest rates, as these usually play a large part in deciding which bank to open an account with. If you're stuck between two or three that all have comparable details, see if any offer a welcome bonus. An appealing signup incentive (such as a free iPad or a waived annual fee) may be the tipping point for one over the others.
To open a bank account as a new customer, you'll need to provide proof of identity. While a valid Canadian driver's license and passport work best, here are some other forms of ID you can use:


Birth certificate issued in Canada
SIN card issued by the Government of Canada
Certificate of Canadian Citizenship or Naturalization
Permanent Resident card or an Immigration, Refugees and Citizenship Canada (IRCC) form IMM 1000, IMM 1442, or IMM 5292
Once you've found the right bank for you and opened an account, transfer a small amount of money from your old account in order to make the new one active.
Update automatic payments and deposits
One important thing to do before you officially close your old account is update any automatic payments and deposits you have with your new information. This includes subscriptions to streaming services like Spotify and Netflix, as well as direct deposit paycheques from your employer.
Failing to provide updated account information to service providers could result in missed payments, which negatively impact your credit score. Conversely, the last thing you want is a paycheque bouncing back because it was sent to a closed account, so make sure to contact your company's payroll or HR department and make sure they're up to date.
If you have numerous service providers and automatic deposits to update (or even if you've only got a few), you can reduce the stress of this task by making a thorough list and checking them off one by one. You can even use our downloadable how to switch banks checklist to help you through it.
Transfer your money to your new bank account
Now that your new account is active with up-to-date banking information, it's time to transfer over the rest of your money. Don't wait too long to close your old account after doing this, as paying any fees with a zero balance will cause an overdraft charge.
Find your perfect credit card in under 60 seconds - No SIN required
Tell us a bit about yourself

Answer some questions so we can personalize our recommendations - this won't impact your credit score

Check your eligibility

We confirm your eligibility with our partner, TransUnion. This will be a 'soft credit check' which you can see but lenders cannot

Find your perfect matches

We show you the cards you're most likely to want and most likely to get
let's get started
Closing your old bank account
Once you've got your new chequing account set up, it's time to focus on closing your old account for good.
While some banks allow you to close an account online, most require you to either make a phone call or visit your local branch in person. For information on how to close an account with a specific bank, consult our FAQs at the bottom of this article.
When you do this, they will likely ask you why you're leaving. Be honest and straightforward about your reasons. Depending on what you say, they may also offer last-minute incentives or rewards in an effort to keep your business. While these may be tempting, remember that they're often temporary. Once the offer ends, you'll be stuck with the same problems that made you want to look elsewhere in the first place, so they're usually not worth it.
Confirm with your bank that there are no unpaid or upcoming fees on your old account, then request confirmation of the account closure in writing. This will protect you in the event of any administrative error on their part.
And with that, your account will be closed. One final note: put a reminder in your phone or calendar to call your old bank one month later to verify your account's closure.
Does closing a bank account hurt your credit?
Unlike closing a credit card (which can harm your credit score), closing a bank account should have no impact on your credit as long as your account is in good standing. When closing the account, verify that you don't owe any money to your bank. If you're in the clear, your credit will remain unscathed.
The bottom line
While the prospect of closing your bank account can seem like a headache, it doesn't have to be. Research and preparation can make the process much easier, and you'll be surprised at how quickly you can close your old account and move on to one that better suits your needs. Follow our tips above, download our checklist, and leave your own suggestions in the comments below.
ALSO READ:
How to Switch Banks (and How It Saved Me $450 in One Year)
Is It Time to Change Credit Cards?
How do I close a TD bank account?
If your account is with TD Canada Trust, you can close it by:
Visiting a local branch
Mailing a written cancellation request
Providing your account has a balance of zero, you can also close it by calling customer service at 1-866-222-3456.
---
How do I close a CIBC bank account?
If your account is with CIBC, you can close it by:
Visiting your local branch
Contacting CIBC customer service at 1-800-465-2422
---
How do I close a Scotiabank bank account?
If your account is with Scotiabank, visit your nearest branch in person. There is no option to close an account over the phone or online.
---
How do I close a Tangerine bank account?
If your account is with Tangerine, you can close it by contacting Tangerine's 24/7 customer service at 1-888-826-4374.
Providing you are only closing a single account, you can do so through Tangerine's website or app.
---
How do I close a BMO bank account?
If your account is with BMO, you can close it by:


Contacting their customer service by phone at 1-877-CALL-BMO (225-5266), providing your account balance is zero.
Visiting your nearest branch in person
---
How do I close a Simplii bank account?
If your account is with Simplii, you can close it by contacting their customer service by phone at 1-888-723-8881.
---