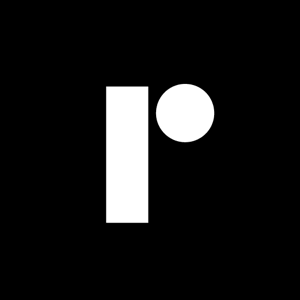 Ratehub Staff
For investors, the rise of cryptocurrency has inspired both excitement and criticism, but it's recent popularity can't be ignored.
As a regular credit card user looking to get involved, it might make sense to pull out your favorite piece of plastic for a purchase of Bitcoin, Ethereum, or any other cryptocurrency variant. After all, that's what you'd do for any other online transaction, right?
The truth is that buying cryptocurrency with a credit card isn't so cut-and-dry, and there are some dangerous pitfalls you could find yourself in if you're not careful.
Find your perfect credit card in under 60 seconds - No SIN required
Tell us a bit about yourself

Answer some questions so we can personalize our recommendations - this won't impact your credit score

Check your eligibility

We confirm your eligibility with our partner, TransUnion. This will be a 'soft credit check' which you can see but lenders cannot

Find your perfect matches

We show you the cards you're most likely to want and most likely to get
let's get started
Buying crypto on credit: things to know
Fees and charges
One thing to keep in mind: using a credit card to buy cryptocurrency can end up being quite expensive. There are a lot of fees associated with cryptocurrency trades and purchases, and those can add up and eat into the value of your investment.
If you're using funds from your credit card to purchase cryptocurrency, your provider may consider it a cash advance and will apply their standard fee and interest rate accordingly.
Brokers and exchanges often charge brokerage or trading fees for their services.
The broker or exchange may tack on an extra fee for using a credit card (usually a percentage of the transaction amount)
If you're buying through a foreign website, you may also incur foreign exchange fees (although using a card with no foreign exchange fees would eliminate this issue)
It's also worth noting that you can't use the purchase of cryptocurrency to get cash back or points on your credit card.
Market volatility
Possibly the biggest attraction to cryptocurrency in the last two years has come from its turbulent nature. Market value of these currencies can climb and dip dramatically over a short amount of time, giving users a sense of excitement as they wait for the right moment to buy or sell. While this kind of rollercoaster may be thrilling to a certain type of investor, it's not for everyone.
Experts recommend only investing with money you can happily afford to lose (typically under 5% of your portfolio). Don't sink a huge amount into cryptocurrency expecting a big payoff. If you've used your credit card to make your purchase and things don't go as planned, you may face a large amount of debt as a result.
How to buy cryptocurrency with a credit card in Canada
If you're looking to buy cryptocurrency with your credit card, there are a few different ways to go about it.
Cryptocurrency brokers
If you're new to the world of cryptocurrency, using a broker will be the easiest way to dip your toes in.
Brokers such as Robinhood and Coinbase purchase large quantities of cryptocurrency wholesale, selling to customers in exchange for traditional currency, also known as fiat currency. Most brokers accept both debit and credit cards.
This straightforward platform often comes with higher fees, but if you're willing to pay a bit more for a quicker, simpler experience, it could be worth it while you're still a beginner. Some brokers even offer signup bonuses for opening an account with them, giving you a little bit of extra crypto to start your journey with.
Cryptocurrency exchanges
Another method to purchase cryptocurrency is to do so through an exchange platform. These digital arenas (such as CEX.IO and Bitstamp) offer the ability to buy, sell, and speculate on cryptocurrencies with other users, taking a cut from each transaction as a "trading fee".
While many of these places only allow for crypto trading exclusively, some of them will also sell you cryptocurrency in exchange for fiat via debit or credit card payment.
A big benefit to using exchanges (as opposed to brokers) is that their rates and fees are considerably lower, but those savings come with a more involved purchasing process.
If you're just entering the world of cryptocurrency, it may be better to stay away from using an exchange platform until you're a bit more comfortable.
Peer-to-peer exchanges
Unlike regular exchanges (which carry a fair amount of anonymity between parties), peer-to-peer exchanges are more direct and personal, often providing you with more information about the person you're doing business with. This can be in the form of a bitcoin wallet address, an IP address, or other contact information. Using a peer-to-peer exchange platform, you can buy, sell, and trade with others locally, making the process feel much more human and personal.
There are drawbacks to this method, however: because there is less overarching control over exchanges between users, the chances that you could end up being a victim of fraud or abuse are higher. To their credit, however, many of these platforms provide built-in reputation systems so that honest buyers and sellers can easily find and connect with one another.
Cheaper and safer ways to buy cryptocurrency in Canada
If the risks and fees associated are making you think twice about buying cryptocurrency with a credit card, there are other options available that won't break the bank (or your credit rating).
Coinsmart
Toronto-based Coinsmart is a cryptocurrency exchange and a major player in today's market. While they do allow purchases using a credit card, you can also buy 11 different types of crypto using e-transfer, bank wire, bank drafts, or a debit card.
New traders will appreciate their "instant verification" process through Equifax that will have you buying and trading within minutes, and their reasonable trading fees (0.20% for CAD to cryptocurrency trades and crypto to Bitcoin trades, 0.40% for crypto trades not involving Bitcoin) are also a big selling point. You'll even get a $20 bonus when you open a new account and fund it with $100.
Security-wise, at least 95% of their funds are kept in cold storage under 2FA and SSL encryption, and all fiat funds are stored with Canadian banks.
Users can download their app for both iOS and Android or access the platform through their website.
Wealthsimple Crypto
If you're new to cryptocurrency and are looking for a cheaper and more secure platform to purchase and trade from, Wealthsimple Crypto may be worth looking into.
Similar to a broker, the platform receives your order to buy or sell crypto, then finds you the best prices in the marketplace.
Featuring security through respected firm Gemini, users can rest easy knowing their funds are protected by one of the most trusted names in the cryptocurrency world. Plus, there's also no account minimum or deposit/withdrawal fees (although they do impose a trading fee of 2%).
Setting up an account is quick and easy, and if you're already registered with Wealthsimple, it's even faster. Just fill your account with funds from a linked bank account and you're good to go.
While it might not be the most flexible platform (users must keep their funds secured with Gemini and can't transfer them into a private wallet), for investors looking for security and simplicity, it's a good bet.
NDAX
For users looking to trade crypto cheaply, the National Digital Asset Exchange (also known as NDAX) is a good choice. Boasting one of the lowest trading fees in the country at 0.20%, it's platform full of investment tools is available on a wide variety of devices. You'll also get an extra $10 when you open a new account and fund it with at least $100.
Users can buy 18 types of cryptocurrency through e-transfer, bank wire transfer, and bank draft, paying a flat rate of $25 CDN for withdrawals (deposits are free). They keep up to 98% of funds in 2FA and SSL-protected cold storage and are registered as a Money Service Business, but aren't guarded by trusted insurance bodies such as the CIPF or CDIC, which could affect confidence in their security.
Coinberry
Toronto-based Coinberry has been around since 2017, allowing users to buy, sell, and trade six different cryptocurrencies on their platform using e-transfer and bank wire transfer.
Trading fees are a little pricier than some competitors at 2.5%, but withdrawals and deposits are free, and you'll receive a $20 bonus for opening an account and trading $50 worth of crypto.
Much like Wealthsimple Crypto, most funds on Coinberry are protected in cold storage by industry-leader Gemini, making their security among the best offered. Plus, if you live in Innisfil or Richmond Hill, Ontario, there's an interesting added perk: Coinberry has partnered with their respective governments to allow the payment of property taxes using Bitcoin.
The bottom line
The burgeoning world of cryptocurrency is a fast-moving and fascinating one, but using a credit card to participate in it comes with a lot of unnecessary costs and risks. Before deciding to put crypto on credit, take a look at some of the cheaper, less risky options available and decide for yourself if it's worth the danger involved. Also, be sure to contact your provider and verify that they allow the purchase of cryptocurrency (as certain Canadian banks currently do not).
Got any experience to share or advice of your own? Let us know in the comment section below.
ALSO READ:
How is Cryptocurrency Taxed in Canada?
Crypto Visa Cards in Canada: What You Should Know