The following is a guest post by BuzzBuzzHome, the most complete listing of new construction homes. Aside from cataloguing all new construction in Canada and the US, the BuzzHomies maintain a news site, publishing all the real estate news that's fit to print.
Canadian developers have shaken off the summer cobwebs, changed out of their swim trunks and moved full steam ahead into the industry's busiest season for sales and new development launches. There are plenty of great Canadian projects hitting the market this fall, but we've compiled a list of five that are buzzing louder than the rest. Enjoy!
DUKE Condos by TAS 
The DUKE team have done a great job sustaining buzz on the project since it was announced earlier in the year thanks to a series of community-focused events in Toronto's Junction neighbourhood. When sales officially launch on October 5th and 6th, we're expecting to see one of the busiest openings of the season as buzz on this mid-rise development hits critical mass. With design by Quadrangle Architects and a top notch location in a popular west Toronto 'hood, DUKE will certainly live up to the hype.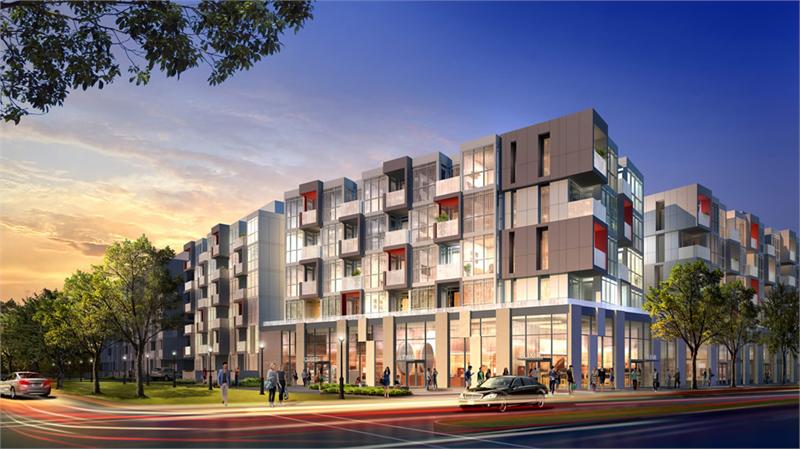 Link Condos + Towns by ADI Development Group and Fortress Real Developments
Praised for its envelope-pushing design, Link Condos + Towns in Burlington boasts modern features both inside and outside the building. The new condo and townhome project will feature its own parterre garden, a recreation centre and even street-level boutiques to up the convenience. This is ADI's second recent project in Burlington, the first being The Mod'rn, which launched in 2012. The developer is clearly committed to redefining the residential landscape in Burlington.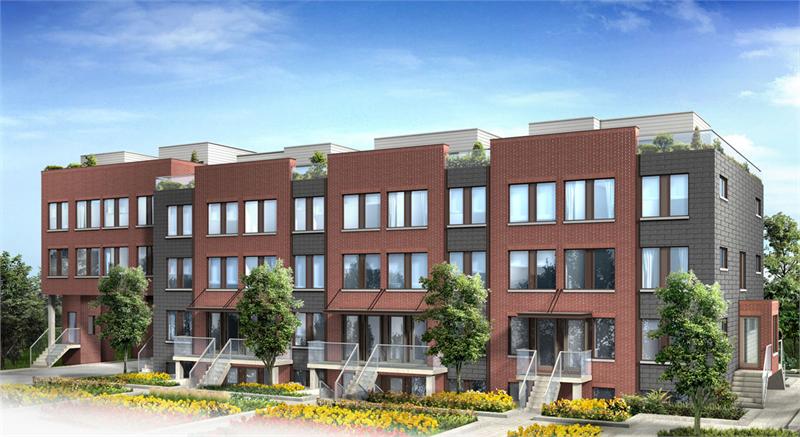 Yorkdale Village Townhomes Phase 2 by Decade Homes
The first phase of Yorkdale Village Townhomes landed in our year-end rundown of most popular Ontario developments of 2012, so the second phase has a lot of ground to cover if it's going to equal the success of the first phase. By all accounts, the Toronto development is on track to match and even surpass the first phase, with buyers still clambering for a coveted piece of real estate near Yorkdale Mall, Downsview Park and plenty of transportation options.
Evolution by Embassy Development Corporation
After a very successful summer sales program, a new fall collection of homes has been released at Evolution in Calgary's highly sought-after East Village neighbourhood. When fully completed, Evolution will be comprised of 600 residential units and over 700,000 square feet of mixed-use development. Embassy Bosa was the first developer to secure a land deal in the rejuvenated area and Evolution is their flagship project in East Village.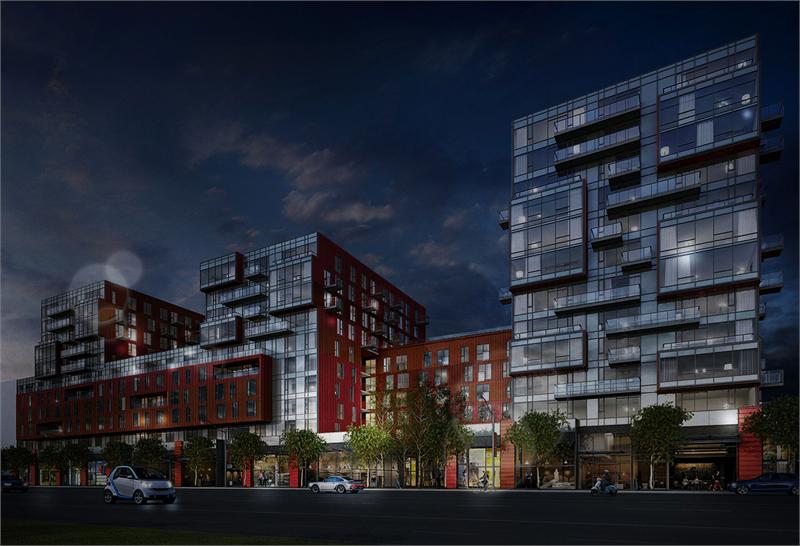 Wall Centre 900 Hastings by Wall Financial
With its Strathcona address and views overlooking the ports, Burrard Inlet and North Shore mountains, Wall Centre 900 Hastings has been generating plenty of buzz since it was proposed more than a year ago. The three-tower development in Vancouver's oldest residential neighbourhood will include onsite amenities such as electric vehicle charging stations and a number of outdoor green spaces. The homes are slated to go on sale in late October with prices starting at just $249,900.