The Canadian government first introduced registered retirement savings plans in 1957 as a way to help Canadians save and invest their money in a tax-efficient manner. Yearly contributions into an RRSP can be used as a tax deduction, lowering the amount of taxes an individual has to pay on their income each year.
Additionally, all capital gains and dividends are untaxed as long as the money remains in an RRSP account. Taxes are paid on the money in an RRSP account upon withdrawal, typically at retirement.
Each year has its own RRSP deadline – the last day a Canadian can contribute for that tax year. The next deadline is March 1, 2019. There are also RRSP contribution limits; 2018's is $26,010 (though unused limits from previous years carry forward).
What is an RRSP savings account?
RRSP savings accounts are registered accounts that offer guaranteed RRSP interest rates. They're similar to high-interest savings accounts, but offer the tax advantages of a registered retirement savings plan.
Should you consider RRSP or a TFSA savings account?
Both RRSPs and tax-free savings accounts (TFSAs) are savings-oriented tax-sheltered investment accounts. They both have their advantages and disadvantages and many people choose to use both.
One major consideration when choosing which account to use is which tax advantage you would benefit from most. Experts often recommend RRSPs to people who expect to be in a lower tax bracket upon retirement and TFSAs for Canadians who expect to be in a higher tax bracket upon withdrawal.
Of course, this is just one consideration. For more on choosing which account is best for you, check out our TFSA vs. RRSP guide.
Alterna Bank's RRSP eSavings Account offers 2.35%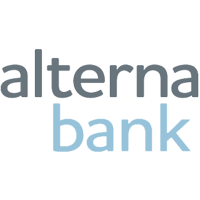 Account Features
2.25% High interest on every dollar
No minimum balance required
No fees while you save
Here are some of Canada's top RRSP savings accounts
Alterna Bank RRSP eSavings Account
This account offers one of the highest guaranteed interest rates for an RRSP account. It offers a 2.25% interest rate, meaning an initial investment of $10,000 will yield a guaranteed $225 interest in the first year.
It's available to all Canadians, including those in Quebec. The account is also CDIC insured and comes with zero fees.
Alterna is a smaller, Ontario-based bank that, unlike some of its similarly-sized competitors, boasts a number of brick-and-mortar stores (as well as an online and mobile experience). It's a subsidiary of Alterna Savings, a credit union that is over 100 years old.
Meridian Good to Grow RRSP High Interest Savings Account (RRSP)
Meridian's zero fee RRSP HISA offers a very competitive 3.15% interest for the first 182 days an account is open before reverting to 1.5%. That's good for a first-year return of $232 with an initial deposit of $10,000.
This account is only available to Ontarians, though.
Meridian is an Ontario-based credit union known for its innovative products, particularly its mortgages. Credit unions are provincially-based and currently have more than 5 million members Canada-wide. Credit unions offer the same financial products as a bank; the main difference, however, is that credit unions are not-for-profit institutions owned by their members.
Accelerate Financial Accelerate Savings (RRSP)
Accelerate Financial is a Manitoba-based institution offering its products across all of Canada, including Quebec (though they are only available in English). It is the virtual division of Crosstown Civic Credit Union.
Accelerate's RRSP offers an interest rate of 2.4% — good for $240 in interest earned in the first year with a $10,000 deposit — and is insured by the Deposit Guarantee Corporation of Manitoba.
MAXA Financial RRSP Savings Account
Maxa is a division of Westoba Credit Union. It's currently offering an RRSP savings account with an interest rate of 2.45%. No minimum deposit is required and the account is fee-free.
DUCA Earn More RRSP savings account
DUCA, a credit union in Ontario, has 15 branches across Southern Ontario. It currently offers an RRSP savings account with an interest rate of 1.5%.