What is it about having the biggest, most expensive house that always draws us in? As long as the rich continue to get richer – their homes will continue to get bigger. Travelling across Canada, Ratehub.ca proudly presents its ongoing series, "The Most Expensive Home", where we detail the priciest pads in each province.
Today, we feature the prairie province of Saskatchewan, home of wheat and Bob – do you know him?  What else can we say about the 'melonheads'? We're out of guesses, so here's a picture of wheat.
A comedian once joked the top reasons to live in Saskatchewan were:
1) It's a damn easy province to draw
2) When you fall asleep at the wheel, you don't crash – you run out of gas.
All jokes aside, the most expensive home in the province can be found in its biggest city of Saskatoon.  Have a look: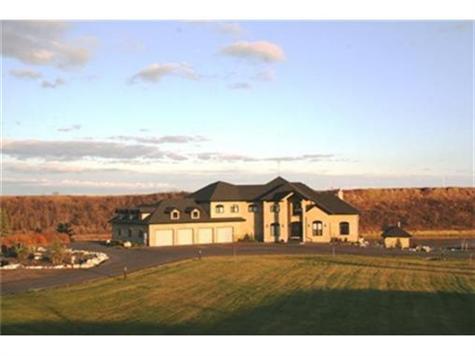 MLS®: 391177
$2,590,000
Features:  5 bedrooms, 4 bathrooms
Breakdown
Using our Saskatchewan mortgage calculator, we were able to determine what the affordability of the property would look like. Comparing current Saskatchewan mortgage rates, we selected the lowest 5-year fixed rate of 3.51%*, and selected a 25-year amortization period. We also assumed a conventional mortgage of a 20% down payment to avoid CMHC insurance.
Summary
The monthly mortgage payment is $10,356
Land Transfer Tax: Saskatchewan is only $7,770
Interest over the 5-year term amounts to $337,398
Much like Alberta, the province of Saskatchewan has a small nominal Land Transfer Tax, which really helps keep closing costs down.
This five-year old, 7,000 square foot home also comes equipped with a 2,267 square foot garage. If you reside in the flattest province in the country, finding spectacular views can prove to be difficult. However, this property has a walkout basement that opens up to a private swimming pool overlooking the South Saskatchewan River. Not bad, eh? The house also features a "nanny" suite with direct access to the home. With a grand circular staircase, games room, and pool house, this property makes living in Saskatchewan a bit easier [we kid, mostly]. Property taxes alone are $10,348**.
Gallery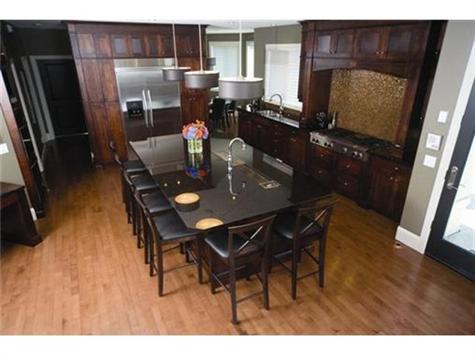 Sources:
* As of July 13, 2011
** http://www.streetseed.com/house-for-sale-at-49-Cathedral-Bluffs-Road-Saskatoon/176912d