Since the Tower of Babel, we've had a unique fascination with building the tallest and biggest buildings.  Today, colossal structures can be seen across the globe, from Shanghai to Dubai.  Building large is not only limited to office buildings and hotels, but we also enjoy bigger spaces for our homes.  And usually the bigger it is – the more expensive it is.  How big and expensive can we get in Canada? This is the second installment of our series where we detail the most expensive home in each province.
"Plus grand est toujours meilleur"
Quebec is home to Celine Dion, poutine, and Cirque de Soleil.  It is also Canada's second most populous province which happens to have the nation's second biggest city – Montreal. With a metropolitan area bustling with just under four million people, it's no surprise that we're able to find Quebec's most expensive home along the St. Lawrence.  According to MLS, this is also the third most expensive Canadian residential listing!
Let's take a look at the property: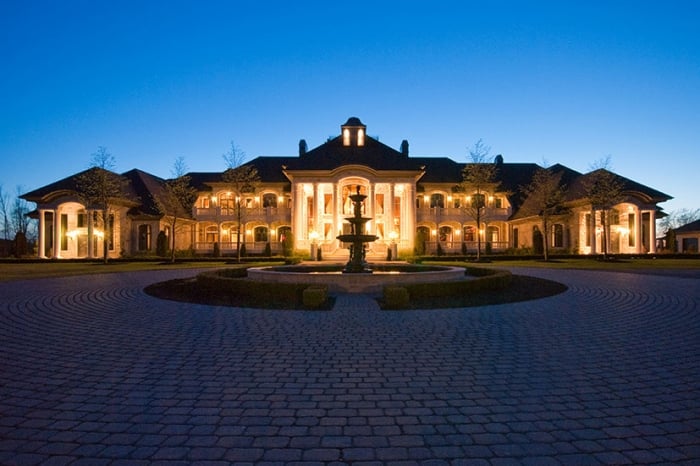 The mansion can be found on the west end of Montreal, encompassing 41,000 square feet of property built on 11.5 acres of land. And no, that is not a misprint. The building consists of a main body and two wings (an east and west wing). Complete with such uber-amenities as a golf room, massage room, and a wine-tasting room in addition to the wine cellar. The house has multiple lake views and a 3,700 square foot interior pool and mechanical room for rainy days. And of course, it wouldn't be complete without an elevator to get you to any of the three floors it sits upon. Using the Ratehub.ca mortgage calculator, we'll determine what a typical mortgage for this home might look like.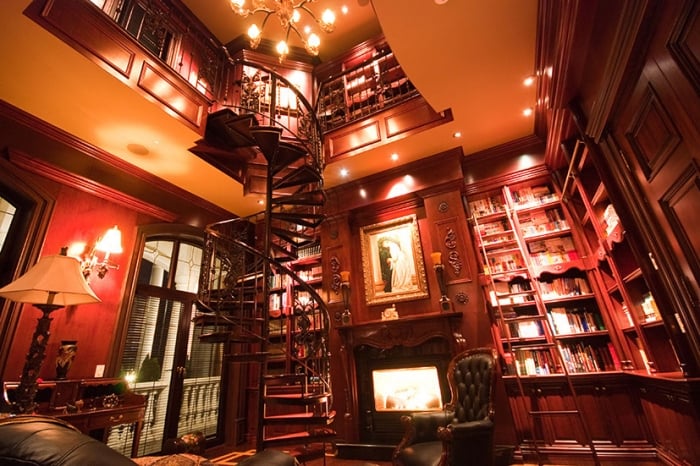 Breakdown
Using the Quebec mortgage rates page to obtain the lowest 5-year fixed rate of 3.54% at 25 years amortization, we were able to determine the following affordability:
To avoid the CMHC insurance fee on a high-ratio mortgage, you would have to put in a 20% down payment of $5.4 million
The monthly mortgage payment is a staggering $108,299
Quebec Land Transfer Tax amounts to $403,500
Over the 5-year term, the interest alone is enough to purchase a smaller mansion at $4.3 million dollars
There is also no first-time buyer's rebate, which is a shame really because we think this house would make a great "starter-home" [end sarcasm].
Summary
All-in-all, we think this home is absolutely spectacular. However, being situated on 500,000 square feet of land, we don't recommend playing a game of "hide-n-seek". It might take a while.
Sources: