Ratehub.ca shops for the most competitive banks and financial institutions in Canada, including the nation's best mortgage brokers. The brokers we chose to partner with, offer competitive rates and always deliver top notch customer service. Meet, Marc Crossman, one of our best Alberta mortgage brokers.
Name: Marc Crossman
Brokerage: Dominion Lending Centres
LET'S MEET MARC
What did you do before you were in the mortgage business? Any odd jobs?
Before becoming a mortgage broker I was a bank manager for one of the major Financial Institutions in Canada. I've been in the financial industry for 13 years since leaving University so no odd jobs to speak of.
What first got you interested in the mortgage business and how long have you been in it?
As I mentioned, I've been in the financial industry for over 10 years although primarily on the investment side but I have done mortgages over that time. I'm interested in all things financial, regardless whether it's on the credit or investment side so once I left the bank I had to decide which side of the balance sheet I wanted to be on. I've been a dedicated mortgage broker for the past two years.
Why do you think you've been able to achieve success? What do most mortgage brokers find the most challenging about starting in the business?
I definitely haven't reached the level of success that I think that I can attain at this point, but I do really love what I do and it no longer seems like work. It seems cliché but I truly care about my clients and doing the best for them that I can, I care about the reputation of my business and I care about bringing a high standard of excellence in every aspect of my business. Every detail matters to me.
What's your mortgage motto?
Quality advice, quality service and great mortgage rates!
MORTGAGE STORIES
Your biggest mortgage success story. Have you been able to save a client $$ thousands?
I don't have any outstanding stories necessarily but I've assisted a lot of clients to realize the dream of home ownership, that's mundane given my profession but obviously it is a huge deal for many people
A mortgage horror story. Have you helped a client escape a horrific situation? Have you ever had a horror of a client?
No real horror stories either the only thing that comes to mind is assisting clients during a matrimonial split unfortunately
What's your personal mortgage product? If you are living with a partner, how did you decide? Was it a battle?
I'm a huge fan of the Home Secured Line of Credit. Mine was setup when the interest rate was still Prime minus. I like the convenience, flexibility and control that I have with a HELOC. Given my background in finance my wife leaves those decisions to me, but she was fully aware of the product, its features and why I thought it was good for us.
YOUR MORTGAGE BUSINESS
Where do you see your business in 5 years?
I'm still very active in the day-to-day operation of my business today but over the next five years I see myself working 'on' my business versus 'in' my business. 
How do you market your business and brand?
I try to market my business and brand differently. For my business, I see it as marketing to someone that doesn't know who we are or what we are about so I believe very much in online marketing and having a good online presence. As for the brand, I see that as managing the business identity to someone who already knows us and what we are about, so managing the brand is managing the client relationship and the experience they have when they engage with us as a business. For the business I try to provide as much information as possible, for the brand I try to be as personal as possible.
What's your favourite thing about Ratehub.ca? How does Ratehub.ca help your business?
The web presence on Ratehub.ca is great. The site is easy to understand and navigate. It provides more than a comparison on mortgage rates, it's a real resource and compliments my business by providing valuable information on all things related to mortgages. I also really like the team. They are on top of things, they are professional and they seem to have fun at what they are doing.
LET'S HAVE FUN
Fill in the blank. 'If I weren't in the mortgage business, I'd be_____________________.'
If I weren't in the mortgage business, I'd be the owner of a high-end eyeglasses/eyewear store. I may actually still do it in a few years.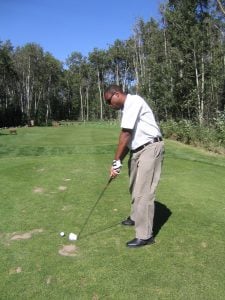 When you take a break from helping clients, where can we find you?
It really doesn't feel like work so I'm always working on something. I'm fortunate to be in a position that I love what I do, so to some it may seem that I work all the time when really I just choose to do different things related to my business. If I'm not doing something related to my business then I like to read, play golf, and travel when I can.
Who's your ideal mortgage client?
My ideal mortgage clients are first time homebuyers and real estate investors. They're at opposite ends of the spectrum I know, but with first time homebuyers there's nothing like assisting a client buy their first home. They are nervous, excited, proud, full of so many emotions and it's great being a part of such a momentous event is someone's life. As for the real estate investor its equally rewarding for me, I like real estate, finance and I like being a part of building real estate portfolios.
We'd like to thank Marc for his time and allowing us to get a deeper look into what makes him tick. You can see Marc's rate in our Alberta Mortgage Rates page.
'Like' Alberta Mortgage Professionals on Facebook
'Follow' Marc on Twitter