How to Save for a House in Canada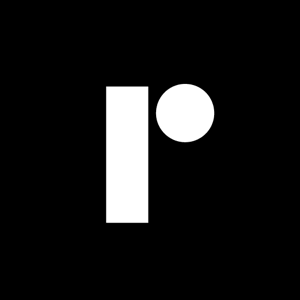 Justin da Rosa
Owning a home is a major life goal for most Canadians. Home ownership allows you to build equity while living in your primary residence (as opposed to paying off someone else's mortgage) and gives a certain sense of pride that renting just doesn't. Not to mention the fact that real estate has provided significant annual appreciation for the past couple decades. 
But saving for a home can be tough. The good news is, with some small lifestyle changes and a little know-how, you can save for your dream house with these home saving tips. Read on to learn more:
Find your perfect credit card in under 60 seconds - No SIN required
Tell us a bit about yourself

Answer some questions so we can personalize our recommendations - this won't impact your credit score

Check your eligibility

We confirm your eligibility with our partner, TransUnion. This will be a 'soft credit check' which you can see but lenders cannot

Find your perfect matches

We show you the cards you're most likely to want and most likely to get
let's get started
How to save your down payment
The first thing you'll need to do is save for a down payment. Saving for a down payment is one of the biggest barriers to home ownership for first-time buyers. But, as the saying goes, where there's a will, there's a way. With a little patience and discipline, you can meet your goal. Here are a few strategies to help you on your journey of saving for a mortgage.
Set a savings goal
Before you start, it's important to know how much you'll need to save up for a house. The minimum down payment in Canada is 5%, but you might want to save for a 20% payment to avoid the additional cost of CMHC mortgage insurance. However, that will mean having to delay your home purchase. For instance, with a home priced at $500,000, you will need to come up with $100,000 to put 20% down. If your goal is a 5% down payment, though, you'd only need to save $25,000.
It's really valuable to ask yourself, "how much can I afford in a mortgage?" You need to understand your finances, all the expenses of a home, and keep a realistic goal so you can hit it.
If you're a first-time buyer, using a mortgage payment calculator can help you test various down payment and amortization scenarios, and compare variable and fixed mortgage rates in Canada.
You'll also need to plan your timeframe for saving, so you'll know how much to save per month for a house. If you plan on purchasing a home in five years with a $100,000 down payment, you'll need to save $20,000 per year ($100,000 divided by five years).
Re-do your budget
Getting a handle on your finances is how to save money for a house. Once you have a goal in mind, start tracking your current spending, set up a monthly budget (or adjust your current one), and identify areas where you might be able to cut back. Isolate the areas where you're spending the most (unnecessarily) and try to change your habits. 
For example, try packing your lunch instead of eating out. Leave your car at home and take public transit or a bicycle to work (you can even consider selling your car or other costly items if you aren't getting much use out of them). Get a cheaper cell phone plan. Cut the cord on cable television. Cut back on your monthly subscriptions. It's amazing how quickly savings can add up once you start making more intentional financial decisions.
Start a side hustle 
Cutting back on your expenses alone might not be enough to reach your financial goal. You might also need to boost your income. Consider spending a few hours a week driving for a rideshare service, shopping or delivering meals for an online delivery service, walking dogs, pet sitting, tutoring, or freelancing. It doesn't have to be forever, even picking up an evening, weekend retail job around the holidays for a few weeks will help you build up your down payment money.
The trick, though, is to save as much of your additional income toward your down payment. You won't be getting any further ahead if you spend your side hustle money.
Consider opening a TFSA
A tax-free savings account (TFSA) is a great tool for retirement savings. But did you know having a TFSA for home buying is also a great option?
A TFSA allows you to save money without paying taxes on earned interest, so your money grows more quickly. And, unlike other registered plans, you can withdraw your money whenever you want without being taxed. 
Take advantage of the first-time home buyers plan
Another option for first-time homebuyers is the Home Buyer's Plan, which allows you to take from your Registered Retirement Savings Plan (RRSP) to help cover the cost of your new home. You can withdraw up to $35,000 tax-free, under the condition that you repay that money within 15 years, starting in the second year after you buy your home. If you don't repay the money, it is treated as income and you will have to pay tax on the money you withdrew as though it were income. Check with your financial planner or advisor to see if this option is right for you.
Looking for a TFSA?
We've helped over a million Canadians find the best rates. In under 5 minutes, we can help you too.
Tips for saving for your first home
Does saving for a home still seem daunting? You're not alone. Here are some tips to help you figure out how to start saving for a home.
Start with determining affordability
From a buyer's perspective, getting one of the best mortgage rates in Canada can help lower payments, but thanks to the mortgage stress test, you'll have to qualify for your mortgage at a much higher rate than you'll actually get. With that in mind, there are only a few big levers you can pull to affect affordability: your income, the purchase price of the home you buy, and the size of your down payment.
A mortgage affordability calculator can help you determine how much mortgage you can afford, and how the size of your down payment will affect your monthly payments and maximum purchase price. Keep in mind that what you can get approved for could be a lot higher than what you'll realistically want to spend.
Factor in closing costs
Once you know how much of a down payment you need, you'll also want to save for closing costs. For first-time homebuyers, lenders will require proof that you've saved up the equivalent of 1.5% of the purchase price to cover extra expenses like lawyer fees, adjustments (reimbursing the seller for things they may have paid for in advance), and taxes.
Depending on where you buy your home, you may be able to eliminate some of this expense by taking advantage of a land transfer tax rebate for first-time homebuyers.
You'll need cash in a savings account for expenses that come up early in the purchasing process (and shortly after, including your closing costs), most notably a deposit to accompany your offer.
That's why you should consider a high interest savings account. These accounts pay a lot more interest than typical big bank savings accounts, so your savings will grow while you keep your money parked. They also allow for much faster access to money than other investments so you can act fast when making an offer for a home.
Where to save your down payment for a home
There are plenty of different accounts you can consider for saving up your down payment. We've already touched on three of them: TFSAs, RRSPs, and high-interest savings accounts. Let's take a closer look at those three, as well as some others, to help you determine which might be best for you.
High-interest savings accounts
If you're planning on purchasing a home within the next 12 months, a high-interest savings account is a good place to keep the money for your down payment. You can access your money at a moment's notice for expenses like your deposit, appraisal fees, and home inspections.
Interest rates vary widely from lender to lender, so think twice before opening an account at your local bank. Do your research and shop around. Choose a lender that has higher interest rates as a few points can make a difference in the size of your down payment.
Once you've settled on an account, be sure to check whether the savings account has tiered rates. An account with tiered rates requires you to maintain a minimum balance to qualify for the advertised rate.
High-interest savings accounts are a good option if you're planning to purchase a home imminently, or if you have enough financial discipline not to spend the amount you saved for your down payment on impulse purchases.
GICs
A GIC is a financial product that allows your money to earn a guaranteed rate of return over a set period (called a term). When you buy a GIC, you're investing your money with the lender and it guarantees the return of your money plus interest after a term.
Term lengths vary from 30 days up to 10 years, and guaranteed interest rates vary depending on the duration of the term. When you buy a non-redeemable GIC, you can't withdraw your money without incurring a penalty (usually forfeiting interest earned and sometimes paying a fee). You can buy a redeemable or cashable GIC, but the interest rates are lower.
Receiving a competitive interest rate on your money is a key benefit of the GIC, and so is having the money locked away. If you aren't planning on buying a home within the next year, investing in GICs is an excellent way to take away the temptation to spend.
Mutual funds, ETFs, and stocks
Savings accounts and GICs are very secure places to keep your down payment. In both cases, your money will earn a guaranteed interest rate and you won't lose any money.
If you aren't planning on buying a home within the next five years or more, you could consider investing all or a portion of your down payment in stock mutual funds, exchange-traded funds (ETFs), or individual stocks.
You'll enjoy the potential for a higher rate of return on your investment, but you could also lose money if the market goes down. The longer you invest, the greater chance of higher returns, which is why you shouldn't use this option if you're planning to buy a home within the next five years.
No matter where you decide to keep your down payment, make sure to save your money within a registered account like a TFSA or RRSP to avoid paying income tax on the interest you earn.
Find the best GIC rates in Canada
Watch your savings grow faster, when you invest your money in the GIC products with the best interest rates
How to save for a home while renting
Saving for a home is much easier to do if you're still living with your parents and have little or no rent costs. However, that isn't the case for many aspiring first-time home buyers. While it may take a little longer for renters to save for a home, it's still very doable. Here are some essential tips to help you get ahead and move from a renter to an owner.
Set up autopay for your bills
Despite your best efforts to be a responsible adult, the truth of the matter is that it's easy to forget when one or more of your bills are due. Set up autopay to ensure that you never miss a due date. Those late fees are pesky and can add up if you're late often. Some companies are gracious and will credit the charge to your account if you call and ask, especially if you are generally a timely-paying customer. However, others are staunch and won't budge.
If enabling autopay isn't an option for one reason or another, at the very least, set up a reminder on your cell phone's calendar to make sure that you never miss another due date.
Bill yourself
If you're saving for a house, billing yourself is a practical way to ensure that you save money while renting. Most financial institutions let you set up scheduled transfers from a checking account to a savings account. That way, like a bill set to autopay, you don't have to worry about forgetting to transfer the funds.
But instead of saving your money in a regular savings account — where interest gains are negligible — there are other types of savings accounts that offer higher interest rates. GICs are a type of savings account which accrues periodic interest for the duration of the loan. Maturity dates can range anywhere from a few months to several years. If you pull out money before the GIC matures, you'll have to pay a nominal fee. Another option is a high-interest savings account.
Save your tax refund
Tax season is never that far away. Instead of using your tax money to treat yourself, go ahead and deposit it into your savings account.
Saving for a house while paying rent each month can make you feel panicked — like a fish out of water. Though it's tough to stay afloat while leasing a home and simultaneously saving, it's not impossible. Set clear goals, make and stick to a budget, and save whatever extra income comes your way. Before you know it, you'll be in your dream home.
The bottom line
With record-high prices in most Canadian real estate markets, saving for a home is harder today than it's ever been. Don't get discouraged, though; there are first-time home buyers who break into the market every day.
If you do your research, understand what you can afford, make a savings plan, and stick to healthy spending habits, you'll be well on your way to purchasing your first home.
ALSO READ:
Can I Afford a Million Dollar Home?