Housing Purchase Power Parity: Halifax
The theory of Purchase Power Parity (PPP) states that goods should cost the same in different countries when you factor in the exchange rate. The Big Mac Index (PPP) was developed in the 1980's to measure the value of different currencies, based on the common "good", the Big Mac hamburger. As an example, if it costs $5 (USD) to purchase the famous treat in the US, then converting it to CDN dollars should buy us the same burger in Canada.1
If you've been following along with us during our little economics experiment, you are already aware of our RH Index, which we use to measure Canadian housing markets to determine its value. We've substituted Big Mac burgers for "Big Mac" homes. Our hamburger home is defined as a two-story, detached, three-bedroom, two-bathroom property.2
Let's hit the fertile harbours of Nova Scotia and visit Halifax:
MLS®: 40389504, $290,000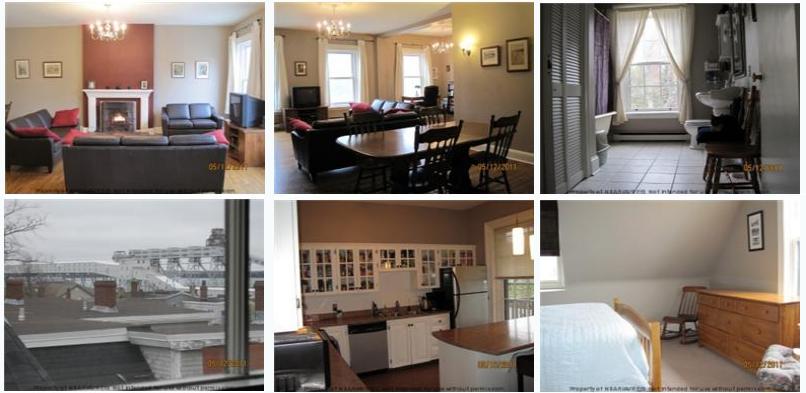 Notes
You can find this property in the middle of downtown Halifax, facing the harbour and only a short drive away from universities.
Calculations
We can use our Halifax mortgage calculator to determine this home's affordability. When comparing Halifax mortgage rates, we select the best rate of 3.29%, which works out to $1,133/month in mortgage payments. Upon closing, the Nova Scotia Land Transfer Tax would be $4350.
*5-year fixed rate over a 25-year amortization with 20% down payment as of August 22
RH Index
In 2010, Halifax experienced a 1.4% surge in population growth based on migration alone, which was reflected in the number of housing starts. However, CMHC is forecasting that number (housing starts) to drop and level off this year and next. Likewise, home sales will also hold at the same level in 2011 and into 2012 (both will sit just below the 2010 mark). What is startling in the face of plateau-ing home starts and home sales is the sharp rise in average home prices; where home prices have been steadily increasing since 2002.3
Our RH Index will measure the PPP value of the Halifax housing market.`
The implied purchasing power parity is $1.34 to $1.
We divided $390,163 (the average Big Mac home price) by $290,000 (the Halifax Big Mac home price).
This indicates that your dollar can stretch further in the Halifax housing market when compared to the Canadian average. The actual average Halifax average home price is $262,000.4
If you're one of the many who have just moved to Nova Scotia, reach out to a Halifax mortgage broker to talk about your mortgage needs.
Sources
1 Big Mac Index: http://www.economist.com/node/8649005?story_id=E1_RGQJDDV
2 Standard Canadian 2-storey home: http://www.muchmormagazine.com/2011/07/canada%E2%80%99s-residential-real-estate-market-sees-sizeable-year-over-year-price-increases/
3 CMHC: https://www03.cmhc-schl.gc.ca/catalog/productDetail.cfm?cat=87&itm=5&lang=en&fr=1314132311656
4 Halifax average price: http://www.livingin-canada.com/house-prices-canada.html