Sponsored by: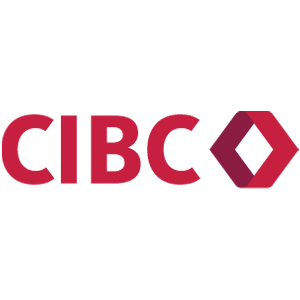 Before buying their first home, Rosemary and Andrew lived in a condo they rented in downtown Toronto.
"It was a really busy building, and the elevators broke very often," Rosemary says, describing her previous living situation.
The young couple had another reason to be frustrated with condo living. Their one-and-a-half-year-old son Theo was learning to walk and their unit just didn't have the space for him to grow.
"We were spending a lot of time in the hallway walking him back and forth because he needed space to walk around," Rosemary tells us.
She adds that Theo needed space for more than just his toys. "Neither of our parents live in Toronto, so the other issue was that we didn't really have anywhere for our parents to stay."
"We were fortunate because my parents were able to help us with the down payment."
Tired of fighting with elevators and spilling out of their small condo unit into the hallways, the last straw for Rosemary and Andrew was a rent increase notice from their landlord. Facing a substantially higher cost of living, they checked an online mortgage calculator to see what their expenses would be if they bought a house, and found that a mortgage wouldn't be much different from their rent.
For Rosemary and Andrew the carrying costs—the monthly mortgage payments and other regular expenses that come with owning a house—weren't an issue. Both lawyers, and both relatively stable in their careers, they made enough money to cover the cost of a house easily. But because they made the decision to move quickly, they didn't have the savings needed to buy a house. In Canada, the minimum down payment is 5%, and closing costs can typically run up to 1.5% of the purchase price of a house. Home prices are rising rapidly in Toronto, and even with the land transfer tax rebate for first-time homebuyers, they knew they'd be on the hook for a lot of expenses just to get into the market.
"We didn't have a substantial amount of savings," Rosemary explains, "so we spoke with our parents about it and we were fortunate because my parents were able to help us with the down payment."
Rosemary and Andrew's story isn't unique in the current housing market. First-time homebuyers have been increasingly relying on gifts or loans from family members. Since 2011, help from family has made up 19% of down payments for first-time buyers, up from 15% in the 1990s. It's just one of the many strategies young people are using to find a way into the housing market.
"You need to look at this price and add a hundred thousand to it."
It's a housing market that's catching first-time homebuyers by surprise. In Toronto—where Rosemary and Andrew bought—and Vancouver especially, there's not enough supply to meet the demand and it's driving prices up quickly.
"We realized we were always in a multiple offer-scenario," Rosemary says, explaining their experience getting into the housing market for the first time. "There would be a week or two where you could go view the house, and the following week there would be a day where the potential buyers would submit their offers and there would always be more than one."
Bidding wars mean houses can go for well above asking price, and even above market price as emotions get in the way of practicality.
"To be viewing homes and hear your agent say you need to look at this price and add a hundred thousand to it, it's really hard to get your head around," Andrew says. "We had a lot of trouble coming to grips with that, because we just couldn't understand how that could be possible."
"You feel unsure about what the value of the home actually is," Rosemary adds, "but once you're in the market for a while and you start to be specific about the neighbourhoods you want to look in, then you start to know what the houses go for in that area and it's not voodoo anymore. You can kind of make a guess as to what a good offer would be."
"I'd only seen this house for all of maybe 15 minutes so I then became very worried because I didn't remember exactly what it looked like."
Frustrated by the game buyers have to play to get a house in the competitive Toronto market, Rosemary and Andrew tried to leave emotions out of their home search.
Rosemary described the feeling getting too excited about a house, and losing out in a bidding war.
"There had been a house that I fell in love with and that I was ready to move in to," she says. "But that house went so far above asking price that we would have not been able to afford it. And so after that I'd kind of given up and we almost stopped our search."
When the couple saw the house they ended up buying, they found themselves in a similar situation. The market was moving so quickly they almost didn't get a chance to view it. It was a case of funny timing, and they only managed to squeeze in at the last minute because of quick thinking by their realtor.
And then the offer process started.
"Of course at that point I'd only seen this house for all of maybe 15 minutes so I then became very worried because I didn't remember exactly what it looked like," Rosemary says with a nervous laugh.
As with many Toronto homebuyers, the young family made an unconditional offer above asking price. Andrew justified the decision not to make their offer conditional on a home inspection.
"Our friends purchased a house in another area, and they had an inspection done and paid for it," he said. "After they got possession of the home they were doing a very small renovation and saw what was beneath the floors and in the walls, and as a result a very small renovation ended up costing them over $100,000."
With that in mind, and knowing that requiring a home inspection would be a deal breaker, they carried on.
"As with most sales in Toronto, when purchasing a house you pretty much have to play the game and the game is that you have no conditions and often waive the inspection," Andrew says. "So with heavy hearts we waived the inspection, but knowing that an inspection can't tell you everything."
"For the first few months of owning a new home you get these random bills in the mail."
As with many first-time homebuyers, the surprises didn't end at the offer. With the keys to their new home in hand, Rosemary and Andrew made the transition from being renters to homeowners. They planned carefully for their budget, and even accounted for surprises during their home search.
"Our budget was initially much higher than what we ended at because the one thing we didn't know is the other expenses we would need to pay," Rosemary says.
"In addition to your monthly taxes there are also payments that come up for things like water," she adds. "And if anything happens to the house you're now on the hook to fix it. So after spending a lot of time discussing it, we decided to lower our budget so that when we bought something we would know we could afford to weather the storm if anything came up."
Even the most conscientious homebuyers are bound to miss some details. They knew about the first-time homebuyer programs they could take advantage of like the land transfer tax rebate, but there were a few expenses they missed when planning. They didn't realize their property taxes didn't pay for things like water and waste disposal. And they went through an experience anyone who's bought a home is familiar with.
"For the first few months of owning a new home you get these random bills in the mail," Andrew explains, "and you're like, how much is this one going to be for?"
Random bills aside, Rosemary and Andrew say they're happy with their new home.
"It's been somewhat of a relief to finally call a place your own," Andrew says, "where the neighbourhood is quiet, you can see people walking their dogs and talking to one another. It's nice to just have that space too that feels like your own."
Also read: