E-commerce insurance: how to protect your online business
Looking to start up an e-commerce business? Don't forget about coverage – protect yourself financially ahead of time with the right retail insurance.
let's get started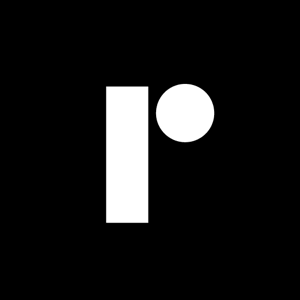 Jessica Ho
It's no secret that e-commerce is on the rise.
According to Statisa.com, the Canadian market for the online retail of physical goods grossed nearly $54 billion in 2021. And on top of that, it's projected to reach over $90 billion in the next three years.
While the cost of living only seems to be increasing lately, starting up an e-commerce business has become the ideal side hustle for many. But while a business is supposed to bring in money, it can also come with a lot of financial risks – this is where e-commerce insurance comes in.

What is e-commerce insurance in Canada?
E-commerce insurance is a type of commercial insurance policy that's designed to meet the specific needs of your online retail store. It protects you financially from a range of risks, such as legal claims, inventory theft, and data breaches.

Do e-commerce businesses need insurance?
While you typically aren't required to purchase business insurance by law, it's highly recommended that you invest in the proper coverage. It only takes one claim to ruin all your hard work and put you in deep financial trouble – but having e-commerce business insurance helps reduce your risks substantially.

What insurance do I need for an e-commerce business?
When it comes to business insurance, it's important to remember that every e-commerce store is unique and will require different types of coverage, so be sure to speak to a broker about your specific needs. Here are some common types of e-commerce insurance you may want to consider:
Product liability insurance – This type of coverage protects you against claims of liability if the product you sell causes property damage or bodily injury to others. Let's say you sell handmade soaps online, but your product causes your customer to develop a severe rash. Product liability insurance can cover the related legal expenses and damage fees if you're sued for the incident.
Cyber liability insurance – This type of insurance protects you if you're ever held liable for an online security breach. If a hacker steals your customer's credit card information, you wouldn't want to face the financial repercussions on your own. Cyber liability insurance can pay for the credit monitoring fees and legal expenses.
General liability insurance (CGL) – General liability is more so a type of coverage for e-commerce businesses that also operate within a physical location. If you have a showroom or stock warehouse where third parties regularly visit, you could be liable for claims of property damage or bodily injury – which is exactly what general liability insurance is designed to protect you against. Oftentimes, CGL policies already include product liability, so be sure to double-check with your insurer.
Commercial property insurance – Commercial property insurance is also designed to protect business owners that operate within a physical location as it can cover the loss and damage of the structure from risks such as vandalism, fire, and severe weather. But that's not all it's good for – it can also pay for the repairs and replacements of your contents, including industry-specific equipment and inventory. So even if you don't have a storefront, commercial property coverage can be a worthwhile investment. Home insurance policies typically won't pay out business-related claims, so storing all your stock in the garage without the proper coverage is never a good idea.

How much does e-commerce insurance cost?
Generally speaking, the more risk your e-commerce store brings, the more insurance you'll need – and therefore, you'll be paying more for coverage. The price of an e-commerce business insurance policy depends on various factors, such as:
E-commerce industry – What products do you sell? A digital planner that customers can download brings far less risk than vitamin supplements.
Sales volume & revenue – How many sales have you made? A start-up with only five customers is most likely not going to be sued for product liability.
Location & assets – Do you also need to insure your warehouse and storefront? A dropshipping store that doesn't have any physical assets won't have much to protect.
Claims history – Have you made several business insurance claims in the past? If so, you're much more likely to require another payout in the future.
Number of employees – How many people do you work with? If you have multiple people on your payroll, you're more likely to be held liable for their actions.
While small, low-risk business owners can expect to pay about $500 annually, the cost of your coverage will differ on a case-to-case basis. Therefore, the best way to find out how much you'll be paying is to get an e-commerce business insurance quote from us.
Get a customized retail business insurance quote today
Find out how much you could be paying to insure your e-commerce business – it only takes a few minutes.
Other types of coverage for e-commerce business owners
On top of these fees, the delivery of goods requires its own suite of coverage. Working with a third-party delivery platform, such as FlashBox, can help ensure your parcels are delivered safely without the added expense.
FlashBox is an all-in-one same-day solution for businesses. All parcels are delivered to customers with up to $100 of coverage, so you know your items are protected. FlashBox charges flat-rate fees for all sizes, weights, and destinations, meaning you won't need to pay more for parcel insurance.
Parcels are picked up and delivered on the same day, completing orders faster and offering quick delivery dates for customers. FlashBox offers a personalized tracking experience with live tracking of parcels and real-time SMS and email notifications throughout all steps of the delivery process. Customers are notified when their parcels are en route, allowing 99.9% of parcels to be delivered on time.
Experts from FlashBox recommend choosing a delivery party that successfully enhances customer satisfaction and helps cut costs. "E-commerce customers want fast, affordable delivery with clear windows of delivery, and meeting these expectations can greatly increase customer satisfaction and loyalty."
"The delivery experience of e-commerce businesses can make or break an online business. 89% of online shoppers say that they won't return after a bad delivery experience even if they are satisfied with the product. That's why we recommend choosing your delivery partner very wisely."

Also read
Do consultants need business insurance?
Is it illegal to not have business insurance?