COVID-19 home insurance considerations
Working from home was a luxury, but it's now a necessity. Whether you're self-employed or an employee, managing your home insurance risks from the coronavirus is as simple as following the precautions. Still, you want to make sure your policy is up-to-date to reflect the changing times. For most people, you're going to use your home now more than ever, so the coverage should reflect the new scenario. Here are a few reasons to be proactive and speak with your provider (prepare for longer than usual wait times). 
Contents insurance during COVID-19
Contents insurance is the portion of your policy that protects your belongings. For instance, it protects household items like your coffee maker, TV, couch, and even your laptop. In other words, the tools you now use every day to facilitate remote work from home. 
Ask your insurer how much contents coverage you have and whether you have an actual cash value or replacement cost plan. There is a significant difference in the expected payout if you need to file a claim. 
Are you looking for the best home insurance rate?
In less than 5 minutes, you can compare multiple home insurance quotes from Canada's top providers for free. Comparing rates online could save you hundreds of dollars.
Coverage
There is a limit to the coverage for business equipment at home. So, if your limit is $1,000, is that enough to replace a broken laptop? To figure out how much everything costs, start by creating an itemized list of all your business equipment and research the cost to replace of each item (Ideally, you have receipts and photos, too). Next, add it all up, and if the total far exceeds your current coverage allowance, speak with your broker or agent to update your coverage before it's too late. If your coverage is enough, great, but you also need to ask how the insurance claim will payout because there is a difference between ACV and replacement cost.
ACV vs. replacement cost
Most policies are set up as actual cash value (ACV), which means they'll pay you the value of the item less depreciation. Let's say the laptop you bought for $1,000 5 years ago has a depreciation calculation of 10% per year. A new laptop now, due to things like inflation, will cost $1,400, otherwise known as your replacement cost. The ACV calculation is the cost to replace new minus depreciation per year multiplied by the replacement cost now multiplied by age of the item.
Here's the ACV calculation for your laptop: $1,400 – (10%*$1,400*5) = $700. Your home insurance provider will give you $700 to buying a new laptop. Depending on your policy, you may have to to pay a deductible before they release the money to you, and a typical contents deductible is around $500. So, after everything, you're left with $200 to buy a new $1,400 computer. That won't cut it.
ACV, unsurprisingly, costs less on your insurance premium, than replacement cost. If you're looking to save on home insurance during the health crisis, you may want to pick an ACV plan. Another way to save is to increase your deductible. But, keep in mind a higher deductible could negate the benefits of making a claim. For example, in the case of the laptop, it wouldn't make sense to make a claim because you'd end up paying out more money just to get any claim money.
Before reducing your coverage, consider that while the federal government has a robust economic relief plan, some can still slip through the cracks, putting your possessions at risk. Know that insurance for jewellery, bicycles, or rare art will often require extensions to protect their full amount.
Are you looking for the best home insurance rate?
In less than 5 minutes, you can compare multiple home insurance quotes from Canada's top providers for free. Comparing rates online could save you hundreds of dollars.
How to save on home insurance during COVID-19
Increase your deductible – but first, understand the risks outlined above.

Ask about payment deferrals – some providers are offering this as an option.

Reduce personal liability coverage, see below for more detail.

Allow for a credit check – your credit score is valuable information and can reduce your overall premium.

Bundle with your

auto insurance

– this is always an easy way to earn a discount.

Ask about loyalty discounts – if you've been with the same provider for years, it's worth the ask.

Lower your coverage, don't cancel your home insurance, your mortgage lender requires it.

Don't file small claims – if it's less than the deductible, it's not worth it.

Install a monitored alarm system, it comes at a cost, but over time it could be worth it. 

Drop add-ons or endorsements you can live without temporarily but understand the risks.

Keep your home well maintained to avoid a claim – look for flaws and repair them.
Personal liability during coronavirus
Your home might have regular visits from people that know about the unsecured railing on your front steps. But the Amazon, grocery and food delivery drivers are completely unaware of the potential dangers.
Should someone injure themselves on your property, the personal liability portion of your home insurance protects you. Your coverage can range between $100,000 and $5,000,000.  Consider adjusting this amount – more if you're worried about an injury, less if your current income is lower and saving on home insurance is the priority. If you're adjusting down, mitigate your risk by re-securing that railing.
COVID-19, Airbnb, and tenants insurance
While the virus isn't airborne, any shared use items are at risk of infection – think about doors, gates, and patio furniture. Both landlords and tenants should practice social distancing and wipe shared surfaces down regularly. Wearing gloves is also an option when sharing surfaces.
A tenant should have renter's insurance to protect their valuables. Another part of a tenant's insurance policy is known as additional living expenses. This clause pays for you to live elsewhere if the house you're in is damaged by an insured peril like a fire or flood. With a roommate, things get even more complicated. Ask your insurer what happens if your roommate or landlord becomes infected with the coronavirus. Will they pay for the relocated to a safe  accommodation?
If you run an Airbnb out of your home, there is no insurance to protect you against all the cancellations. In this case, consider dropping the Airbnb insurance from your policy to save some money until the COVID-19 crisis is over.
How home insurance companies are responding to COVID-19
Many home insurance companies remain open, virtually speaking. You can't walk-in, but you can reach them by phone or email, through online web chats, and even text.
Update them with your new circumstances. Intact insurance, for instance, is offering reduced car insurance premiums should you be driving less.  They're also offering to extend coverage, free of charge, should you need to use your car to start delivering food to make ends meet. 
Intact is also extending free coverage to existing plan members who need to run a daycare out of their home, providing relief for parents trying to keep up with work.
Whatever you do, don't miss a payment. It could have far-reaching and long-lasting adverse effects on your insurability in the future. Instead, many companies are offering reprieve with some deferrals, or even waiving NSF fees. Call and speak with your provider and try to work something out. If they're unable to help, consider shopping for home insurance quotes online to find a new provider willing to help you out.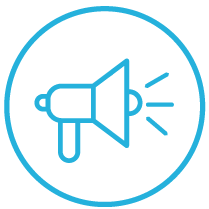 Check out our comprehensive guide – personal finances during COVID-19
The bottom line
Call your home insurance provider and work with them to find a solution and adjust your coverage as necessary. Whether you increase coverage to protect against new risk or decreasing coverage to deal with income reductions – always remember your provider is there to help you.
ALSO READ