Canadian Vacation Homes: Kelowna, BC
Kelowna is one of Canada's most beautiful cities and has established itself as own of the best places to own a vacation home. Find out why?
KELOWNA
In the middle of BC's Okanagan Valley, lies Kelowna, its biggest city with a population of 160,000 people. Surrounded by mountains and built on the shores of Okanagan Lake, Kelowna is a beautiful city with plenty of activites to keep you busy.
The warm and sunny climate makes Kelowna a desirable location year round. Statistics Canada estimates that Kelowna generates over a million visitors per year. The city is also one of the sunniest in the country, experiencing an average of 306 days of bright sunshine, so it's no surprise that the daily mean temperature is the fifth warmest in Canada.
Kelowna is accessible from Vancouver by a 4-hour drive or a 6-hour drive from Calgary. The city also has its own international airport (YLW) that services flights to Toronto, Seattle, Vancouver, and Calgary daily.
Attractions in Kelowna
Colin Krieg of Wolfhomes.com says there are plenty of summer activities to participate in such as golfing, triathlons and marathons, as well as boating across the 100km long Okanagan Lake. The summer also features the Centre of Gravity Beach Festival which is one of the largest wakeboarding events in Canada. And for sommeliers looking for adventures of the palatal nature, Kelowna boasts numerous vineyards to keep your taste buds satisfied.
"Kelowna has a fantastic golf community" – Colin Krieg, Realtor
The mild winter temperatures combined with the dry climate produces fluffy, powdery snow which can be found on the mountains – perfect for skiers and snowboarders.
And just in case you needed another reason, Amazon.ca revealed their list of "the most romantic cities in Canada" and guess who came in at number 3?
BC Housing Market Stats
The British Columbia Real Estate Association (BCREA) is predicting a stable BC housing market in the coming year based on a January report. Housing starts will start to decline in 2012 before picking up again in 2013. However, home sales are forecast to increase 2.1% this year and next. The average home price on the other hand will decrease by 2.1%, not quite the crash most were expecting, down to $548,500.
With BC mortgage rates at historic lows, now is as good an opportunity as any, to invest in vacation property in Kelowna. A 4-year fixed rate is now 2.95%.
Housing Market in Kelowna
According to BCREA forecasts, Okanagan home sales will increase 4.0% this year, while the average MLS price will stay relatively flat at $382,000 (0.6% increase). The market conditions in Kelowna remained in favour of the buyer for 2011, but Colin Krieg believes it will return to balance in 2012.
A recreational home, which is a relatively inexpensive vacation home option, can be had for $189,000.
NEW DEVELOPMENTS
According the Buzzbuzzhome, which has the largest collection of new construction homes in Canada, there are 29 projects currently in construction or in the pre-construction phase. Some of the most notable projects include the Caban Gyro Beach Residences [pictured above] which is selling condo and townhomes in the pre-construction phase.
The Southwind at Sarsons is a mixed condo and townhouse project currently under construction. Prices range from $359,000 up to $1.2M.
Although Kelowna might be known for its connection to the lake and mountains, you can still find buildings with an urban feel with Martin Lofts. These lofts are already complete and are available for sale.
Rapid Growth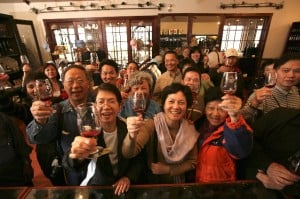 Kelowna is one of the most desirable vacation spots in Canada with an abundance of activities and festivals that run all year long. The warm and dry climate draws people to it. The Globe and Mail reported that Kelowna had the fourth highest population growth in Canada over the last five years. If you're curious to make Kelowna a regular vacation destination, talk to a BC mortgage broker to understand your financing options.